Perhaps some of you may remember this article we posted a while back about the UK Governments' attempts to completely ban/block internet porn. Luckily for our British visitors this never happened but it would seem they aren't ready to throw in the towel just yet as another anti-porn law has been created…and put into effect!
The Audiovisual Media Services Regulations 2014 now restricts many sexual acts to be produced or depicted in pornography in the UK, even if they are completely consensual. See the completely arbitrary and ridiculous list here!
While you might justifiably look at this law and think it's really only restricting a few sexual practices, and hurts British porn producers way more than consumers (who can still see them online) there is another equally justifiable, and potentially much more worrying way of viewing the implications. Could this law be just a taste of what's to come? Perhaps the first step of an incremental process leading to their earlier idea of a total ban on porn? Think about it, people get used to and accept this law, why not introduce another law against other practices later? Do this a few times and our British visitor might have to accept "Tea Drinking Ladies #8" as the closest they'll get to real porn!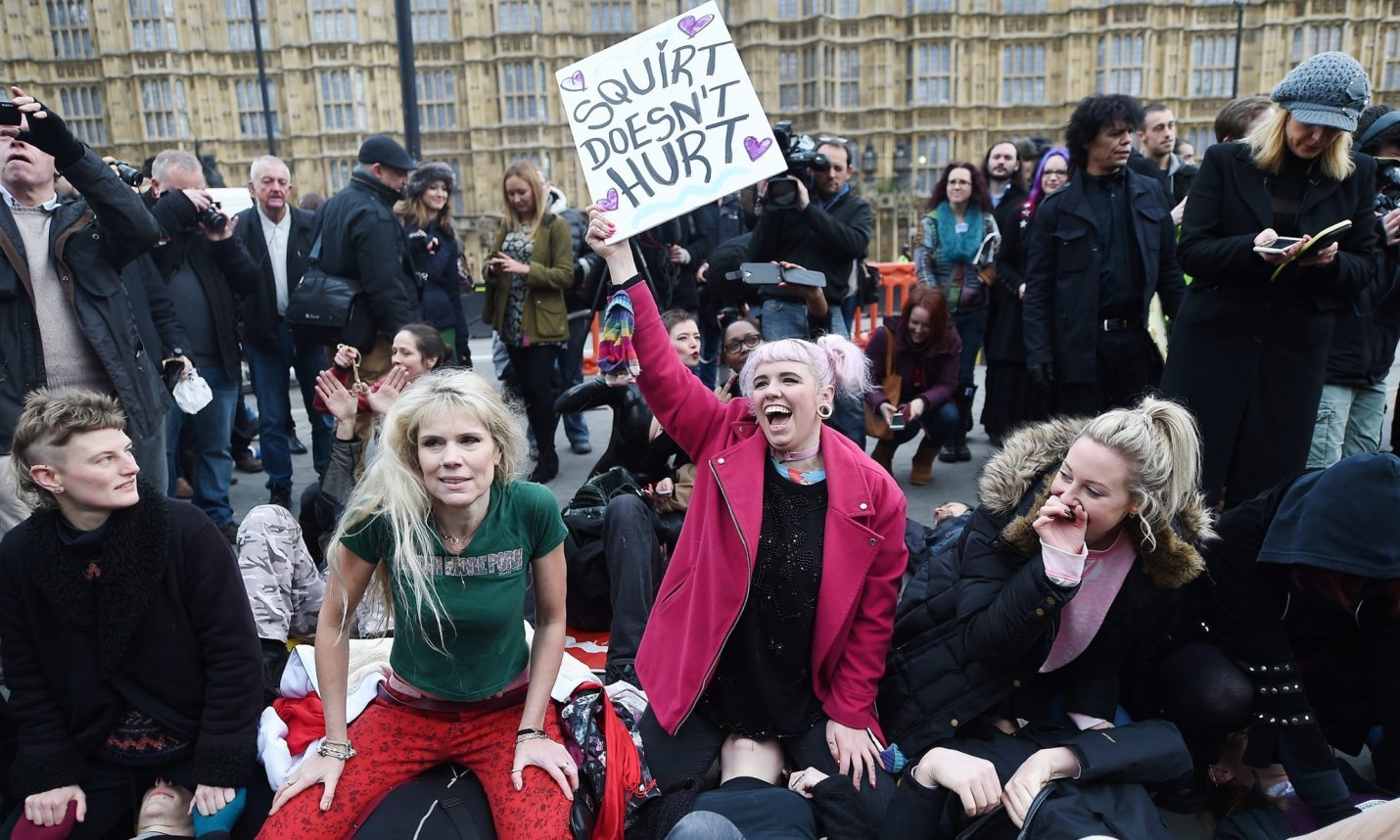 You could also view the ban on female ejaculation as a rather sexist position to take, not allowing women to express their most intense moments of joy. Thankfully UK women aren't taking this lying down leading to the site of the demonstration above outside Westminister!
And if you're outside the UK and think "This has nothing to with me" just remember governments collaborate and share ideas with each other all the time…why not this one? That's right, your Country could be next!
Once again we call on you to support the potentially endangered right of the British man and woman to see the kind of porn we all take for granted (for now!)
By signing this petition