I didn't see this coming.
I'm going to share a personal revelation of mine that has been going on over the last 5 weeks or so. One that those who have read my posts since I joined the forum here will find surprising, perhaps even shocking!
The Dark Ages
I've never been a fan of the futanari fetish in fact I've always been quite vocal in my objection and bewilderment in relation to it. I've never been a "hater" of either the fetish or those who enjoy it (at least I hope not), but I was very strongly opposed to futanari on both a visual and intellectual level. To me, depictions of futanari had a very visually disconnected look, there were things (penis) where things shouldn't be which struck me as being as ridiculous as putting a pair of breasts on a girls forehead. Intellectually there were gender bending and corruption of the female body aspects which I found offensive. Plus I was never convinced by anything I had seen that a futanari was truly 100 % female.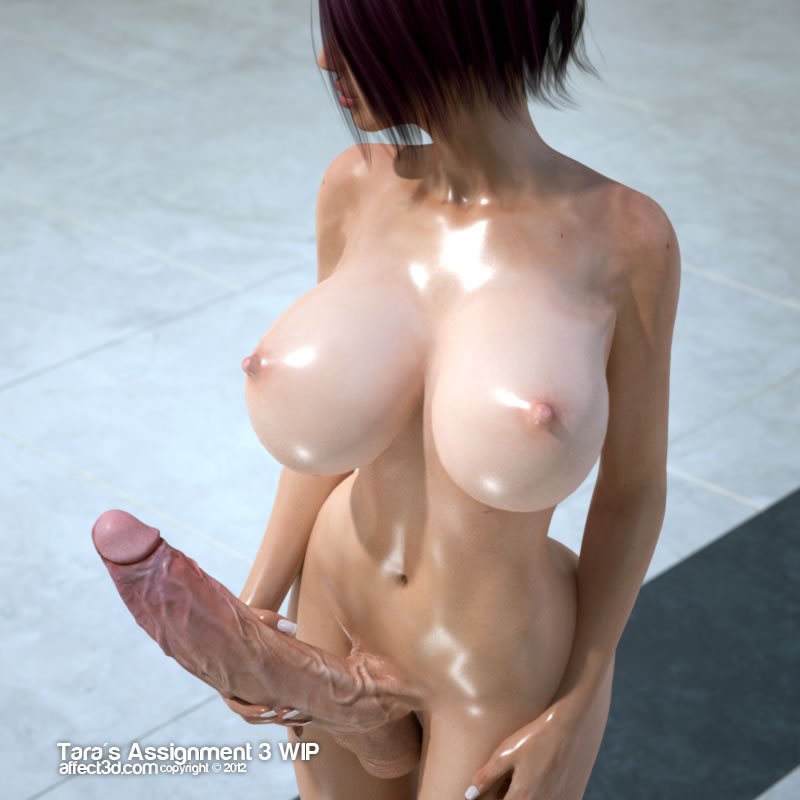 The Enlightenment
Many people whose words I have read online generally hold the assumption that one of the biggest factors of liking or not liking a particular sex act or fetish lies in seeing a representation of it that conforms to your view of how you think that act is best shown or performed. Think of your own favourite porn movies, can you see a common visual thread running through them? If you can that's because those movies represent to you an ideal depiction of whatever their content may be. I've been a fan of miro's work since I discovered it 18 months ago, I actually paid for a previous set (I haven't paid for anything related to porn since 2007) and ended up working here at Affect3D.
As a member of staff, I saw the Girlfriends4ever teaser before it was released (get over it) and like many of you I was blown away by how good it was. But what really hit me and hit me hard, was how my perception of Sayako changed. Within seconds of watching I had no doubts as to her gender, she instantly became a woman, 100% female. But of course there's one big difference between Sayako and any other woman, something I hadn't seen, and something whose implications where something else entirely. I might have been convinced she was a woman but would that prepare me for what was coming next?
Viewing the Girlfriends4ever trailer (yes, I've seen that too, get over it) was something I was apprehensive about, but my worries were unfounded. To put it simply, what I saw just works, just makes sense. Maybe it was because of the artist whose work I like, or because of my earlier change of perception, or simply because it was hot, maybe it was all three, but I knew I had changed my mind and that I needed a logical explanation.
The Eureka Moments
Googling "explanation of the futanari fetish" led to some fun reading. I found many childish arguments online about the futanari fetish such as "you're gay for liking futanari" with replies like "no you're gay for watching porn with dudes in it", but I also several intelligent explanations of the fetish. Some were nice statements about how the futanari fetish is "an indicator of societies' increased tolerance and acceptance of transsexuals, transvestites, homosexuals and lesbians" but none of the explanations had any relevance to my thoughts until I found this little gem (paraphrased for clarity):
Men are visually orientated sexually. I often use the example that if you showed a picture of a woman eating a banana, many men would get hard.
Let's take a sexual situation and apply it here. The blowjob. It's an oft pondered over thing why men so enjoy seeing a blowjob scene in porn, sometimes to the preference of all else. There is a simple word, and that is proxy. Men, are generally greatly aided by a proxy so that they can have someone to relate to in the erotic situation. The penis being sucked becomes our penis in our minds and the imagery becomes all the more potent.
Now, let's apply this to futanari. When the penis is in full view, we have a proxy without any sort of competition, i.e. another male. We don't have a guy who doesn't fit properly into our mental image of ourselves, instead we have a penis, through which to proxy, and a second woman. So in effect, the sexual imagery is all the more potent.
The above can be summed up (like it has many times on this site) as "you get to watch penetrative sex (using a penis) without some dudes hairy ass getting in the way".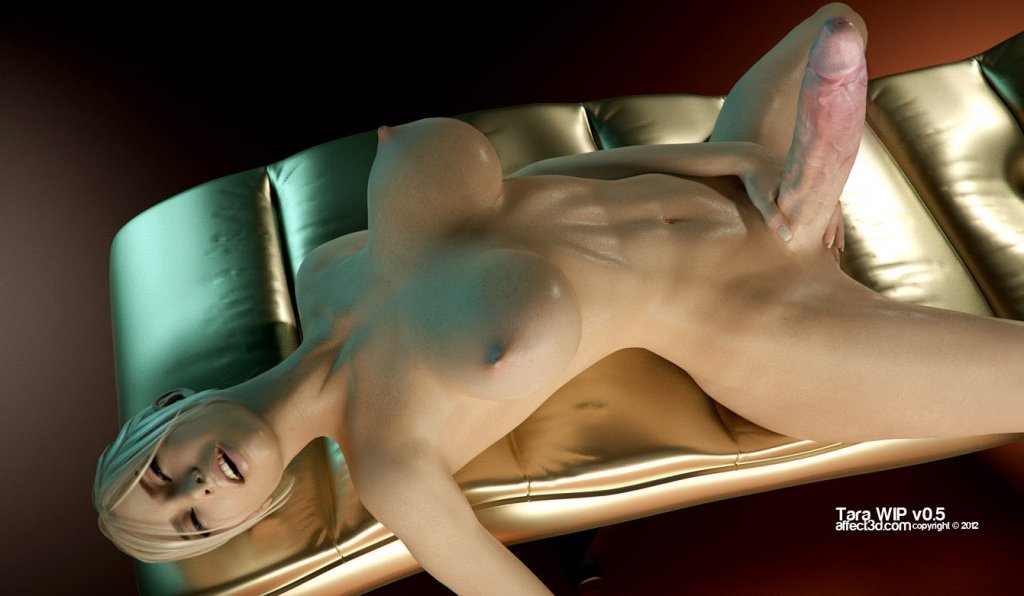 The Glorious New Era
All erotica/pornography whether its real, 2d or 3dx is a fantasy and all pornography requires a certain amount of "suspension of disbelief", if you've found your way to this website and are reading this then you're probably already well trained in the art of suspending your disbelief. Granted the futanari genre requires slightly more suspension of disbelief than the more vanilla fetishes, but that extra effort is rewarded in equal if not greater measure by the delights that await those who can "get into it". It opens up a whole new avenue of erotic possibilities both in terms of sexual activity, and how those activities can be portrayed. Futanari porn can be everything you like about conventional heterosexual porn, but with none of the downside. If you can make the leap, you'll find you land somewhere very, very nice.
Don't forget to check on the latest coverage for Girlfriends 4ever by clicking the image below!