The stockings, hung by the chimney with care, are lit by the twinkling lights of your Christmas tree. Sexiest of all, a pair of svelte, female elves are disrobing one another and sharing delicate but sensual kisses. Tongues toy with another as the only thing these two still have on are long, latex ears.
In this holiday issue, we'll examine elven porn and explore their enduring, genre-defying appeal. Let's be clear that the elves we refer to are not beasts; they are sentient human-like beings, akin to Star Trek's Vulcans. By the way, Vulcans are sort of like space elves, though male Vulcans tend to feature more prominently than females. That said, boy does T'Pol make for a hot space elf.
Elven appeal
Elves just might make this time of the year the sexiest, as well as the most magical. Their history is elusive, which is fitting, for elves first appear in Germanic folklore. They served as mysterious supernatural beings that possessing magical powers and great physical beauty.
In the more expansive world of 2DX and 3DX, elves appear in every conceivable setting. They can be like the adventurous warrior elves of Tolkien. Or they're like the more complex, morally and culturally diverse elven sub-races of Dungeons and Dragons and Warcraft. Even a cursory survey of the 3DX elf porn on offer reveals fantasy elements. There are elves using magic to seduce others and elves under the subjugation of orcs and demons.
Why are elves so popular when in most of these genres, we portray them as skinny people with long ears?
I think it has to do with their lore. Apart from their ears and typically long, glowing hair, everything else about them comes from their backstories and costumes. For example, the most common trope of a sexy princess – whether it's Star Wars' Leia or Game of Thrones' Daenerys Targaryen, aka Khaleesi – is a distinct haughtiness, which makes her much more desirable because of her resistance to seduction and her prideful nature. Her aloofness, long life, and cultural pedigree make her more satisfying to bed than a mere human woman.
In fact, the age factor might make elves the ultimate MILFs. Tauriel of The Lord of the Rings is 600 years old, plenty of time to perfect every sexual technique. Setting aside looks, sex is really about peeling back all the layers of personality and social norms. The end result is pure, unrestrained pleasure. Consequently, elves have more layers, norms, and backstory than humans. So when they finally have sex, it feels far more rarefied than the intercourse of mere mortals.
Do elves 'do it' better than mere mortals?
I've looked at a fair amount of porn featuring elves; for the most part, it's boy-on-girl elf action that appears most frequently. Futanari elves crop up, as do lesbian elves who perform cunnilingus with gusto. Below are a sampling of my favorite elven sex scenes, mostly drawn from Affect3D as well as other 3DX sites. For live action examples, click the screenshots that appear at the top of the story.
Elf on elf. In Elfy's Tales, male elves make a rare appearance and bang their women with considerable abandon. Of course, the titular Elfy, a sexy female elf, is the main character, and she can be seen satisfying female elves as well.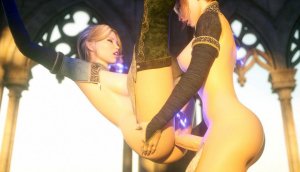 Dickgirls, but elves. Lord Kvento's Eralin and Meralin are classic interpretations of high elves. Blond, beautiful, wielding powerful magicks and massive phalluses, they fuck each other senseless, aided by a few lust-enhancing spells.
Elves taken by monsters. Who wouldn't want to see a high elf taken down a peg or two by a monstrous Orcish cocks? The dainty Tasha, wearing just the right amount of elegant jewelry, gets tag-teamed by Orcish warriors.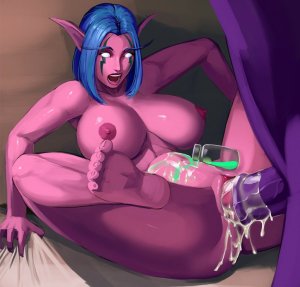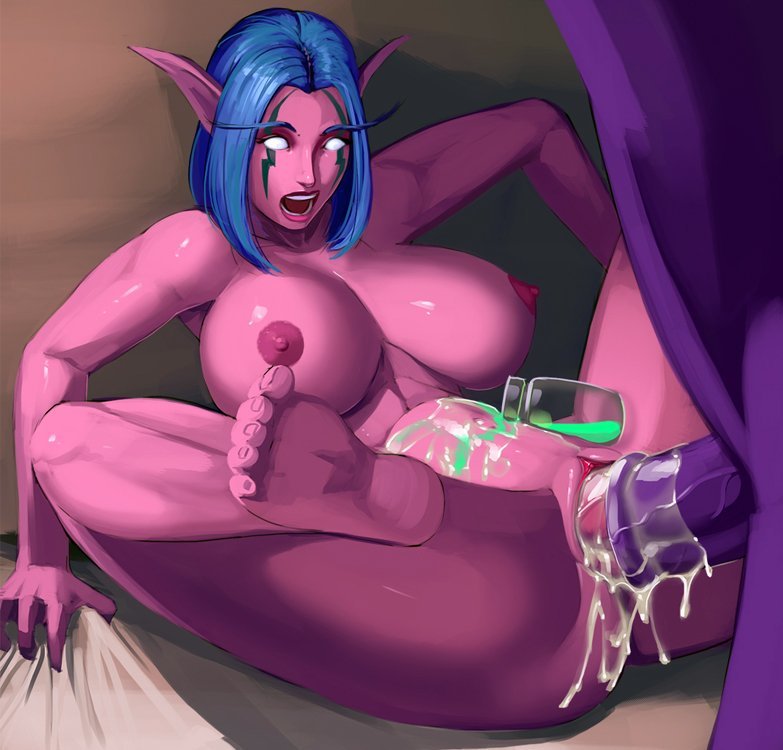 Elves are sexier at night. A massive assortment of night elf porn abounds at Hentai Foundry. While most interpretations of night elves implictly cite Warcraft as their influence, they still get me really hard. As does this standalone work by Kajzer Soze. Yes, night elves are sexy.
Poll: Elf porn!
This holiday season, let's look at elves in the sexiest way possible: By seeing how people feel about this exotic genre!
Last month's poll
As this column went to press, we received 431 responses in last month's dickgirl poll for What's Your Fetish. That's certainly the highest number of responses we ever got for polls in this column. While it was a male-dominant poll, a sizeable percentage of respondents (8.1%) actually chose not to specify their gender.
Here's a look at the highlights.
More options, more pleasure. A majority of respondents, 47.1%, said they liked dickgirl porn because it offered "more options for scenarios," especially futanari because the girls have dicks and pussies. Another 38.1% said they enjoy dickgirl porn because "it's like lesbian porn on steroids."
Futanari are by far the most popular type of dickgirl. A whopping 79.1% of respondents favored futanari girls, who are hermaphroditic. That blew away dickgirls that do not have vaginas at 12.%; to say nothing of real-life transgender women as well as cisgendered girls wearing strap-ons.
3DX is the preferred medium by far. Realistic 3DX porn is the preferred medium for dickgirl porn, with 73.8% of respondents naming it as their top choice. The second place medium was 3DX that was more "cartoon-like" at 10.2%.
Threesomes and dickgirls on girls. The two most popular scene pairings involving dickgirls were dickgirls-on-girls (34.8%), with threesomes featuring one genetic girl tackling two dickgirls (30.4%). Coming (no pun intended) in third place was dickgirls fucking dickgirls at 18.6%.