I remember playing the Legend of Zelda as a kid and having a massive crush on that blonde, pixelated, cartoon princess. At the time, my thoughts were fairly innocent, probably didn't go beyond a kiss and some hand-holding. Then came Tomb Raider on PS1, and things got a little more serious. If only I had had access to all the Lara-based 3DX we now enjoy! But back then dialup ruled the world and hentai was barely a thing, so I made do with imagination and poor sketching.
Adaptation and evolution
Over the past ten years, 3D animated video game porn has fast evolved into a major player in the porn industry. Alexaazuline touched on this subject in an article back in 2016 (although she focused primarily on issues of copyright and exposure to children) and at present, things are far from done. More and more, NSFW game animations and art are becoming a viable source of income for artists. Is this style of porn beyond simply offering another porn genre? Could we see it seeping into the SFW media that inspired it? It might be a good time to take another look at this genre, the role it plays in this field, and the possibilities it offers.
What is it about video game characters that make them so ideal for 3DX? Because let's face it, a 3D, naked, and busty Lara will always be better than any live-action parody porno, even produced by the biggest studios. Ok, maybe if a real Angelina Jolie (cos' she is my only live-action Lara) walked onto a porn set, I wouldn't be averse to buying that particular movie. But 3DX offers so much more opportunity and creativity. You can literally do whatever you want to a character. Want Lara to have double G tits? Done! Want her to sport a massive cock and balls? Done! All you need is a little 3D know-how, and the world is your oyster! (Or rather "clam," I guess in this case).
And to be fair, sex parodies have existed since the dawn of time. Take the Little Red Riding Hood fable for example. This age-old story started as an oral tale to warn children of the dangers that lurked in the woods. It was something told over a fireplace, during the long winter nights. Then, in the 17th and 18th centuries, it became something else. The story was written down and, in the court of Louis XIV in France, it became an erotic metaphor. The wolf became a tall stranger and the red cheeks of the Little red heroine, an analogy for arousal and innocence lost. Rather than being a way to ward against danger, it turned into a naughty little tale courtesans giggled about. Lewd illustrations accompanied the text – featuring a leery handsome stranger corrupting a blushing young woman. I guess it also fed into a form of rape fantasy and a desire to break away from the strict moors of courtly life and etiquette.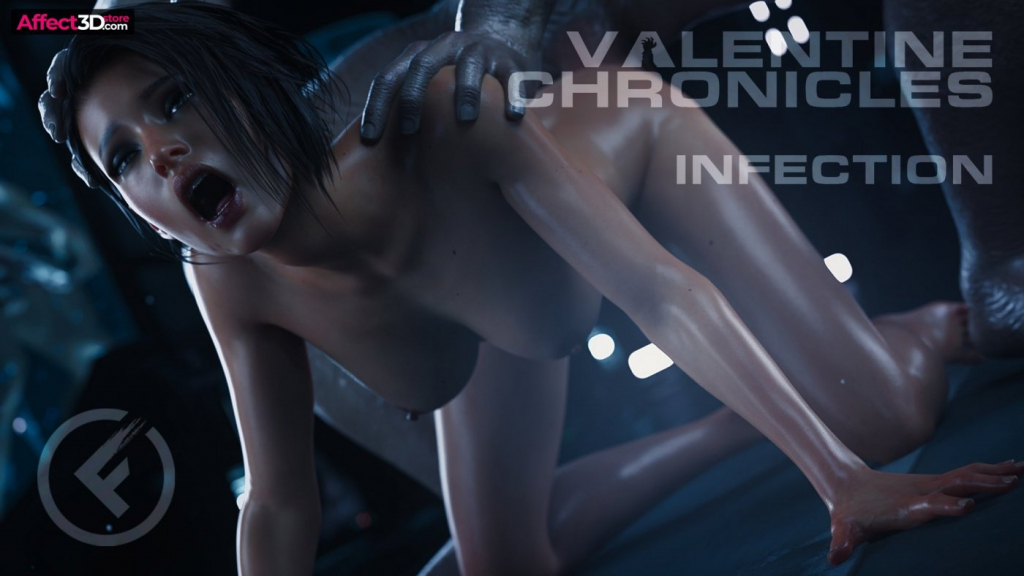 Similarly, I once heard that 50 Shades of Grey started off as Twilight fan fiction. And so, just like Brigitte, Pharah, or Jill, Edward and Bella were transposed into a not so safe for work environment. Although gotta say, I find the prospect of watching Jill getting fucked far more attractive than Kristen Stewart blowing Robert Patterson. No offense.
Changing diversity and education
And I wonder if there's room for big game studios to capitalize on this 3DX/NSFW boom? But then again, NSFW and SFW animations are two very different beasts. Working with artists in both areas, I've noticed the desire for quite a few SFW animators to try their hand at NSFW. And why not? But bodies move differently and especially interact in a far more intimate manner than in SFW. For example, in both miro and Puppetmaster's productions, mocap has only been used in non-sex scenes (at least for now) because there's simply too much clashing to be able to truly exploit this technology. You can have your characters move around, interact to an extent. But closeup fucking and caressing is difficult with those big cocks and boobs in the way, so for now animators stick to traditional hand animation.
So it might be a little while before we truly see big SFW studios integrate NSFW departments. But who knows what the future holds?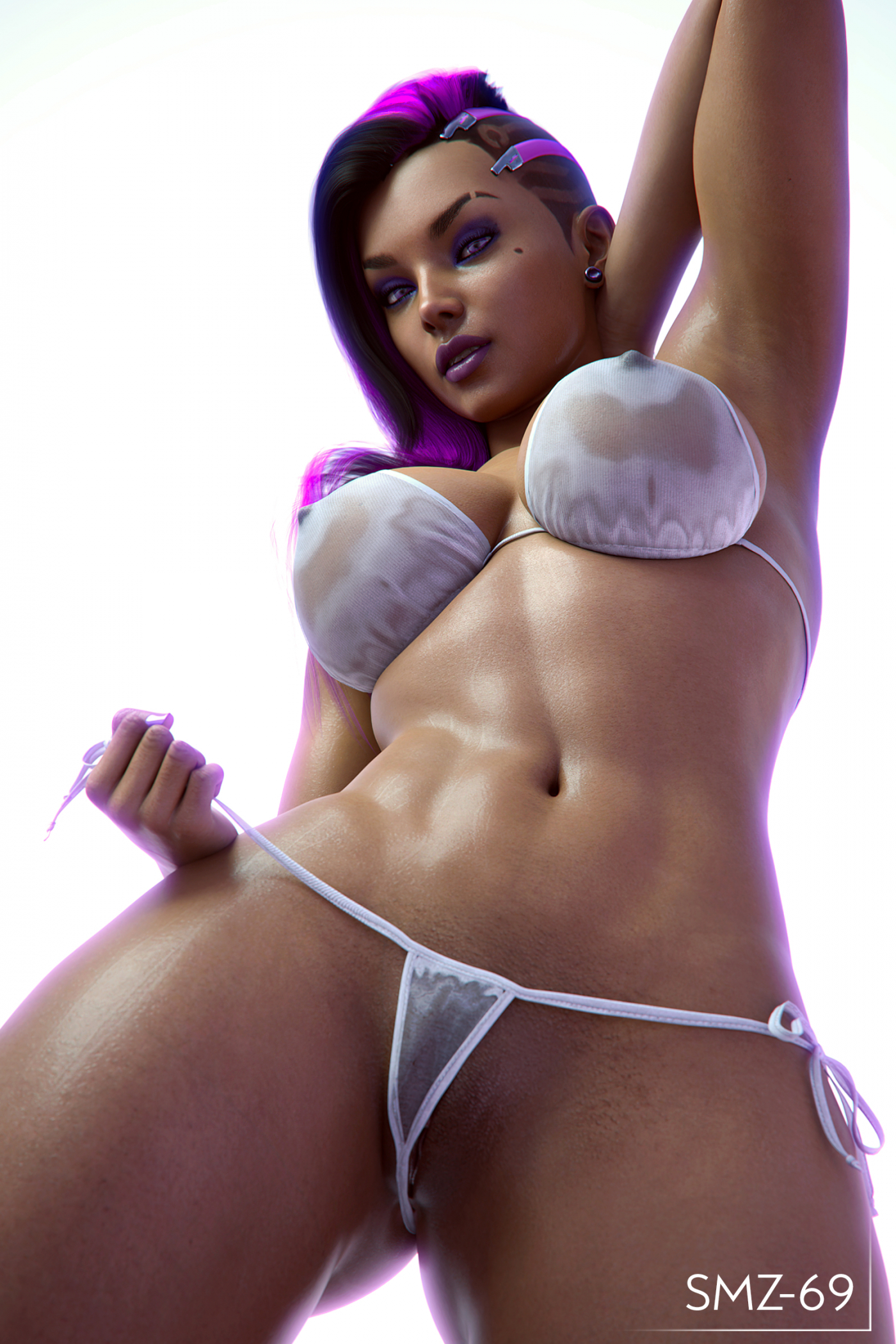 It's also interesting to see the trends that exist in sex parodies. For example, the desire to give Geralt from the Witcher a sex change, or even this character's notable presence in Sissy 3DX. I guess the prospect of turning such a burly and imposing character into a cock-loving slut is rather stimulating. Ashley Sugar is one author that has explored this avenue in one of her series. And that's definitely something that would be difficult to pull off with a live-action Henry Cavill (if of course, you're a fan of the show).
And I've always wondered if there are people that are genuinely offended by these parodies? I don't mean by the sex itself, but rather the view that transposing a franchised character into an NSFW parody is a form of insult. Kind of like re-creating a Star Wars parody in live-action porn.
In another genre, the Greeks and Romans at least didn't mind mixing sex into their myths. I mean just take a look at Zeus. The dude probably fucked half of Ancient Greece – men and women. So why not do the same with our current media? Why couldn't SFW games have an NSFW mode that requires an age verification system to access it? I'm sure games like Cyberpunk 77 or GTA (I guess that's almost NSFW already) would attract an even wider audience if this were the case. Perhaps the logistics and work involved in implementing something like that aren't worth it for big studios. Not to mention the blowback they'd get from parents (but killing people in a game is just fine…). But in any case, it's already being developed behind the scenes by NSFW artists.
And besides just creating more NSFW for the sake of porn, integrating at least a degree of sexuality into games and other 3D content, could be a means of educating people on sexuality. Whilst traditional live-action pornography is limited by the lack of interactivity, games allow for far more possibilities. I know from a personal standpoint that my generation, growing up in the 90s and early 2000s, was primarily brought up on the standards of porn. Sites like Pornhub, Brazzers, etc. formed the backbone of my sexual database. But imagine if that database could actually be fed from the start by interactions, conversations (albeit with a computer) that introduced us to the notions of consent, arousal, foreplay. I know I say this a lot, but acts like simply jumping into anal just isn't possible in the real world and I think a reminder of that at a younger age isn't a bad thing. If games could actually teach teens how sex really works they might have a better approach when it comes to the real thing – especially men. Because let's face it, no amount of laws, regulations, or age verifications are going to stop teens from accessing porn. It's just naïve to think that's even remotely possible. So why not build it into games and add a disclaimer or parental lock? Because by now, parents that grew up with video games are tech-savvy enough to be able to understand how something like this could work. After all, platforms like Steam already offer NSFW sections (with easily bridged age verifications).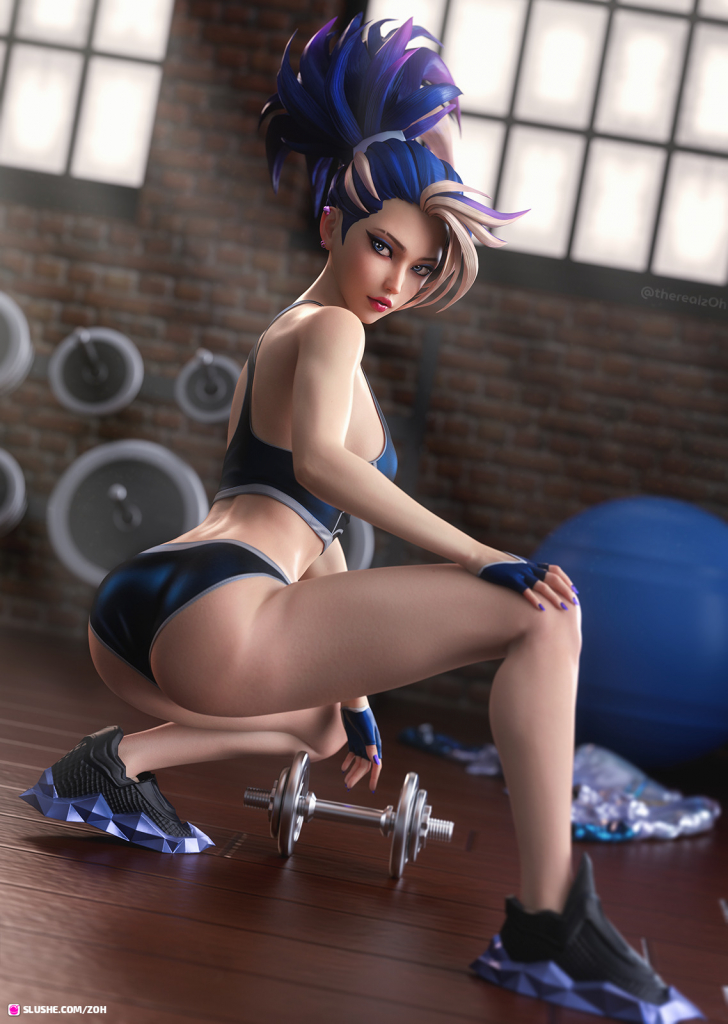 And just imagine how fun a game like Skyrim or any other RPG would be with actual integrated sex. Because those Mods were ok, but they were fairly limited if and when they worked at all.
Our society has a tendency to marginalize porn, to give it a bad rep when it forms the real base for today's youth's sexual education. Normalizing pornographic material and education doesn't expose that same youth to more lewd content, it just ensures they're better guided. After all, if you give better access to NSFW material, they're perhaps less likely to go looking for other porn and develop unrealistic expectations from sex. Games could be a means of making sex seem like an exchange, a rapport between two human beings and not just two naked actors with a focus on genitals, ass, and tits.
And just like shows and movies are becoming more and more diverse in terms of the sexual orientation, gender, and preferences of their characters, so two games could bring about a better understanding of individuals' sexual preferences and inclinations. Things like bisexuality, curiosity, and more importantly fun, can be given a stage. People would be given the opportunity to not only explore insanely unrealistic sexual standards and proportions but also re-create their own morphology and understand that not having a 10-inch cock or triple F tits is perfectly ok and in fact, healthy.
Of course, 3DX will probably always find most of its fan base in pure porn but that doesn't mean that it can't also take on an educational vocation and sub-genre. And by normalizing it, we can develop it further. Netflix already is attempting something similar with its show Sex Education. But again, that form of media doesn't offer the interactive possibilities a game could and remains very much on the SFW side. Normalizing a sub-genre of 3DX could also be a means of showcasing "normal" and more diverse bodies and shapes. People would actually be able to recreate characters they feel resemble their real appearance and hence feel a deeper engagement/connection which could also bring about a boost in confidence that could itself translate into the real world. And overall it just means more 3DX, which I'm down for in general.