This week we're releasing part 1 in a new HUGE comic from the very talented Erogenesis. The much-awaited Disco Dragon is finally here! And it's been a very long time in the making guys! Indeed, you have to go all the way back to 2013 to find the first mention of the project in Erogenesis' The Gentleman's Club. 
Basically, part 1 of Disco Dragon picks up where The Gentleman's Club left us. Yup, this unique bunch of naughty but very cute girls Led by the wickedly sexy and fun Lali has just spent the afternoon fucking in an epic orgy. But by no means do they let up, no no no. Instead, they decide to have a massive night out on the town in one of London's hottest clubs – the Disco Dragon.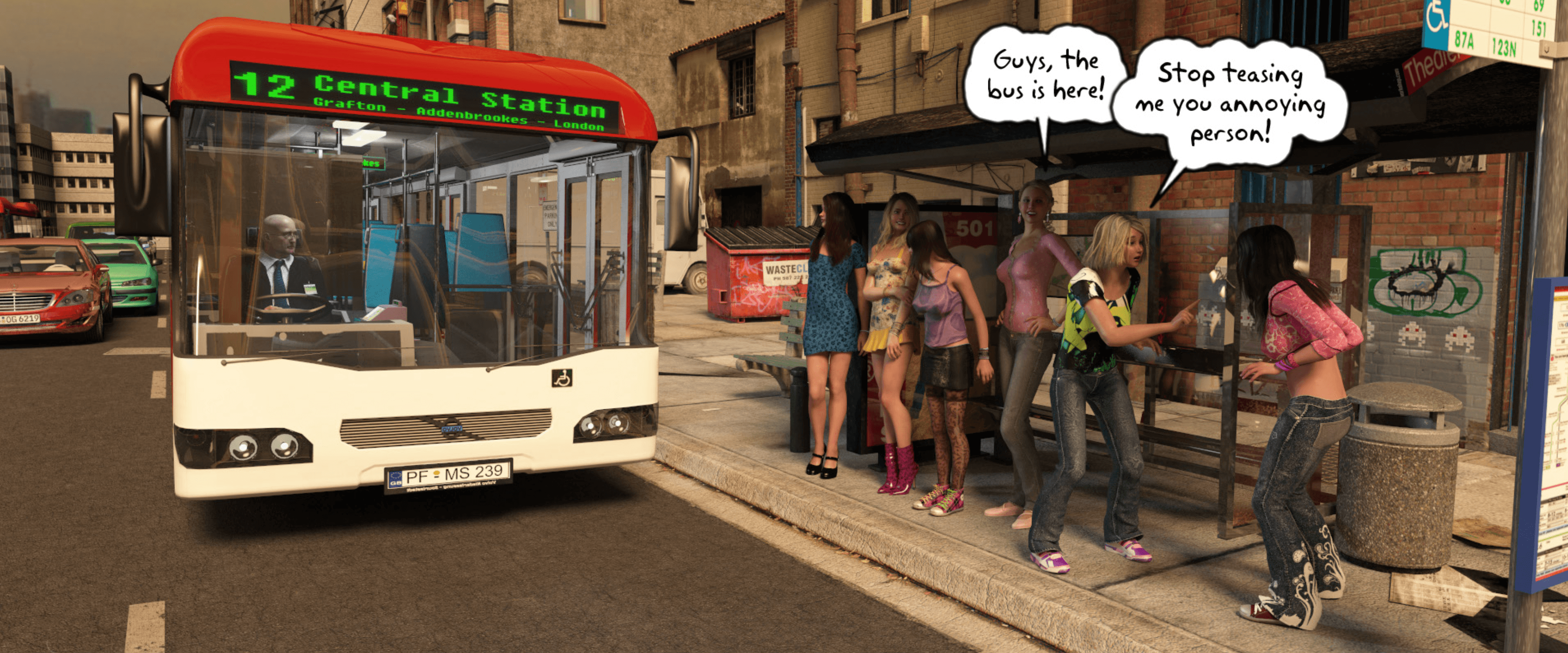 The first installment in this new series kicks off with the girls passed out in each other's arms, the morning after. Eveline comes home to this rather hot and funny scenario and lets Lali recount the evening's happenings. Part 1 really sets the scene as we are rapidly reminded of just how cunning and manipulative Lali can be with her friends. Yup, we soon realize that she's bound to get this sexy group of girls into some serious (and hot) trouble.
My Take
Erogenesis is one of those rare artists that has both a unique style and great eye for detail. His girls are far from being the bimbo type we see a lot in 3DX and, compared to a lot of material here, their's is almost vanilla in comparison. But, man is his work hot. And that same attention to detail really just makes you want to be a part of his characters' crazy world.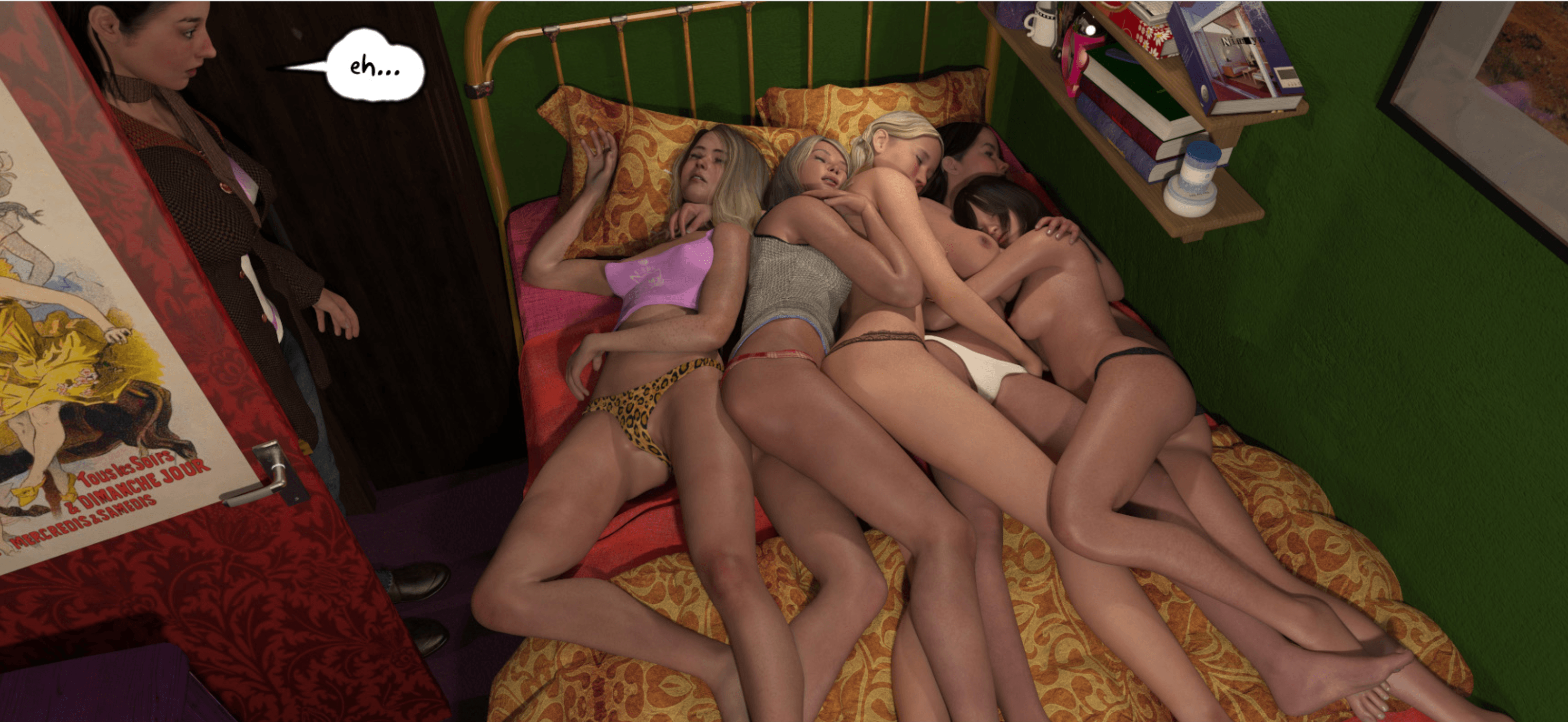 And Disco Dragon is far from being an exception to these traits. Indeed, I don't know if the artist lives in London for starters but you somehow just get that south London feel. Ok, so I don't actually remember the last time you could pay for a bus fare with cash. That aside though this could be Peckham or the city. And he really knows how to build the story around Lali, Christina, and the others. He uses flashbacks and handheld style camera views to help create a sense of intimacy with the girls. You feel like you're on the night out with them, or sitting in the sunroom listening to Lila.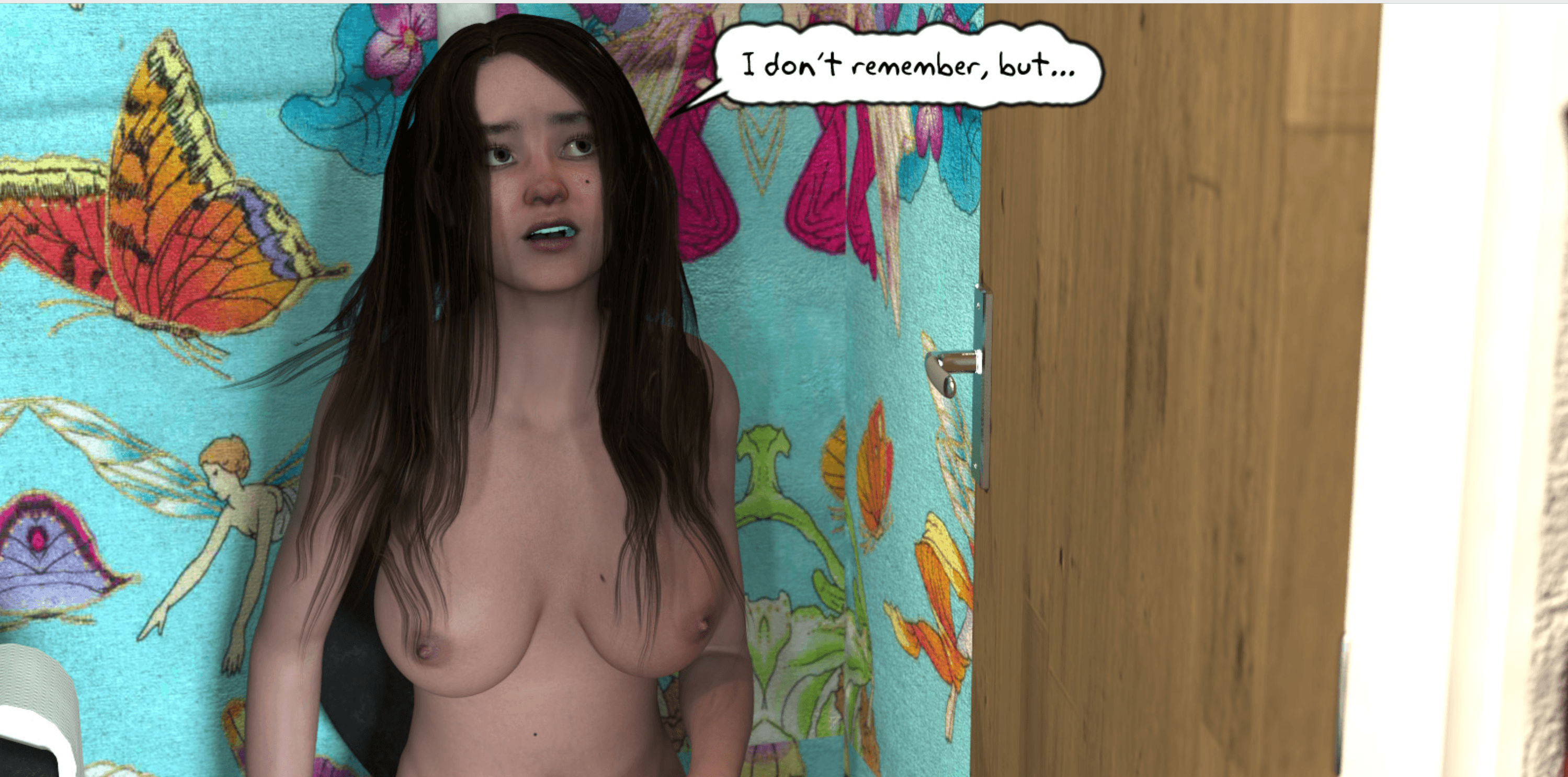 What's more, Erogenesis doesn't dive straight into a sex scene. Like any good porno, he is careful to create and structure the scenario to make it more believable first. Of course, you get flashes and a hot scene of Lali shaving Rachel's pussy as a teaser, but you're gonna have to work for the hard pounding these girls are intent on having. But trust me, it's worth it. From the storyline to the décors and the girls' personalities; this is one comic that promises to be a fun one.
I mean it's worth it just for Christina's innocence. Indeed, that cute face and cluelessness really make me wanna see more of her and how far Lali is going to push her!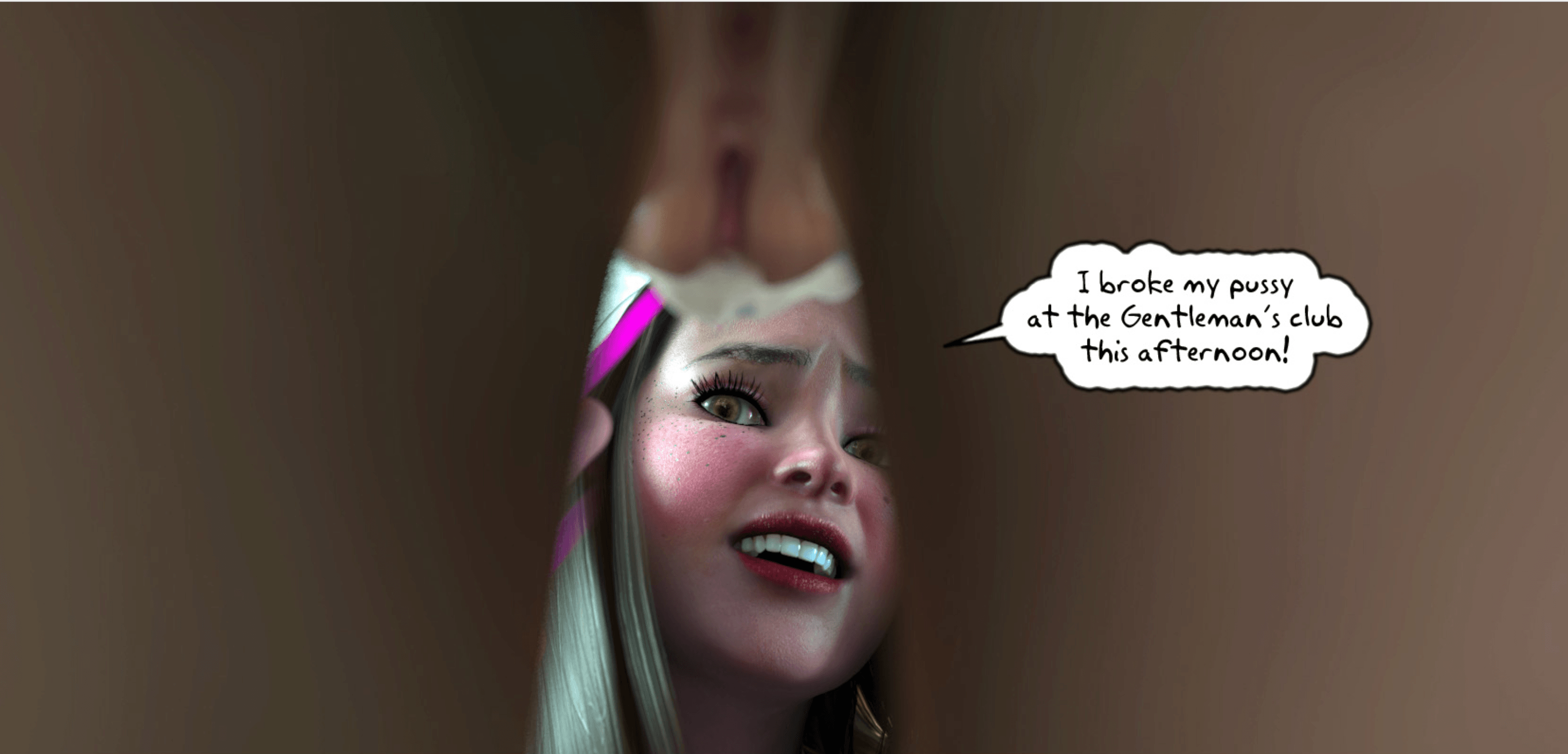 Part 1 leaves me with so many questions I can't wait for the next installment! Is Lali gonna get Christina to have some fun with one of the DJs? Will she get to fuck the hot bartender Roxanna? Will all the girls end up in another epic orgie? Well, I guess we'll just have to wait and see!
(Also, thank you Erogenesis for reminding me of an epic tune by Funkagenda.)
And you know what's even better about part 1? That is, besides the fact that it's over 200 pages long and includes an extra presentation of all the girls plus a comic webcam special? Well, it's FREE! So what are you waiting for? Head over to the release post to grab a copy!