Not too long ago we released Erogenesis' epic Disco Dragon. The first installment (which is free to download here) served to set the scene, with Erogenesis hooking us in nice and slow. There were flashes here and there to get us going, but man, part 2 is on a whole different level.
The story picks up right where part 1 left us – Lali has managed to "bribe" herself into the VP room with the beautiful barmaid, Roxanna. Unbeknownst to Rox, however, Lali has struck a deal with her boss: organize a threesome with Rox, AJ, and Lali. And the funny thing is, it's all just to get access to DJ Epoch so he can fuck Christina. Things are already getting slightly out of hand!
Rox joins Lali in the VP room and the sexual tension is palpable. It's not long before the cute barmaid is licking Lali's cocktail off her perfect tits and directing her towards her pussy. I love Roxanna's dominant side as she bends Lali to her will. Of course, it's at this point that AJ arrives in the room. And the unexpected (at least for Lali) happens – Roxanna agrees to fuck both Lali and her boss!
So the three get down to business. Indeed, from a double BJ to Roxanna being sandwiched between her boss and Lali, the trio has some serious fun. But things get even crazier when Jules bursts in, completely smashed. So, Lali manages to convince her to join the party. I mean three is fun, but four? Well, four is a roar.
And so, as the three girls give AJ the time of his life, Epoch and Rachel happen to waltz into the VP room themselves. But, rather than leave, Lali also gets them to stay and enjoy a few drinks. I mean you wouldn't want to let this show go to waste right?
Finally, the sextet is joined by innocent Christina who is obviously off her face on E. Unfortunately, however, it seems Rachel has already cozied up to Epoch and Lali is worried she won't be able to get the pair to fuck. But, it' at this point that Lali hatches a new plan! We'll just have to wait for part 3 to find out what!
My Take
I've already said how much I love Erogenesis' work. Mostly for its unique style and real touch. I mean the characters and situations are just so believable. Of course, a foursome in a club VP Room isn't exactly the norm, and I wish I could say I'd had one myself. But, each one of the protagonists has their own personality and quirks that make the context and their adventures relatable.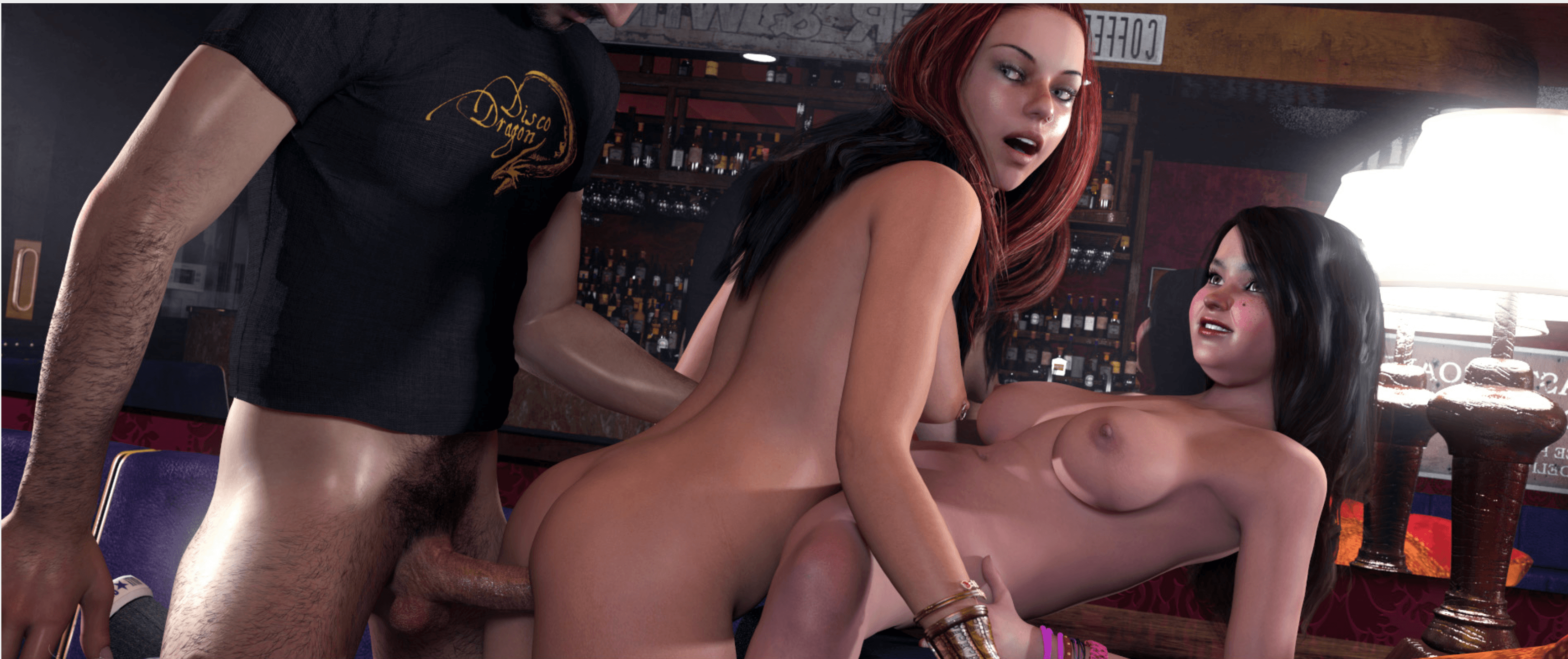 Let's talk about the amazing Lali
Every good story has a good narrator. That can be a character within the story, as is the case with Lali. As I said in part 1 of my review, Erogenesis' use of the ringleader and flashbacks as a means to tell this fun story, really works. We as a viewer feel like we're there with the girls, gradually building upon what we remember from the night. It's almost as if with each scene we cry out Aha! Yes, that happened!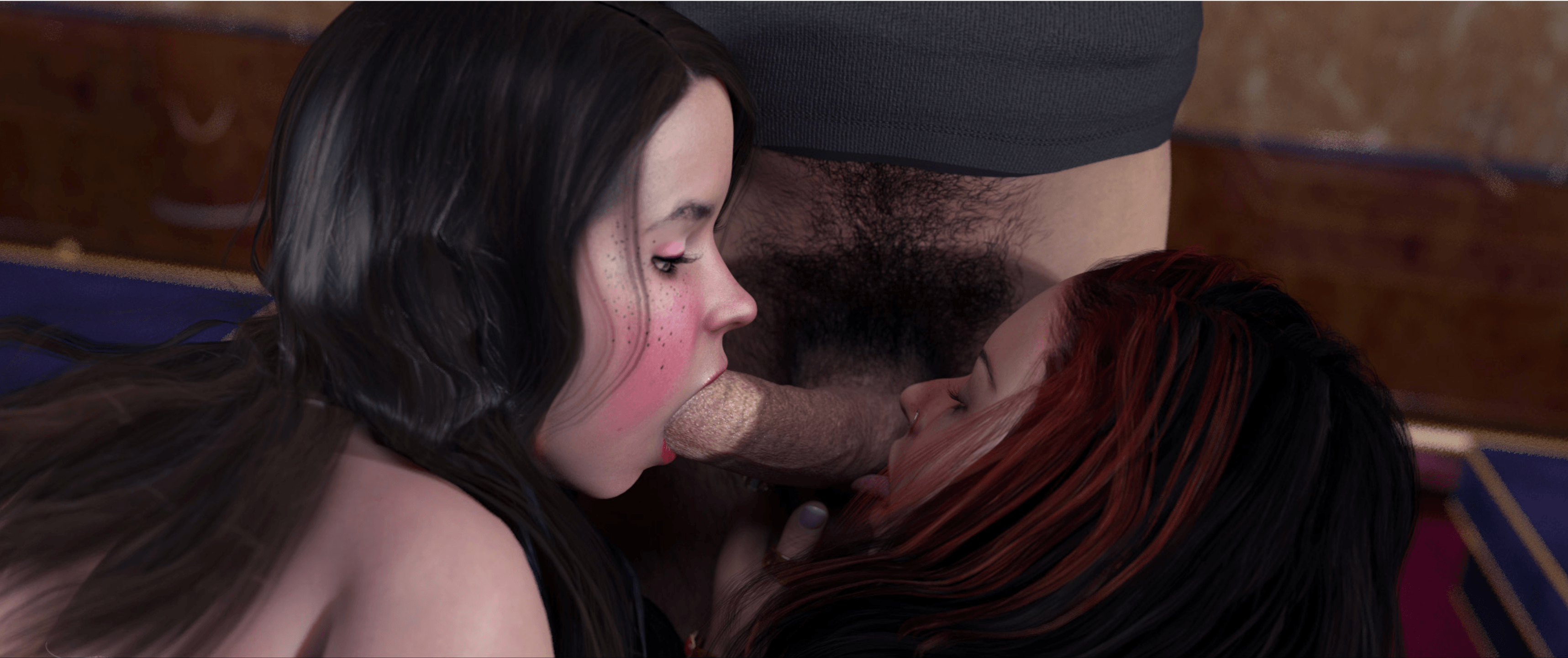 Lali mightn't be a bimbo or an Instagram model, but man I'd much rather spend some time with her than any model. She's both cute and cunning. And she knows it! She is very talented at combining those two traits to get people to "bend" to her will. But the fun part is that it's not unhealthy. No, she's just in it to make sure her friends have a great time. I guess, in part we've all been there. You know, the pleasure you get out of matchmaking or just setting up the perfect night for a bunch of mates.
I mean, if I were Lali, I'd make a business of it. She certainly has a gift!
Part 2 really hits the spot. From the use of flip-book style storytelling to watching the mysterious Roxanna love her boss' cock inside her despite her best intentions… Man, this is a great comic!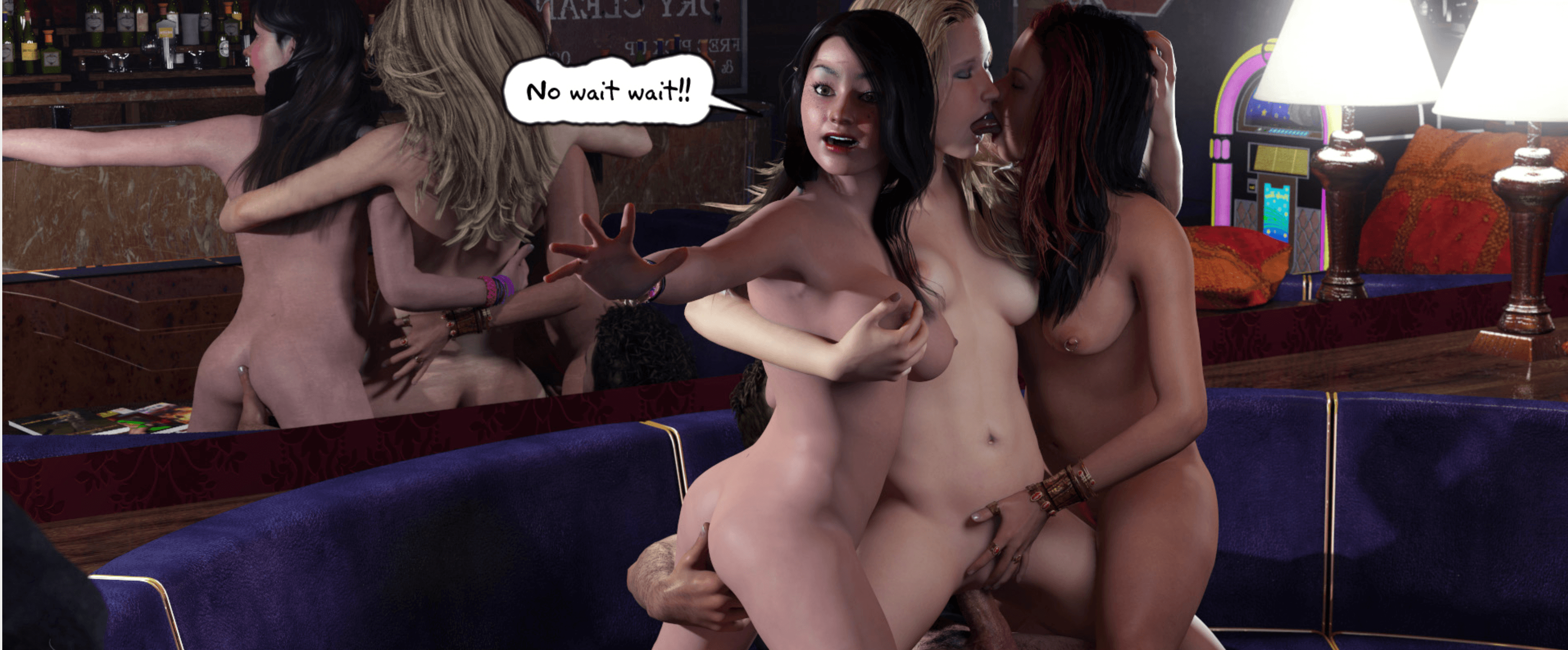 I'm really getting a kick out of reading each part separately with a break in between. I mean I could just binge all parts from the bundle package… But like any good show, it's fun to enjoy things slowly!
What about you? Have you just torn through all four parts? Or are you taking it slow?