A man stands at a control panel. Before him stands the perfect idolized version of the female form. He reaches for the levers and attaches her arms, legs, eyes, and hair. Now finished, he goes to meet his newest creation. The form doesn't answer back, she's unable to. But perhaps one day she will. What she says though will be determined by her analysis of her new partner. Will he want a loving and doting wife, a harsh and demeaning mistress? A sassy and charismatic chatterbox?
No this isn't the music video for the new Save Your Tears remix, this is you. What you've just completed is the order for your very own virtual and physical companion: your very own love doll.
I first ventured into the world of love dolls and their creators back in '19. But the world is a far different place than it was just 2 years ago. Now looking at what advances have been made I thought it would be great to get back in touch with resident love doll expert and connoisseur, Phil from The-Doll-House.
RedRobot3D: Hey Phil, welcome back to A3D! You've been hitting a lot of mainstream and counterculture shows via YouTube and podcasts. When did you see a sudden influx of calls and video requests for your knowledge about love dolls?
Phil: "I would say initially after being on the Turd Flinging Monkey show (YouTube) was when I noticed an increase in interest. Then having done interviews with Sandman and Raging Golden Eagle, (also YouTube) this compounded the interest.'
"Since then, I completed a video for the International Conference for Men's Issues (ICMI 2020) that can be found via YouTube also, which has helped The-Doll-House gain a certain amount of international notoriety. I have been asked to do another video for next year's conference also.'
"Most recently have been the podcasts with Drexel – (Migtown.Podcast) on YouTube that have garnered a lot of interest, as we both are quite red-pilled, and have a certain amount to say on the topic, this simply fuels interest in dolls, and The-Doll-House."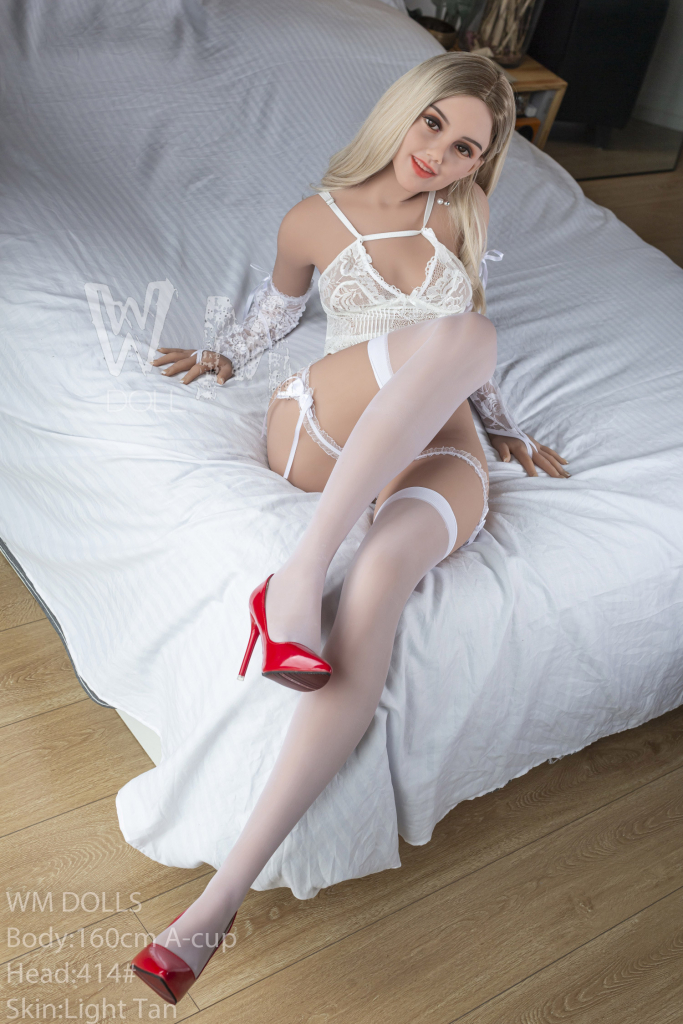 RedRobot3D: Over the course of the COVID-19 pandemic, did you see an increase in inquiries and purchases of love dolls? If so, by how much?
Phil: "2020 was a very odd year, I was beginning to understand the seasons for high and low sales for The-Doll-House, but those seasons seemed to be reversed in 2020.'
"There was an initial hold off on sales while the UK panic purchased toilet paper for whatever reason, and then when the panic subsided (and people came to their more sane selves) they started buying dolls again.'
"There was a lift in overall purchasing of dolls, although how much of this was due to coronavirus, or just dolls becoming more mainstream, I am unsure, as doll sales seem to be steadily increasing.'
"Enquiries are getting more detailed these days, as people seem to have a better idea of what they may wish for from a doll. I used to have long protracted conversations with people to elicit exactly what was important to them, so I could direct them to a more appropriate selection that would give a greater return on their investment, but people seem to know more of their wants and desires these days, rather than being totally green to the industry."
RedRobot3D: What advances have been made to dolls in the past year? What do you see coming down the pipeline in the rest of 2021 and into 2022?
Phil: "Advances that I was going to say have been in the pipeline, have just arrived. The main one I was referring to, was the articulated hands – which after 2 years of pestering – Jinsan have finally implemented! This may sound like a small addition to a doll – to have hinged fingers – but it changes the ability to photograph and pose a doll with greater realism. The fingers, up until this point were simply fixed with twisted copper wires to position the fingers, so these, over time, would fatigue, and break. So now with truly articulated/hinged fingers, the hands will have a heightened longevity and maintain a much greater level of realism.'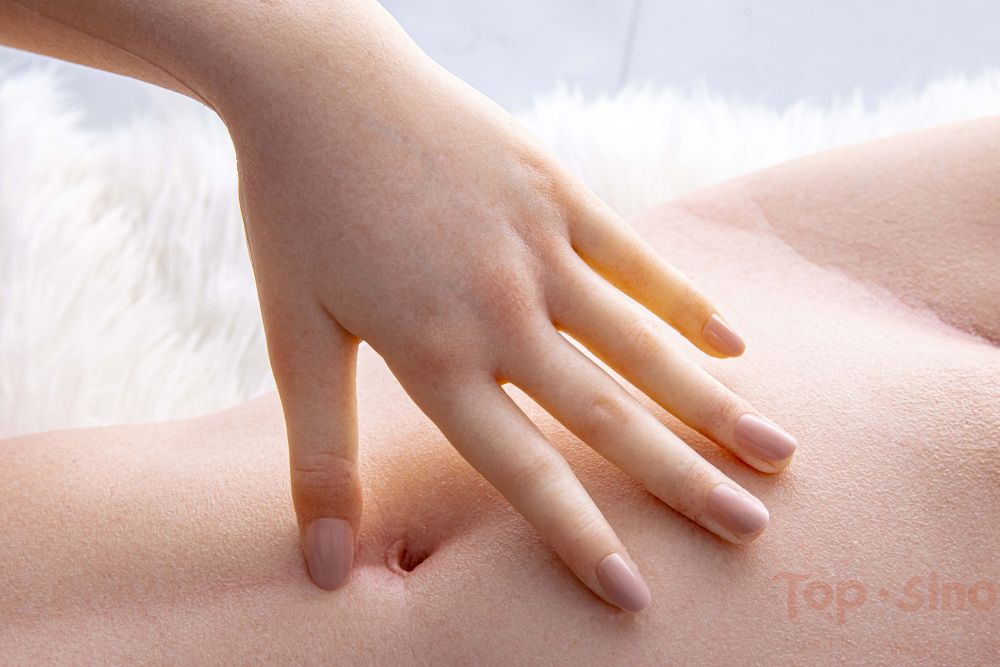 "The Hyper realistic dolls have taken a leap forward in terms of popularity. I thought the elevated price would work against them in terms of sales, but they seem to have found a level of acceptance with customers, who are prepared to pay handsomely for the hyper-realism.'
"We have also had advances in knee and elbow joints. This means that the old single joints have been replaced with double joints – this allows the joint greater mobility – in a practical sense, this allows a doll to be able to kneel down, and have the ass sit on the heels of the feet, whereas the dolls historically would not have this capability. The elbows too, use this so the skeleton can mimic 95% of the movement of a human movement. Combine this with the fact that the doll heads are getting scarily real these days, the waifu technology is approaching science fiction levels.'
"Weight reduction technology is being implemented currently, and this may open up the market to a number of additional customers, as it drops the weight of heavy dolls from around 55kg/121Lbs to around 42kg/92.4Lbs. So this could be a game changer for those with less muscle mass to heft a doll about.'
"For 2022, the AI tech is being spoken about, but we may begin to see the advent of animatronics in doll heads – the full robots are still a number of years away before becoming fully functional and convincing."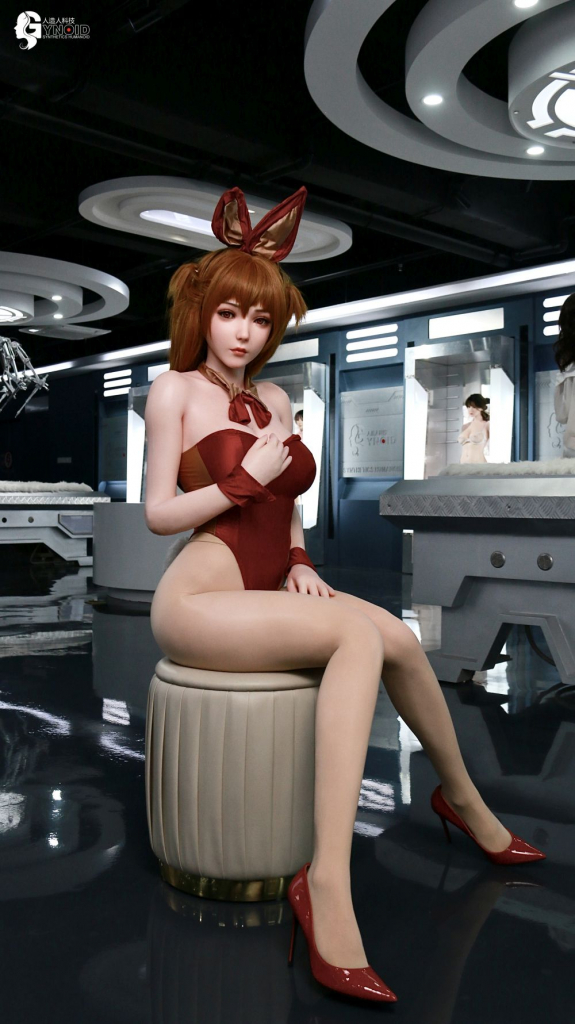 RedRobot3D: What are some things that you'd like to see incorporated?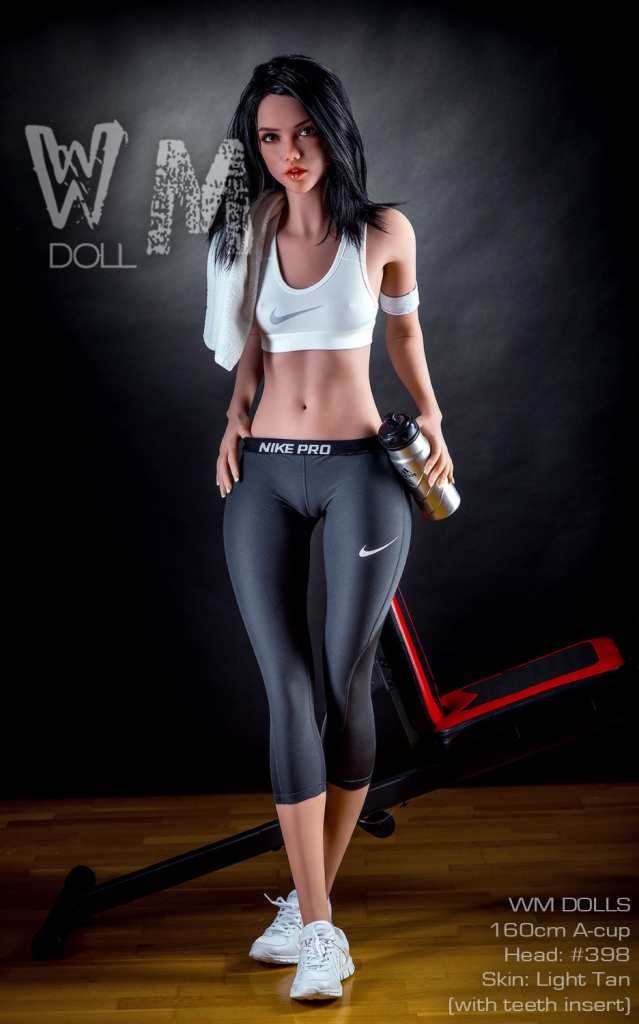 Phil: "Even if only manual, and not animatronic, I would like to see movable parts of the doll skull, so that facial emotion on a doll can be implemented. You may have seen a lot of doll photography recently with dolls smiling – these doll owners have used FaceApp to implement different facial expressions on their dolls, so rather than artificially generating this, I would like to see a physical implementation, so the smiles have their own characteristics, rather than the same stock 'FaceApp' smile on dolls.'
"Ideally I would like to have a mobile phone run an AI application, and connect to the doll via wifi or bluetooth, so you could in theory hold a conversation with a doll, or at least have it run an assistant application to help you out with your day.'
"I would also like to see some false muscles built into dolls, so when you move a doll's limbs, the muscle moves with the limb and makes the doll look more real. Some owners pursue the muscular look for female dolls, so a sporty look is something doll owners are going for, so I believe this would be a genuine step forwards for doll owners."
RedRobot3D: Has acceptance of love dolls in society started to open in your point of view? Or is that stigma attached to owning one persisted?
Phil: "Acceptance is rising, possibly with most women owning a number of sex toys, so now that men are jumping onto that wagon, and coupled with the sheer number of photographs of dolls in social media, may have resulted in sex dolls being considered a commonplace commodity, and therefore not taboo. Or maybe everyone is somewhat titillated by the idea of an artificial/synthetic sex companion/SynCom, and maybe this is what is pushing public acceptance of dolls? The UK tabloid media keep trying to push the idea that doll owners are somehow depraved, but the UK populace are rejecting the media narrative these days."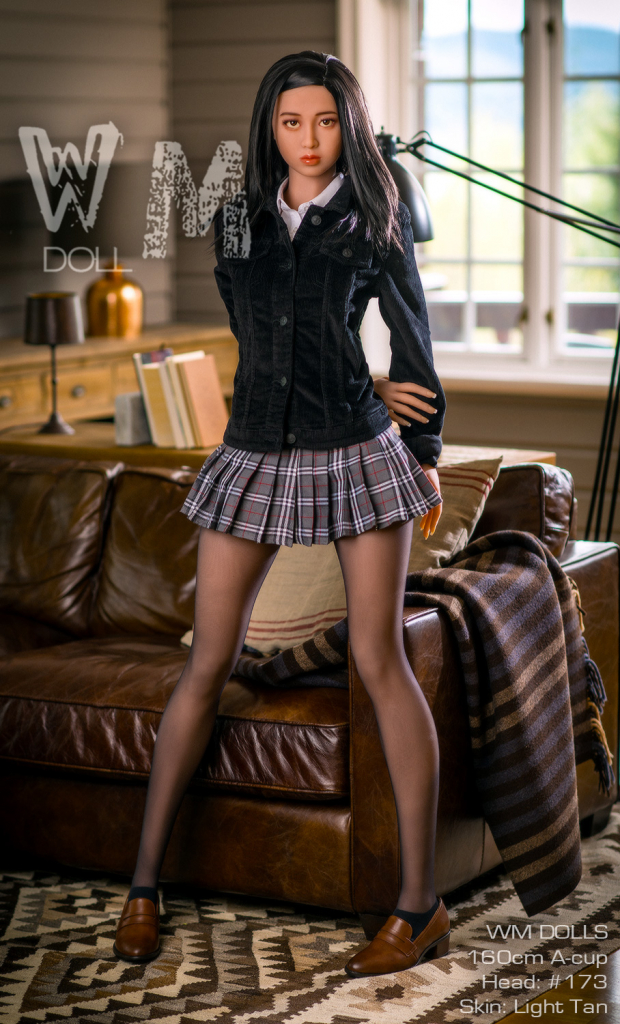 RedRobot3D: 3D printing tech has evolved greatly over the past year, are you seeing 3rd party inventors selling peripherals for love dolls? If so, how could one market that to get your attention?
Phil: "There are things like the teeth and tongue kits and eyelids, and magnetic eyes that have been developed by 3D printer owners, and contributed to the community. dollforum.com was pivotal in the marketing of these products, so much so, that Jinsan (a major manufacturer of dolls) started supplying the kits with dolls as a chargeable option."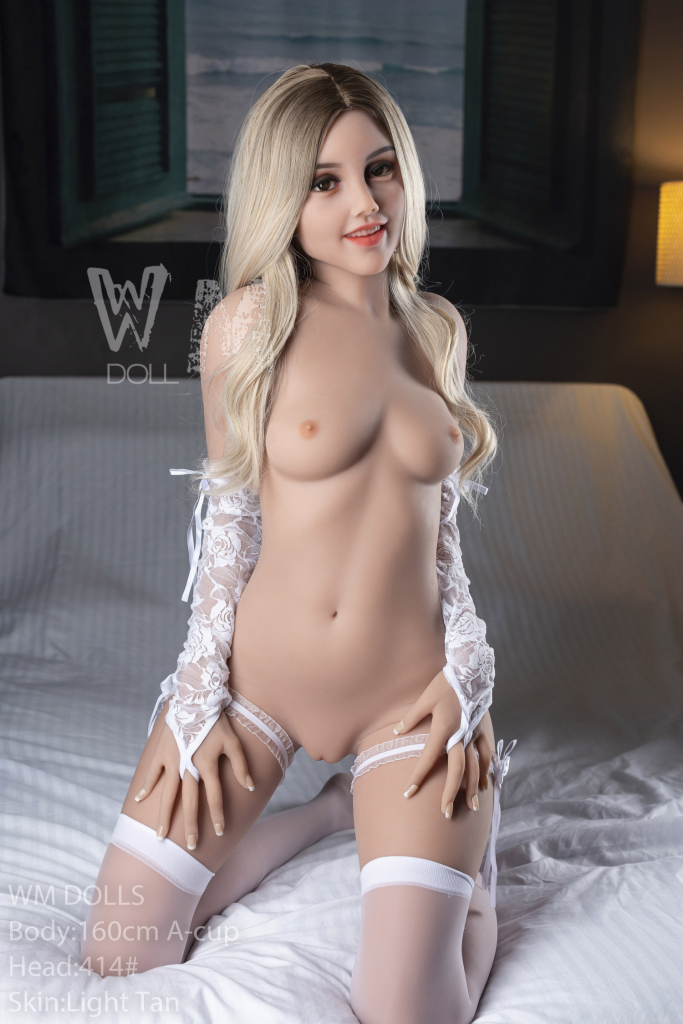 RedRobot3D: Most dolls are made in China, do you ever see a broader manufacturing bases start for them in the west?
Phil: "We are already seeing the manufacturers set up warehouses in the EU and USA to relieve the long process times for dolls, so people can purchase in-stock models. I do not expect manufacturing to spring up in the West as the labour costs are so prohibitively expensive, that manufacturing is (for the foreseeable future) to remain within China.'
"Now if we could almost fully automate the manufacturing process, then we will have removed the labour cost problem, and the West could openly compete with Chinese manufacturing, then we would see a shift in the market, as more of an emphasis would (in my view) be placed upon design and quality. So if this happens, things would advance alarmingly quickly."
RedRobot3D: Is customizing dolls getting easier for manufacturers for clients with more specific requests?
Phil: "Customizations of dolls outside of the standard doll options is still a design of a new doll – expensive but doable. So you could model it on someone, although this will create legal issues I believe. If we created a fully modular doll, or doll mould, then we could have much more scope for customizing dolls at the manufacturing level, and there would be many different combinations/styles to a doll model."
RedRobot3D: What have been some of the more interesting customs dolls made this past year?
Phil: "The open nipple doll springs to mind – where there is a 5 inch cavity in the nipple of the doll, so you can "use" the nipple, so to speak. So why restrict yourself to the real, when you can go beyond the real, in true Affect3D style 🙂 It seems like the doll industry is happy to push into this new area, so the next few years may see some truly new thoughts in terms of doll sexuality."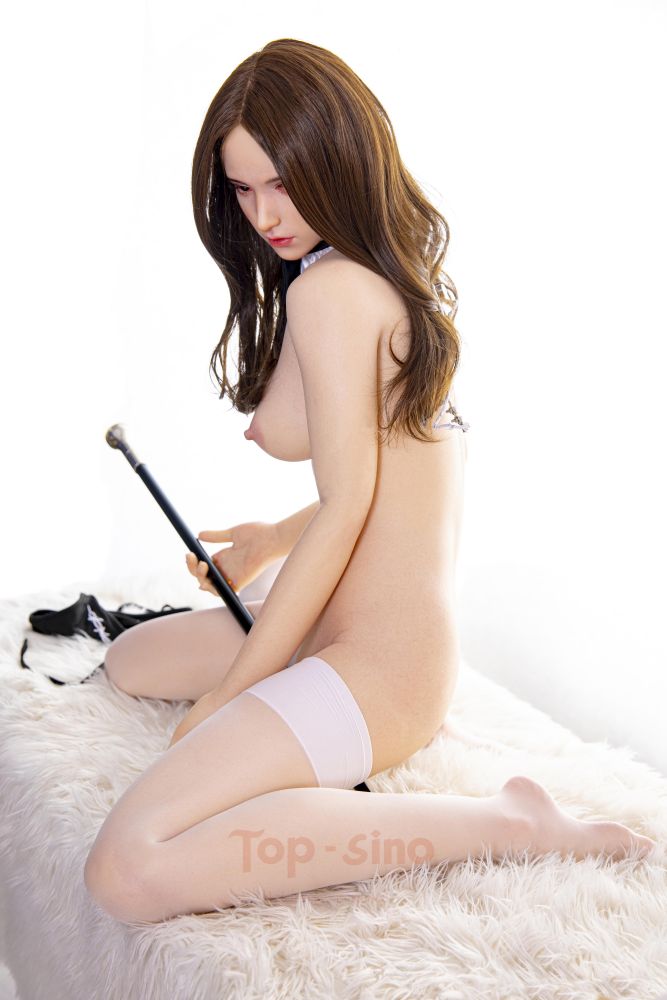 RedRobot3D: In terms of privacy for clients. Are you accepting alternate forms of payment like crypto-currencies?
Phil: "We have been asked this a few times, and while crypto currencies leave less of a paper-trail, than standard transactions, if the government authorities truly wanted to know what has taken place, they will just demand access to the blockchain to see what transaction have taken place, so the idea of anonymity (at this time) is correct, until the governments decide to step in and change that. We have the ability to accept cryptocurrencies, but would lean towards more stable currencies, as opposed to BitCoin as it is just so volatile, so a customer may purchase a doll with BitCoin, and then a few hours later, the value can drop by 20%, thus wiping out your profits.'
"To retain true anonymity with customers, cash is still king – as it leaves no trail at all."
RedRobot3D: In terms of Doll Recycling, what is the best course or method for someone that wants to upgrade their doll? Can they mail the doll back to be properly disposed of? If not, what are the best ways to be environmentally conscious and private at the same time when it's time to move on from a doll?
Phil: "With regards to doll recycling, we can do this for you, although disposing of a doll is less difficult than people think.'
"Cut away the silicone/TPE from the skeleton, and place into plastic bags for disposal. The skeleton can then be sawn apart or dismantled, and will resemble a bag of stainless steel pipes. Most people get worried about trying to dispose of a humanoid figure, and we have all seen news reports of police being called about a body that turned out to be a sex doll, and no-one wants to be responsible for that, so this is the best way to prevent any unpleasantness."
I want to thank Phil again for taking time out of our day to talk to us. We're always open to new ways of sexual expression and don't kink shame. We will definitely keep in touch with The-Doll-House and are excited to see what the future holds for the love doll industry and its ever increasing ties to the 3DX community. Redrobot3D signing out!