Let me ask you a few questions, some simple ones: What draws you to 3DX? Come to think, what makes you enjoy erotic CG art in general, for that matter? Is it the realism? The fantasy? Or is it the fact that both can be done without sacrificing too much of either?Hello, my name is andi guinness.  I'm an erotica writer.  Previously, I have written a couple stories for Literotica (some of which have yet to publish), edited stories for Hibbli's Knight Elayne series, and have advised for a few other 3DX artists, including Fasdeviant.  I am currently working on my first joint 3DX project with artist JimJim, called "Emily's Negotiation," writing the story and creating text layout.  I've been long interested in CG erotica for close to a decade, but now I really see it coming into its own.
I think that, for many of us, the headways that modern renderers such as Octane and Redshift, as well as the advent of GPU-based rendering, have made have turned CG-based erotic art into something that is far more advanced than what it was even five years ago. Models are much more customizable and realistic, and we can get extremely creative with how the women (and men) look.  More importantly, we can think outside the box with our humans and not lose the suspension of disbelief, such as creating women with a fully functional penis and vagina.  Just as importantly, we're no longer limited to using 2D drawings to create things far more fantastical such as monsters, machines, mutants, aliens, even transformed humans in great detail.
Around the same time that Octane started entering the realm of 3D erotica, or what we call 3DX here, erotica writing finally made some progress through e-publishing.  While many distributors such as Amazon remain adamant that erotic writers be subject to a legit publisher (something non-adult writers do not have to deal with), ways have been worked around which have allowed writers to actually self-publish beyond the confines of erotic fiction and fanfiction forums.  Some writers have even been successful enough to gain media attention, such as the series of dinosaur erotica that has been attributed to two female writers, as well as that BDSM-based Twilight fanfic that turned into a legitimate franchise on its own.
In many ways, both 3DX and erotica writing are finally making it in their own separate ways.  But both can do even better together.  They essentially perform the same purpose: Exerting our sexuality through our imagination.  The two can push our imaginations to limits we haven't thought of: Why can't he bend this way? What's stopping this girl from having sex with this creature?  Why shouldn't she have a penis?  What will they change into?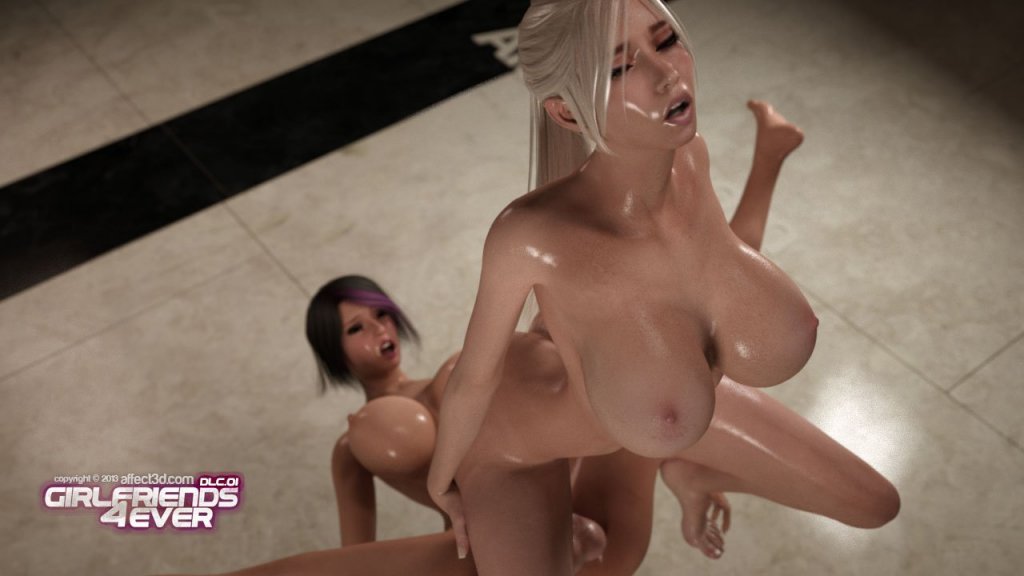 I remember reading once, about five or so years ago, how Quentin Tarentino was writing the film Inglourious Basterds.  Initially, he struggled with concluding the film, in part because the man meant to be killed in the film, Hitler, killed himself in real life in the closing days of World War II, and was not assassinated by Jewish-American criminals as part of an OSS/MI6-sponsored operation in the weeks before Paris' liberation.  But then, he remembered one very important thing, a very simple fact that changed the course of the screenplay: His film is fiction.  Once he made this conclusion, he was able to write his ideal ending, one that was not bound to the reality of history, but rather steeped in cinematic escapism, fantasy, and desire.
Much like Mr. Brown can change his ending to reflect the plot of his story, history be damned, so too can we writers and CG artists create something that isn't held down by the physical limitations of our bodies, the cultural and social mores of society, or what is known to be real and tangible.  While live-action porn and erotica are able to overcome some institutional limitations, they are still stuck with far lower budgets and reality, and thus limited to parody, gonzo, or straightforward approaches to sex.  An erotic writer with imagination has very little hope in that field.
There is also the matter of 2D erotica: While there are great drawn erotic works out there, especially those done by mainstream artists such as Alan Moore, the fact that the leading nation of porn consumption, America, lacks the cultural nuance to appreciate illustrated stories outside the realm of the comic book/manga format and the stories associated with that medium has greatly grounded 2D's potential as a source of erotic storytelling and viewing sex.  3D art, which has rarely been seen in the mainstream outside of animated film and video games, is far less bound to these cultural stigmas and thus can and has been formatted in ways not limited to multiple panels on a single page.
And yet, despite the great efforts that both erotic writers and 3DX artists do on their works, rarely do they collaborate.  More often, you see the writers being suspicious of any illustrated artwork not getting their visions correct, and sticking strictly with their writing.  You'll also see a lot of artists also serving as writer and editor, not wanting to yield any control of their projects to picky writers or clipping editors. Having spoken to writers, commissioners, and artists, the consistent theme is wariness towards others.  It doesn't have to be this way. Granted, not every single thing has to be done in collaboration, and certain stories are best suited to be done by the artists and writers themselves in the mediums they're based in. We lose a lot of potential in creating quality art and animation with interesting stories that appeal to a lot of people by going it alone all the time.
In writing this column, I hope to address this, and try to bridge the gap between the erotic writer and the 3DX artist.  In opening the door to more collaboration, 3DX will be able to not only break out of its niche state, but become a legitimate form of erotica for the porn-viewing audience, by expanding the material into a quality mix of scenarios and interesting stories.  I will also look to utilize my own experiences through working on projects such as Hibbli's and JimJim's to give a better sense of what makes things work in writer-artist collaborations.  There is definitely a lot of ground to cover, and I hope to make the best of everyone's time in the hopes we learn something out of it and do better overall.
When miro launched Girlfriends 4 Ever last year, he made a bold statement: "3DX: A new world of erotica." It's about time we explore it, together.