And we're back with another review of Erogenesis' Disco Dragon! We'll be taking a look at part 3 this time around. And man, this one was fun!
We pick up with one already crazy orgy, that's about to become an epic fuck fest. Basically, Lali has decided to get all her friends (and of course herself) fucked tonight. But her main objective is to get Christina (her nerdy blonde friend) to fuck a DJ. And in-so-doing, she just happens to get all friends (and her sister) in on the action too.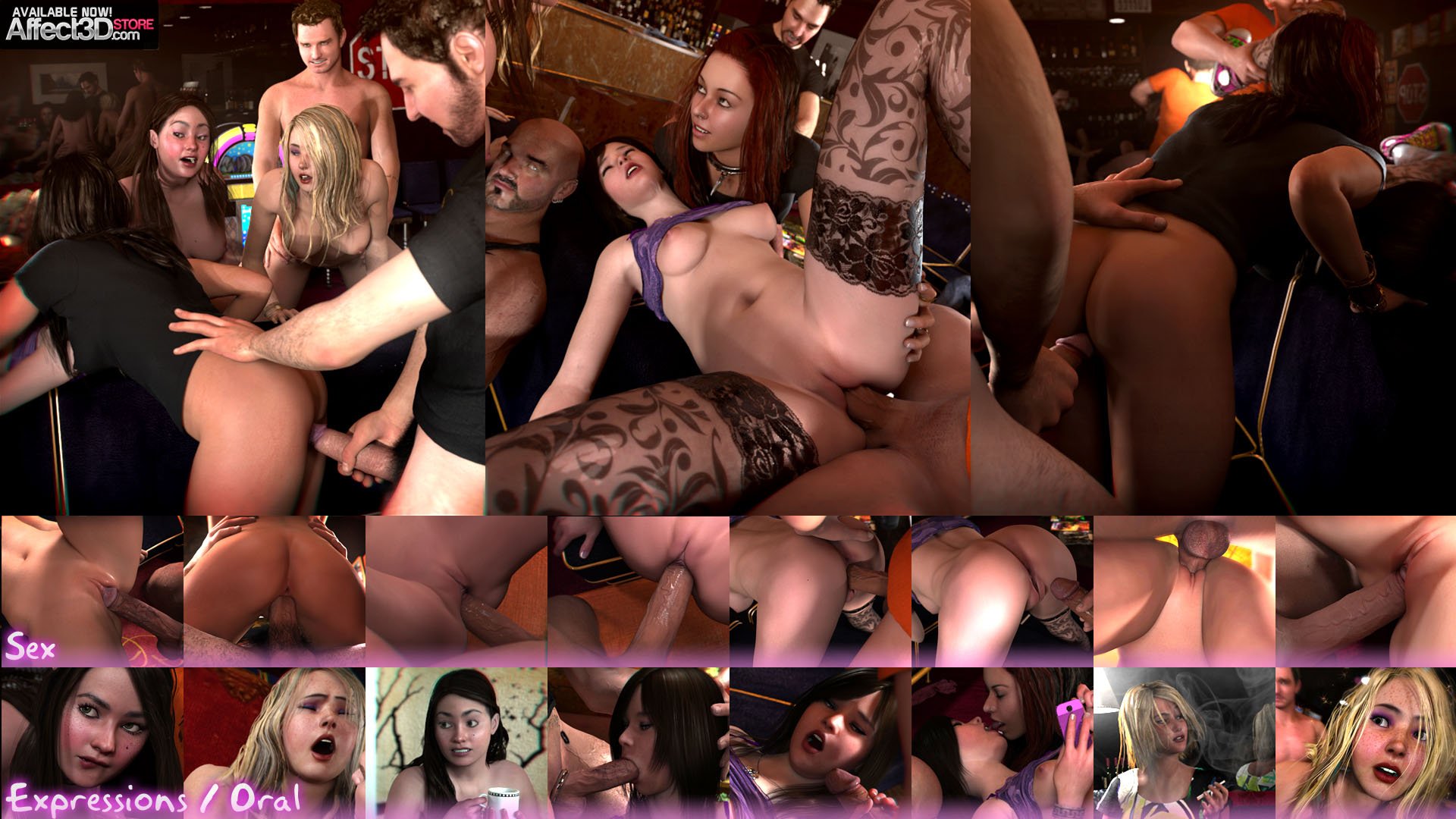 Whilst AJ and Roxx are having fun on the couch in VP room, Lali joins Epoch and Rachel who have just arrived. It doesn't take long to get them into some serious foreplay. It's at this point that two other guys join the party – part of DJ Pendejo's team. Now it so happens that Christina's fav DJ is said Pendejo! So, the most logical course of action is of course for the minxy ring leader to fuck them in order for Pendejo to stay.
After being skewered by said Pendejo's staff, Lali gets Raych to the next base with Epoch who turns out to be quite the skilful fucker himself. To make a rather crazy story short, the orgy is joined by Pendejo and a few of his friends, along with the Disco Dragon's tech guy Julio. Christina also returns at this point. As the fuck fest intensifies on the couches with now… eight? people involved, Julio, Christina, and Pendejo get down with one hell of a bong behind them. Each of the guys is intent on loosening up Christina.
Basically, Lali, Raych and Laila all get swapped around between the guys on the couches, whilst Lali tries to keep an eye on what's going on with Pendejo and Julio. The mood and fucking intensify throughout until Jenne (another DJ) makes his entrance. He too becomes intent on seducing the naïve blond nerd. Guess we'll have to wait for part 4 to see what happens!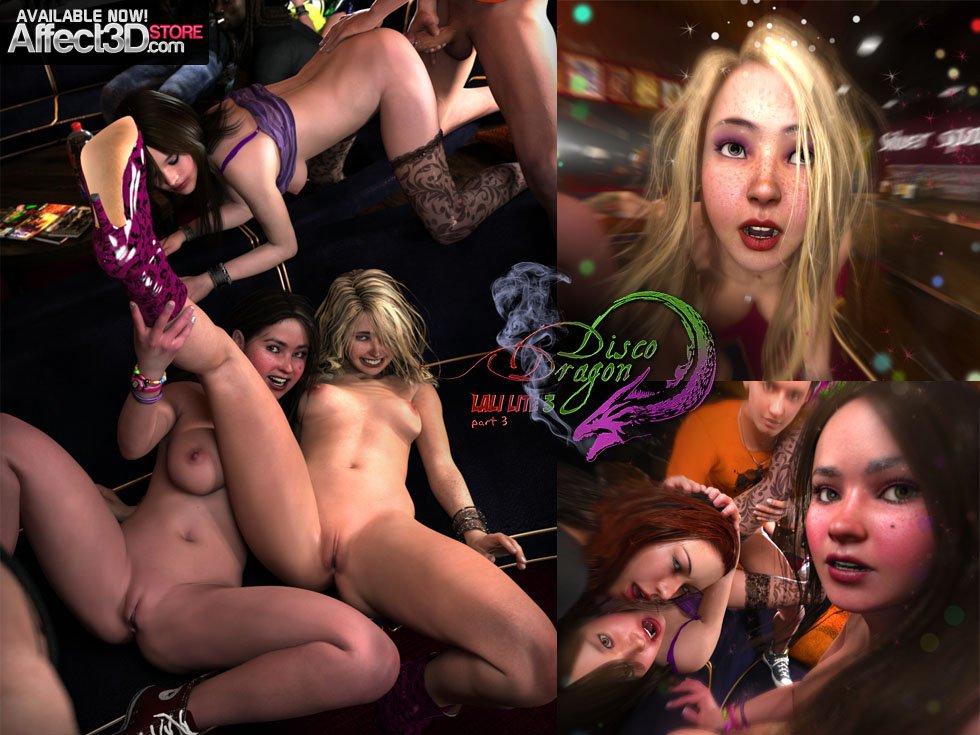 My Take
In my opinion, any good story has a rhythm to it. And in this case, it's basically oozing out of the pages. Erogenesis really builds the whole comic round an intensifying cadence. Indeed, as things get more and more out of hand in the VIP room, and the beat downstairs gets louder and louder, we the readers feel drawn into the madness. It's as if we're on some kind of wild ride. I really love how the artist gets us engaged in this way. You can almost smell the weed and spilled drinks, coupled with hot bodies and… well sex.
As each new character arrives, the dynamic grows stronger. I mean we get the feeling we're drawing to a peak of some sort. Erogenesis also intensifies this feeling with his storyboarding. Each frame is added in quick succession and the horizontal format gives a real cinematic feel.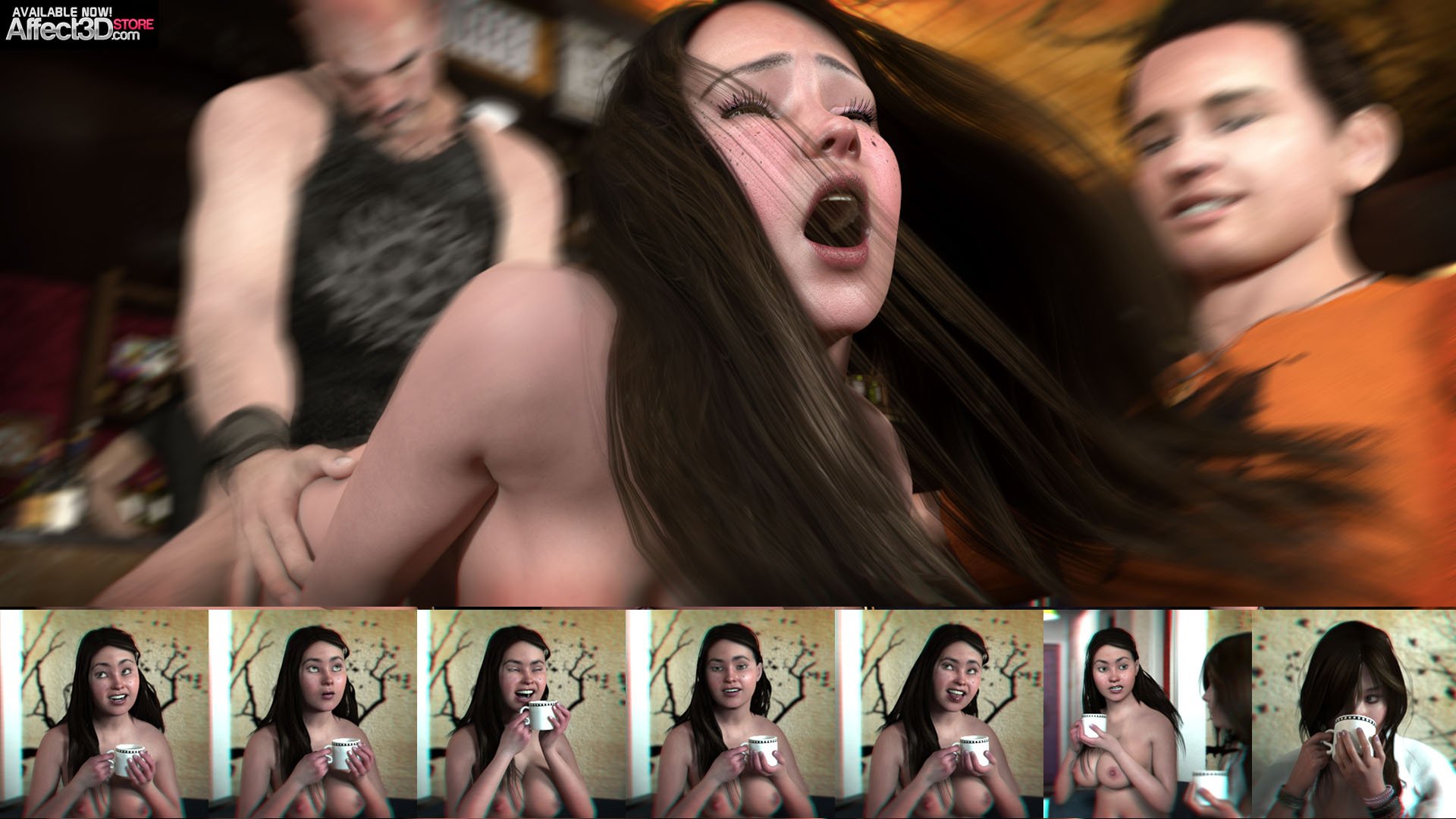 Again… Lali
This little minx really is at the center of everything. We all know that kind of person. The kind that can really get everyone to connect with ease. And in that sense, is really the life of the party. Dunno if I've ever known something quite this epic, but I can definitely remember some house parties which basically wouldn't have 1. existed and 2. been any sort of fun without one key person.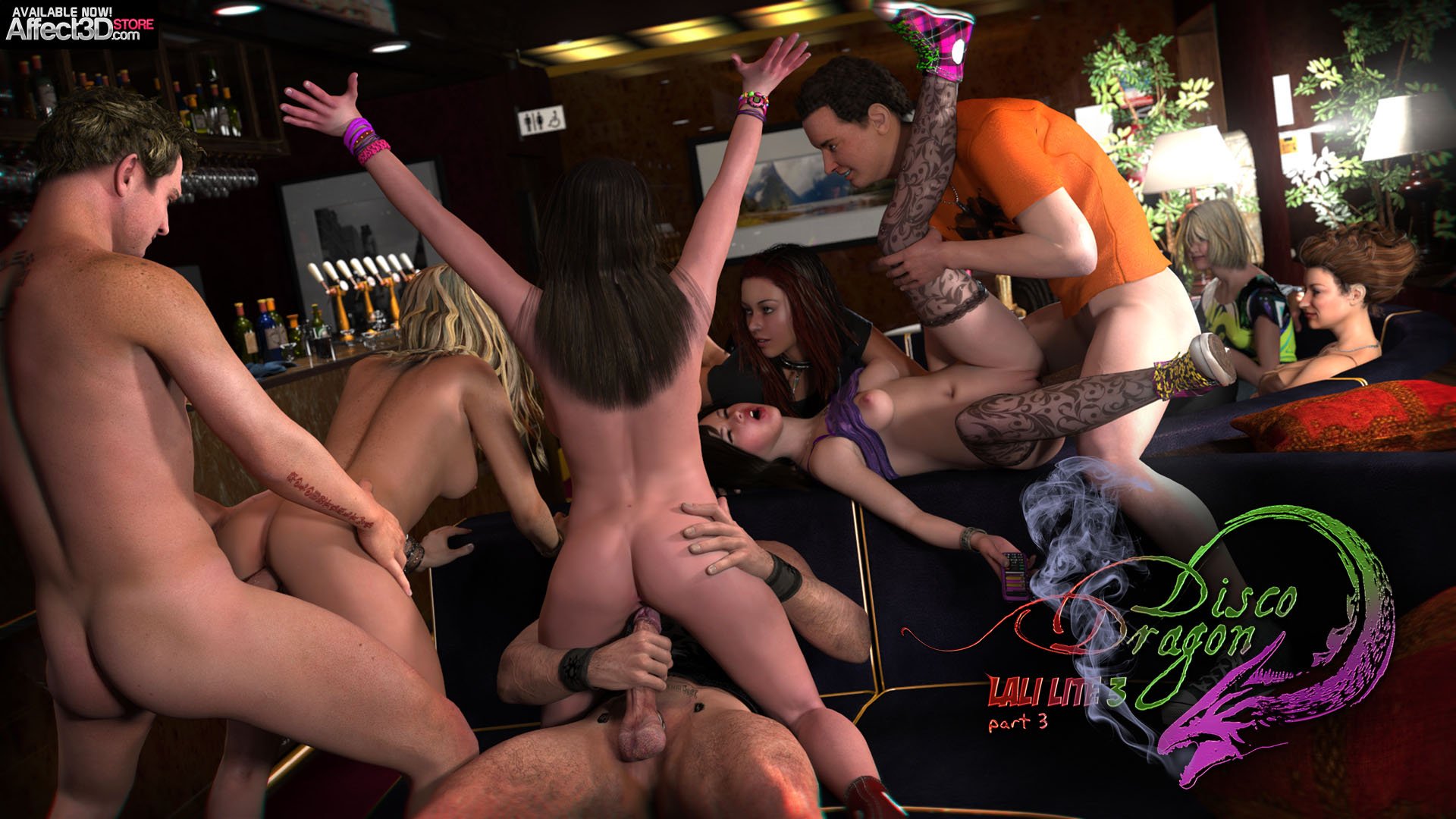 Whether you're more of a quiet/introvert character or an extrovert party-goer, this series so relatable. Each girl has her own persona, her own quirks we can relate to!
How bout you? How you, enjoying this unique series? If you haven't started reading along with us on this series, you can get started with part 1 for FREE here. Or you can just grab part 3 using the link below. If you read the free intro and want to get into this series, though, you should really grab the 1-4 bundle since it saves you a bit. Enjoy!