When it comes to video game porn there is anything but a shortage of it. From Metroid, Resident Evil, The Witcher and everything in between there is something for everyone. While the pages are endless there begs one question – where are all the men?
Lack of Males in Video Game Porn
Pull up Pornhub and search for the first video game that comes to mind. You'll see pages and pages of some of your favorite women. However, the more you look, the more you realize you aren't seeing any male characters. If you do, they're completely secondary. While it may not catch your attention at first, it's puzzling to see the lack of male representation from a respected franchise. Video games known for their male protagonists are often missing in action in 3DX. Even some of the most popular characters are overlooked while their female counterpart(s) take center stage. There is definitely a shortage of male characters in video game porn, and that could mean a number of things. The male characters aren't that interesting, they can't translate well in video game porn or the female characters may have more to offer.
Women Taking Center Stage
While this isn't always the case there are a few video games that come to mind when it comes to women being the main focus in video game porn. One of the biggest examples would be Street Fighter. It is a video game where the men almost overshadow the women (with a few exceptions). But the spotlight is nowhere to be found on them when it comes to porn.
Street Fighter is one of those games where their characters are iconic. Some people may not know their names but they're familiar with how they look. Ryu, Chun-Li, Ken, M. Bison among others are fan favorites among the franchise but only the female characters are seen in 3DX. While looking up Street Fighter 3DX there are many compilation videos with some of your favorite beauties. Chun-Li, Cammy, Juri, R. Mika and Laura are seen more than the rest. From anal to reverse cowgirl, tit fucks and plenty of oral – the women of Street Fighter know how to get down and dirty. The videos where a male is present you can't see them. The focus is on the women and/or their tits and ass bouncing in unison with every thrust of a thick cock.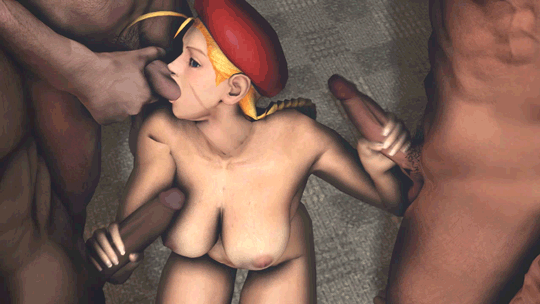 Cammy (Street Fighter)
To give another example, Final Fantasy is one of the most popular RPG games to date. Some of the most well known characters including Cloud, Sephiroth, Vincent and Tidus are fan favorites across the board. While they're still favorites in their respected games, Yuna, Tifa, Lightning and Lulu are the ones that everyone is into when it comes to porn. Tifa reigns supreme in video game porn. From the online sex games to the endless videos of her sucking cock, being on all fours or fooling around with other female characters.
With the lack of males in Final Fantasy porn I always thought if anyone at least Tidus would show up somewhere. The dynamic between him and Yuna is hard to ignore and it would translate well in video game porn. Just like Street Fighter, any videos that include a male the only thing you see is from the waist down. And often times you see a lot of girl-on-girl action.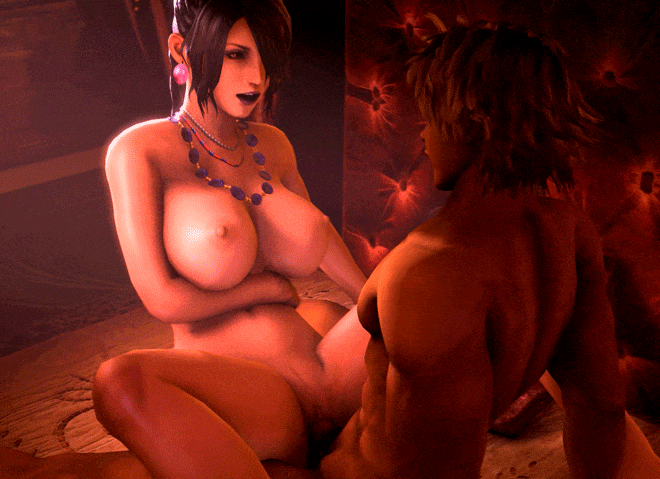 Lulu (Final Fantasy)
Exception To The Rule
Not all video games exclude male characters in video game porn. There are some exceptions floating around like Resident Evil. That series has always had a mixture of strong male and female characters. You have memorable people like Chris and Claire Redfield, Jill Valentine, Leon Kennedy, Rebecca Chambers and Sheva Alomar. Now when you look up Resident Evil video game porn, you do see both male and female characters. You see them more so than Final Fantasy and Street Fighter. However, the males are secondary in comparison to their female counterparts.
Why Aren't There More Males?
Looking through video game porn, it made me wonder why males weren't nearly as popular as opposed to the women. One may think it's a matter of who is creating the material. However, there are women who create 3DX porn and their main subject is still a woman. Whether it's girl-on-girl, boy-girl or even dickgirls, men aren't the focus. There is something about the female form that can't be denied.
Maybe the lack of male representation could simply be that they're just not fun to look at. In a lot of video game porn males tend to fit the same bill. They are ripped and utterly attractive – which isn't bad. But sometimes it doesn't go past that. It can get monotonous, and no one really wants that. Another idea is maybe there is just more you can do with women. Their body type, their genitalia, the size of their tits and ass, the thickness of their thighs, all of these can change a lot. Maybe it's none of those things and women are just more fun to create than men.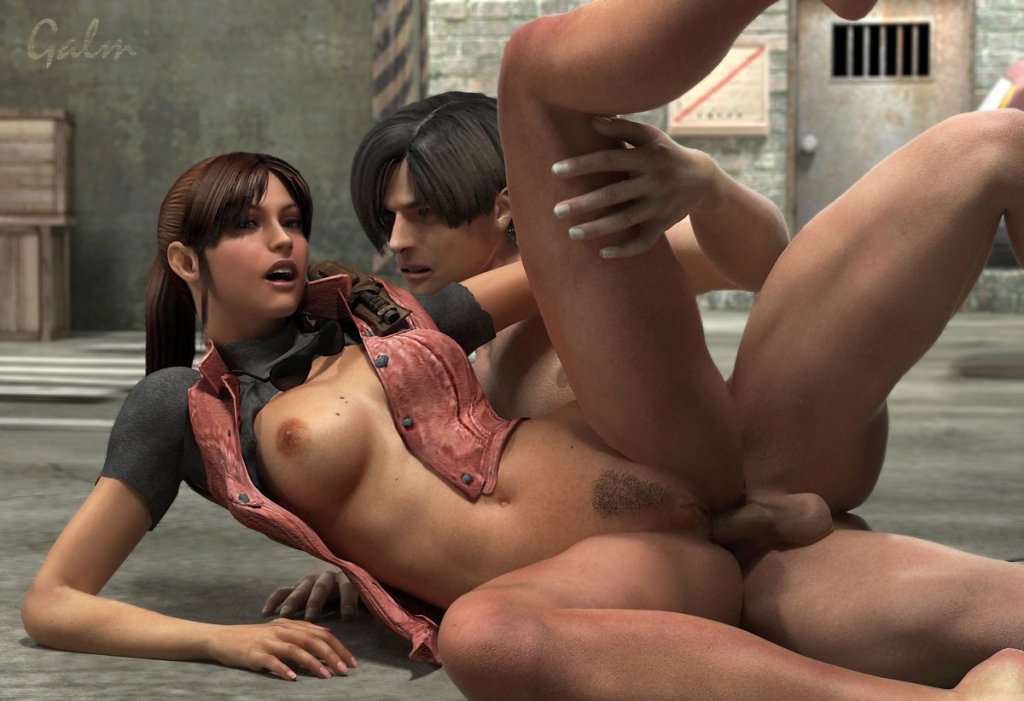 Claire Redfield & Leon Kennedy
Men In The Background
There are a few male characters that come to mind when thinking about why they're not as inclusive in video game porn. Cloud Strife, Vincent Valentine, Ryu and Leon Kennedy are popular in the games that they represent but there's something a little lackluster about them.
Cloud Strife and Vincent Valentine are surprisingly very similar when it comes to their personality. They both hide behind a tough and sometimes cold persona when in reality they care about the suffering going on around them as well as those who are fighting with them. Leon Kennedy from Resident Evil and Ryu from Street Fighter are also male characters that are tough but later on reveal that they're actually pretty friendly – and in regards to Leon, a little too friendly with some of the women he encounters.
Four different characters from various video games and they're all similar when it comes to their personality. If male characters had a more well-rounded personality I feel they would be in video game porn more often.
Women in 3DX are displayed in a multitude of ways from their personality traits to how they act in game. Sometimes certain fans portray them in a specific way, based on personal preference. Male characters in gaming and 3DX alike tend to be headstrong and dominant or they're just looking to get that sweet release. This isn't to say that this is an issue per say but seeing the same type of character can be a little boring at times.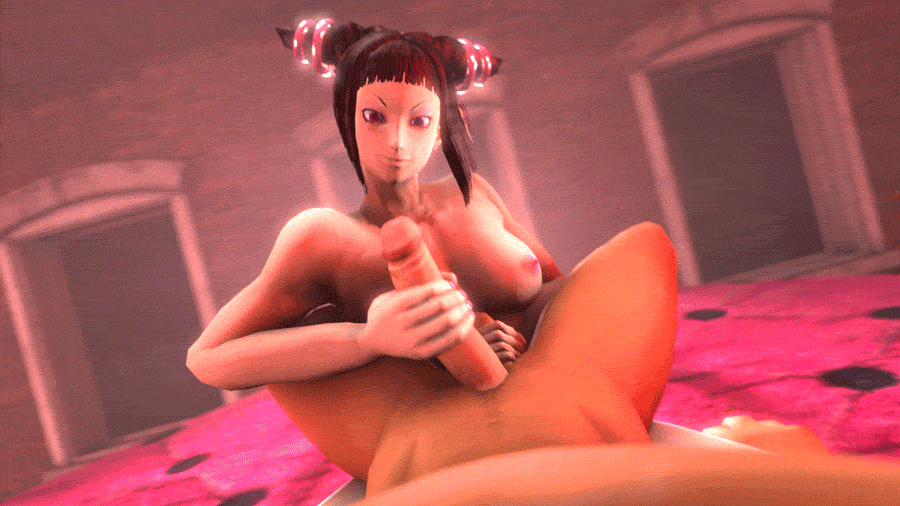 Juri (Street Fighter)
Future Of Male Characters In VG Porn
Video game porn is in abundance and it doesn't look like it will be slowing down anytime soon. There will always be inspiration for porn, simply because of the number of new games that come out every week. While we will be graced with countless videos of our favorite characters stripping their clothing and getting the sexual release we have always wanted to see, male characters aren't the focus at all.
Whether they're the protagonists or the most popular within the game, their female counterparts get more attention. The reasons behind this may always be unknown but until then I guess women really do have more fun.