Video Game Characters Are Now Porn Stars
I imagine people are aware of the consistent pull video game porn is getting. And I don't mean games whose sole purpose is to get laid but GIFs, short animations and full length videos of various game characters doing some rather risqué things to one another. We've all come across it during our late night sessions with Pornhub: Tifa from Final Fantasy, Lara Croft from Tomb Raider, Samus from Metroid. The list goes on and on. The fandom isn't slowing down either. On the contrary, these porn counterparts get just as much attention as the original games themselves. Not that I'm complaining, it's always fun to see things from a different angle.
It goes without saying that I'm a huge fan of video games and 3DX porn. Taking some of my favorite characters and have them go wild with hot sex? Take all my virtual money! Hell, look at the game Overwatch. The GIFs, shorts and videos are in ABUNDANCE. The hype for the game was unreal. When Blizzard was releasing the teasers of the characters 3DX artists wasted no time in creating porn with them. Speaking of which, be sure to check out Shad's essay on Overwatch porn right here on our site! You won't be disappointed.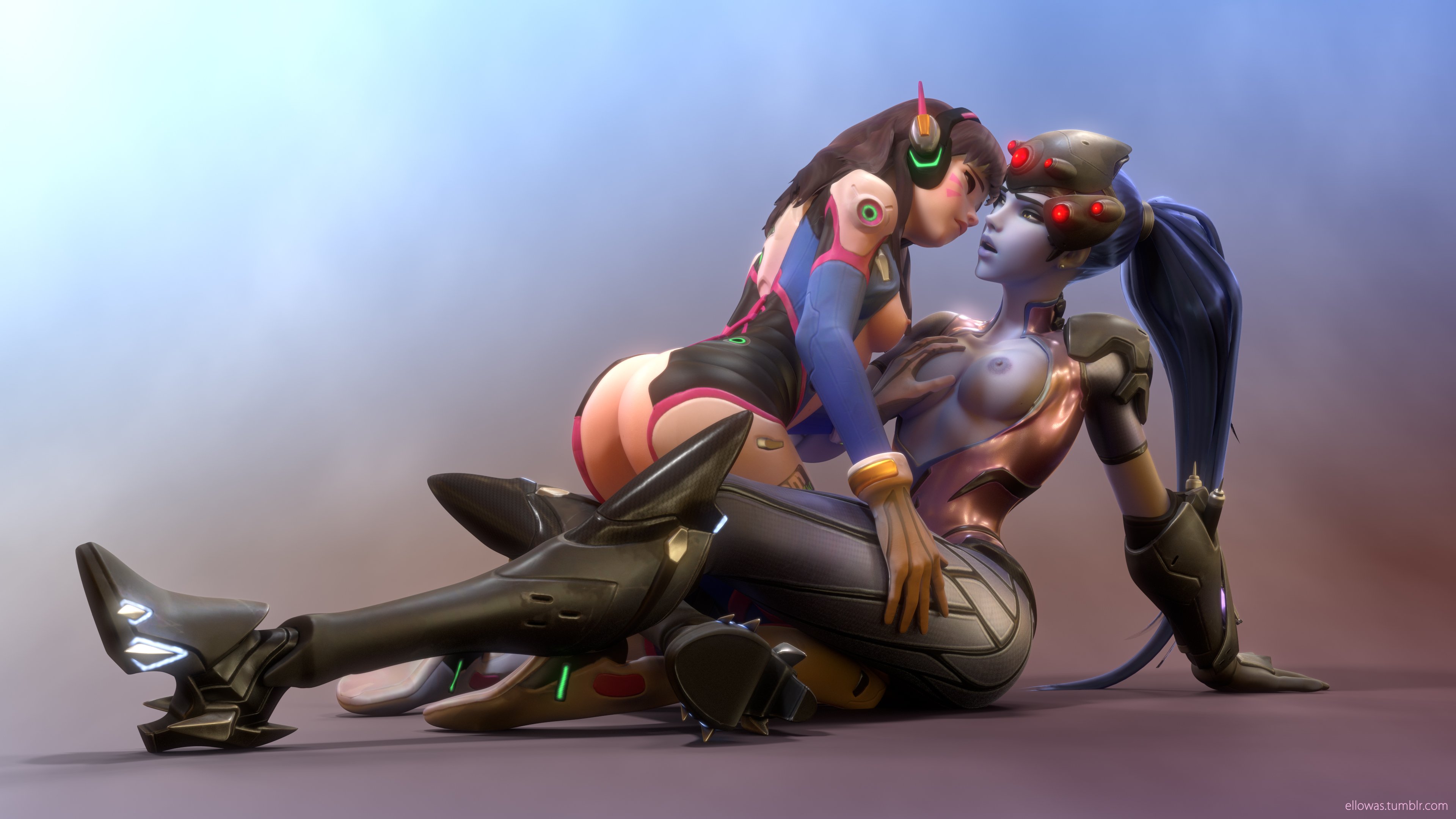 D.Va and Widowmaker from Overwatch
Lack of Video Game Porn Talk
Despite the immense amount of attention Overwatch porn received I questioned one thing. Why isn't video game porn talked about? There is SO much of it online. It is overwhelming actually. There are 3DX artists who dedicate many if not all their projects to this. So why aren't people talking about it? We have seen them: The good, the not so great and even questionable animations or one minute clips. If you are reading this and want to look for yourself, it isn't hard. The internet is overflowing with this stuff. Upon diving in deeper with the subject many 3dx artists came up. Reddoe, ColonelYobo, Pewposterous, Leeterr, Tsoni, DominotheCat among others make stuff regularly. Animations including Harley Quinn, Lara Croft, Samus, Bayonetta, World of Warcraft, Overwatch as mentioned before among many others.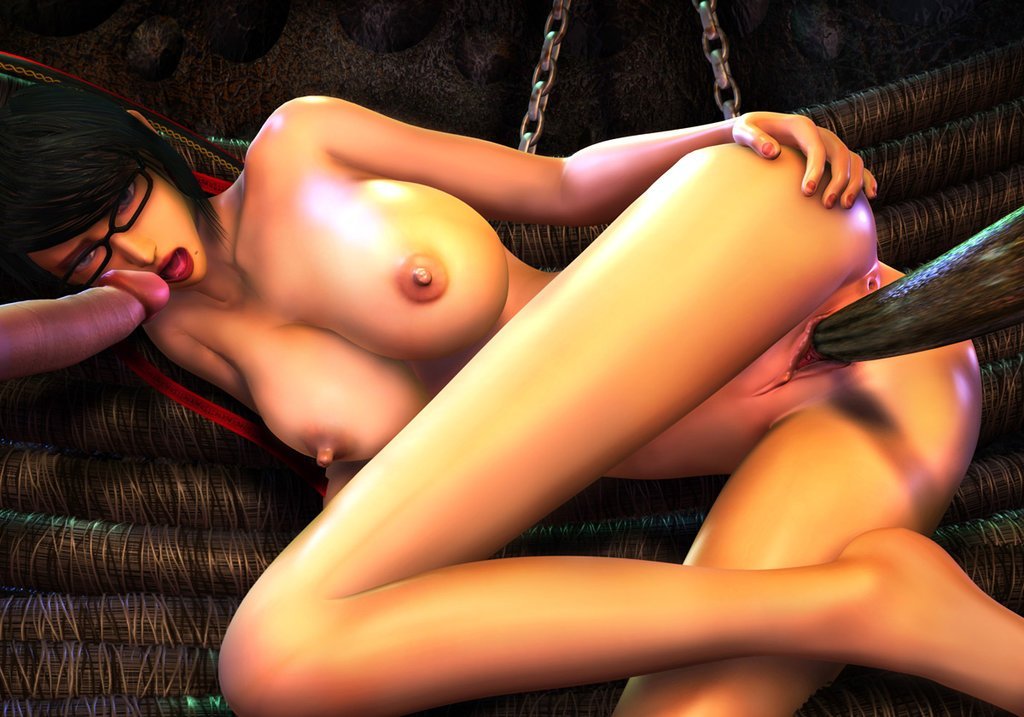 Bayonetta
Fine Lines and Tough Issues
While having such amazing artists to provide video game porn to us all, there is always a catch. Here at Affect3D we have been ignoring the scene for some time. Not because we don't enjoy it but rather it raises the concern of legal implications. Copyright issues to be more specific. We will use Overwatch as an example due to its ongoing popularity. Many different artists have made Overwatch porn using Steam's Source Filmmaker software. By using this software you can take models from any game you wish and the rest is history.
An artist who was hit with copyright infringement went to Reddit and said that creators who used assets from the game is not entirely true. He went on to say that
"The models used in most porn videos have been modified, a lot. For one there is the obvious fact that the models are nude or can be made to be nude. Fun fact Blizzard didn't make that part…often the model makers add a ton of extra little things and all of this isn't done in SFM."
So is it still copyright even though the models were heavily modified? What about the artists who don't make pornographic content but still modify models to their liking? The lines blur and nothing is just black and white. So naming things legal and illegal isn't easy with video game porn.
For Want Of A Community

Back to the lack of discussion about video game porn. We're not short on talent, for there is plenty to go around. Finding content isn't hard. The question was why aren't people talking about it. One theory: People don't want that aspect in the gaming community. We know not everyone is a fan of porn (which is totally okay!), let alone anything pertaining to their favorite video game characters. There is also the possibility of being concerned about children seeing such things; this is something Overwatch director Jeff Kaplan mentioned in a Kotaku interview. Nowadays children are more tech savvy than most adults but they don't need to witness everything. They have plenty of time to explore the world of porn if they wish to do so. Whatever the reasoning is for this it will continue to be a mystery.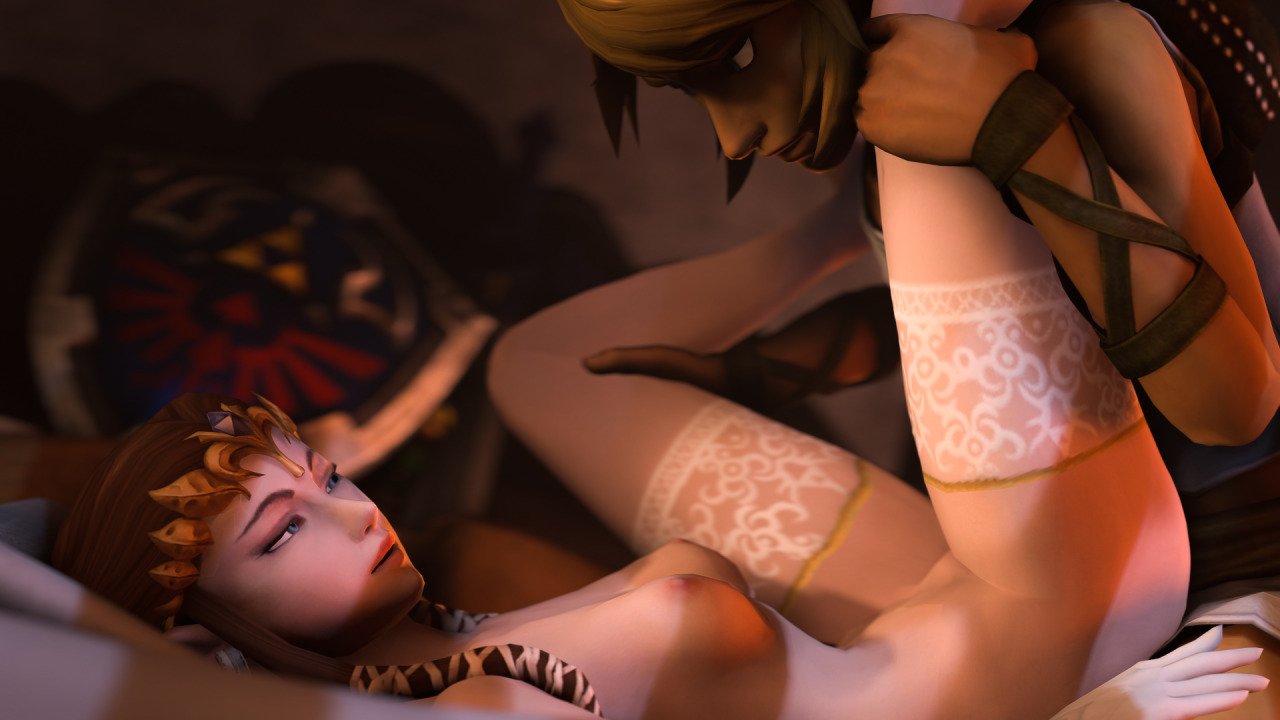 Zelda and Link from The Legend of Zelda
Conclusion
The bottom line is, video game porn isn't going anywhere but the concerns of copyright continue to rise. There is a fine line between original work and stealing assets from someone else. With this being a big issue it could make or beak artists who make video game porn regularly. Despite the online popularity of it, a lot of animations/artists are in murky waters. Advice? It's best to tread lightly.
*Patreons for the artists mentioned in this column:
ColonelYobol, Pewposterous, Tsoni, DominotheCat
*Images used for featured image:
Tifa, Samus, Harley Quinn , Lara Croft
*All other images in column have source links under them.