One year after 'Girlfriends 4 Ever,' how far has 3DX come and how far will it go?
Two girls met last summer for a night of passion – and their anatomically implausible coupling could prove to be a seminal moment in the history of "3DX," a freshly minted catch-all term for computer-generated erotica.
Unlike most CGI porn characters, Tara and Sayako, the stars of "Girlfriends 4 Ever," get the Hollywood treatment (NSFW trailer). Tara is svelte and feminine with long, bleached blonde hair and perfect curves. Her lover Sayako is vaguely Eurasian, sporting short hair in a jet-black bob with a rebellious streak of purple, and breasts that appear to be larger than her head. Oh, and Sayako packs a 15-inch penis that, when at full attention, is longer and thicker than her forearm.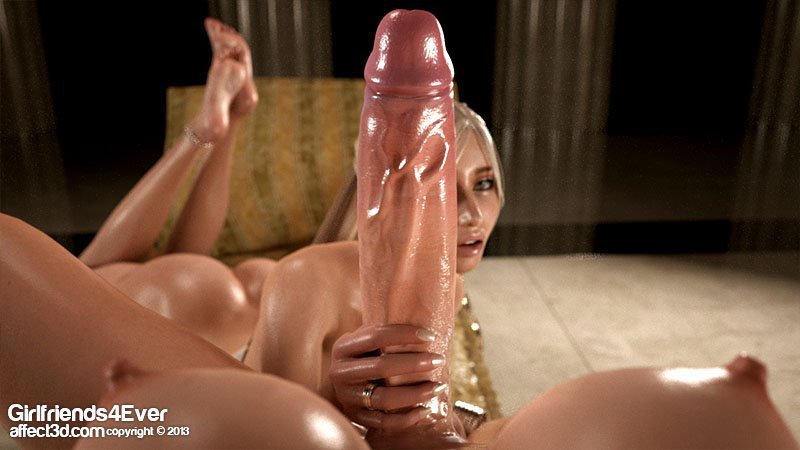 Thus equipped and rendered in pixel-popping detail, complete with distinct female voiceovers, these two CGI lovebirds engage in nearly 30 minutes of glossy, gorgeously animated sex. From multiple camera angles, as unseen light sources bounce brightly off every reflective surface, including the girls' flawless skin, the viewer is treated to acts of inconceivable penetration in every conceivable orifice by the aforementioned 15-incher. Clearly, fantasy comes before physics in "Girlfriends," but the response has been overwhelmingly positive.
"Never," as in "never before," seems to be the overriding theme. "I have never seen anything that was this detailed or realistic," said Mark Kernes, senior editor at Adult Video News, the Chatsworth, Ca.-based trade journal that covers the adult video industry and is better known by its acronym, AVN. "I'm very impressed by the skill of the animation, it's really excellent."
"I have never paid for porn in my life, but for G4E it's worth it," one buyer wrote in a gushing response to an unscientific customer survey conducted by Affect3D. "This is revolutionary! Take my money!"
Another buyer's comment may arouse the interest of mainstream adult producers: "This has become my go-to masturbation place. I get the shivers when I think about it, when I think about them. It's all completely unbelievable and you don't even understand."
Released July 21, 2013, "Girlfriends" helped put Affect3D on the porn map, quadrupling site traffic in the lead-up to its launch. It was an arousing success financially as well, according to Miro, the Australian 3DX enthusiast who founded Affect3D.
While the puns come quickly and easily, the final version of "Girlfriends" took 12 months of painstaking experimentation and development, all done by Miro while he was working full-time as a programmer and web developer in a non-adult, corporate setting. "I spent every minute working on this, I didn't have any free time," he said. "But I don't really consider this work, I have so much fun doing this."
Buoyed by the commercial success of "Girlfriends" – the first few waves of sales generated about the same amount he was making annually – Miro quit his regular job in August 2013, formed a corporation, brought onboard a full-time partner to help manage the Affect3D site, and never looked back.
After the launch of "Girlfriends," Affect3D launched its own e-commerce store, selling both in-house content and content produced by independent contributors. It's the beginning of what Miro hopes will be a wave of high-quality, diverse 3DX content.
Having committed to his new gig, Miro views himself as an advocate for and producer of 3DX, and sees parallels between this barely recognized genre of CGI porn and the now-massive video game industry. "It's a grassroots movement the way I see it," Miro said. "Twenty years ago the video game industry started from nothing, now it's making billions of dollars, the major titles are like major [Hollywood] movies."
A unique entry in two growing genres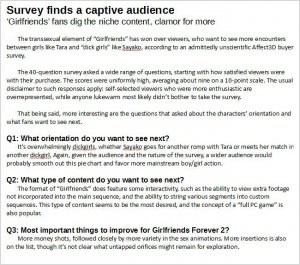 Until "Girlfriends," the 3DX genre consisted mostly of static images, many of which were impressively rendered, but even the most sophisticated image or set of images represents only a fraction of an animated video. "Girlfriends," which runs at 24 frames per second, consists of more than 40,000 rendered frames.
Unlike the multi-billion dollar adult film industry – its economics are notoriously hard to pin down, but revenue estimates in the media range from $4.3 to $13 billion – 3DX has no major studio support and is created by pockets of independent enthusiasts.
While the Japanese are probably the biggest purveyors of animated porn, Miro wanted his first major title to appeal to Western audiences. While the visual design of Tara and Sayako have obvious Japanese influences, they are voiced by Americans and the sex scenes studiously avoid the more extreme elements of Japanese hentai, such as penetration by flailing tentacle monsters, violence, rape, and suspiciously youthful, innocent-looking characters.
The "dickgirl" or futanari aspect of "Girlfriends" is a niche within a niche, said Kernes, the AVN editor. "There's definitely a group that loves transsexual porn, but that's a niche in the adult industry. Animation and anime also remains a niche market, and as good as this stuff is, it's still going to be a niche market."
But "Girlfriends" is essentially a cross-genre entry, covering both animated and transgender porn, both of which are growing in popularity (see Q1 and Q2). While a sex scene between a transgendered woman (Sayako would technically be a hermaphrodite) and a genetic woman might seem exotic, even fringe, there are now easily accessible counterparts in the live-action adult video industry. The best example is probably
a subscription-based website called TS Pussy Hunters, a title that leaves little to be explained.
On the site, a variety of transgendered women have sex with genetic women in plot-driven scenes that range from mildly believable (a college freshman discovers her roommate is a TS girl, giggly friskiness ensues) – to mostly laughable (two intergalactic alien females, one packing, the other not, are sufficiently aroused by their analysis of Earthling porn to copulate aboard their spaceship).
Even though TS Pussy Hunters is part of Kink.com, a relatively new family of porn sites that unabashedly promote non-mainstream fetish genres, its very existence is a sign that tastes are changing along with the times, said Peter Acworth, Kink's envelope-pushing CEO. "I think the less common fetishes are less taboo today as compared to 15 or even five years ago," Acworth wrote in an "Ask Me Anything" Reddit thread last year. "The Internet has really opened up expression and now it's pretty clear that people's sexuality are far more diverse than had previously been thought."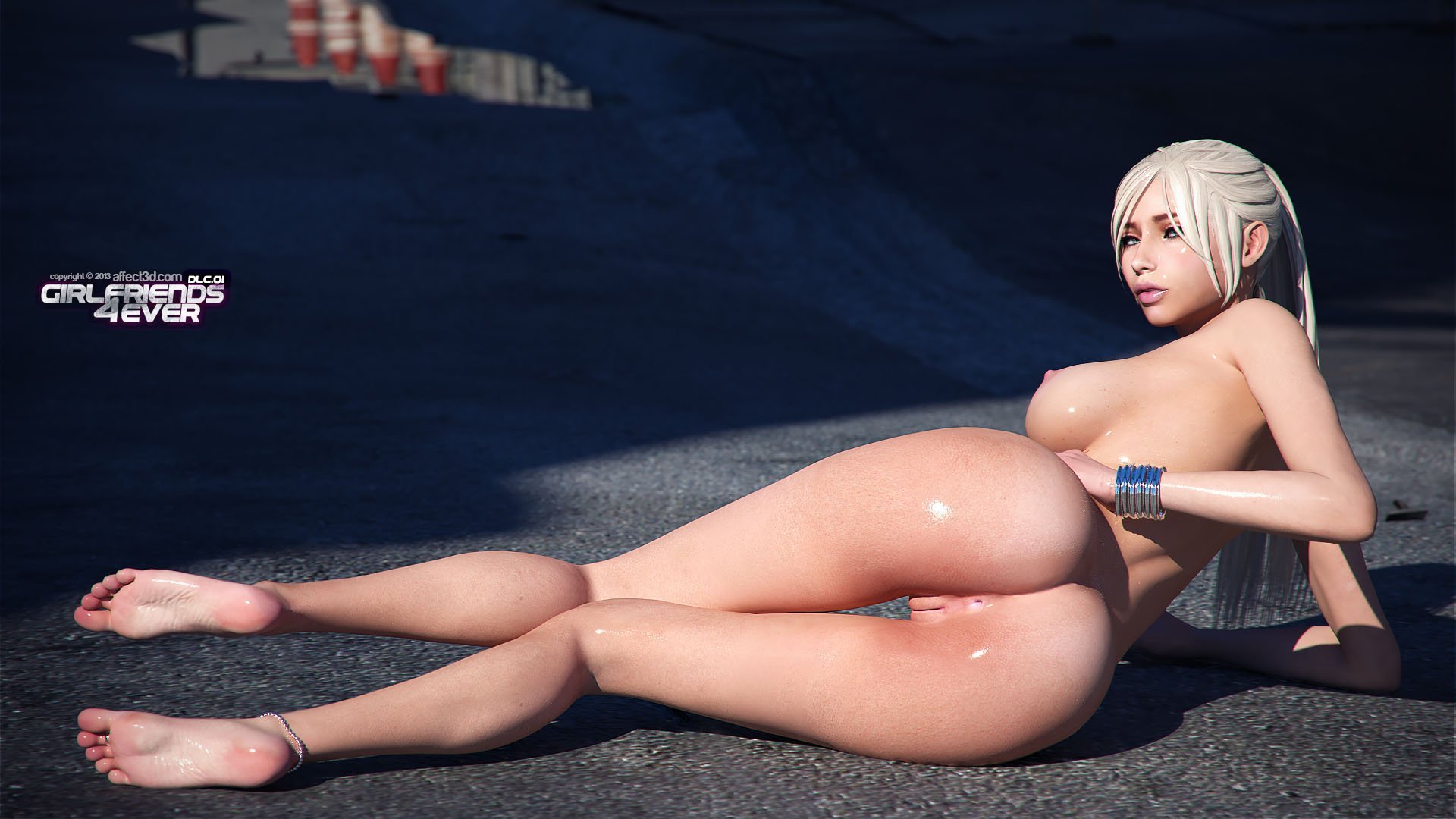 Quality: An ambitious vision
Affect3D conducted an unscientific survey of "Girlfriends" buyers after its release, and several data points appear in the sidebar to this article. The responses were overwhelmingly positive, and most of the praise centered on the quality of the animation and the detailed characters ( Q3).
The critical feedback from "Girlfriends" buyers revolves around the lack of scene variety, a handful of awkward animations, and finally a litany of subjective complaints about the anatomical proportions of a certain character.

While Miro's technical wizardry hides much of the inevitable shortcomings that accompany one-man operations, they are occasionally revealed in several repetitive animations (one thrust looks suspiciously like the last), wildly inconsistent lip synching, and amateur voice talent hampered by a self-serious script.
While both actresses record a veritable symphony of different moans, groans, grunts, and other more fleshly noises, the actress voicing Tara gets numerous lines of scripted narration. She floats between amusement and indifference, and her tone is often tinged with slight embarrassment. As Tara is being pounded relentlessly, she solemnly delivers lines like "I couldn't believe this sexy, hot girl was inside of me, fucking me" and "now I wanted her hot, thick streams of cum all over me."
Miro has taken the criticism in stride with a workmanlike air of detachment. "The emphasis is on quality and production values," he said. "We can take it a step at a time, since there isn't much competition out there right now." As the available hardware and software becomes more advanced, it will be important to continually adapt to the new changes and leverage them in production, he said.
Miro cited Hollywood's VFX houses and the video game industry as case studies in workflow and processes. "We can take notes," he said.
Future will be shaped by team effort and 'salesmanship'
Miro believes that expanding his team, improving his techniques, and streamlining his workflow will result in a faster stream of titles. He also has a concentrated market thanks to steady traffic to Affect3D and the community of enthusiasts that have begun to gather regularly on its forums.
"As you can imagine, there's tons and tons of work that goes into a title like this, from creating the characters to the clothes and environment," he said. "What it will take to get this down to a reasonable level is a structure similar to what you have in the games industry, where you have teams of people who specialize in their specific fields."
But the business side of the equation will be just as important, Kernes said. "The material is really nice, and I think ["Girlfriends"] can find a wider audience," he said. "But the market is going to be what determines the long-term success, and that's going to take press releases and advertising. It's going to take a certain amount of salesmanship."
Will 3DX be embraced by mainstream porn viewers?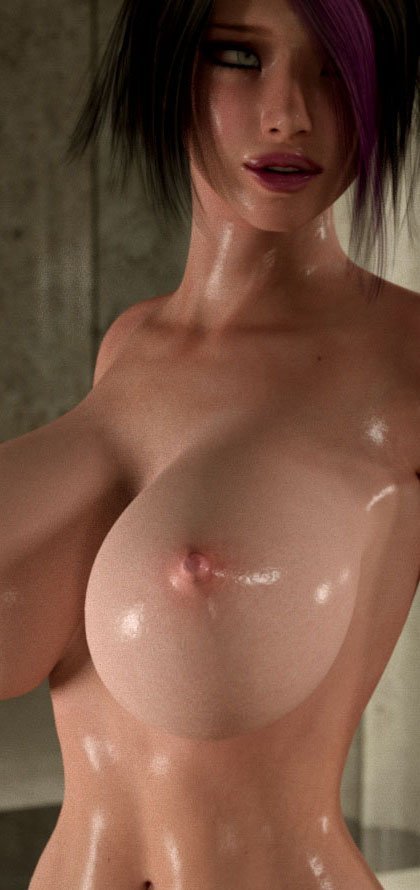 One day, Miro hopes to see 3DX titles side-by-side with mainstream adult films on the proverbial store shelf. As a genre, it won't supplant live action porn, but it will be a "huge component to porn of the future," he said.
"I look at it like movies, you've got live-action movies with real actors, and you have animation which is a genre. It has its own advantages and the storylines can be more imaginative, but it's not going to replace live action."
The obvious advantage is that 3DX will always avoid the overhead that a big-budget adult film will have: sets, costumes, make-up, lighting, logistics, insurance and liabilities, talent, equipment, and so forth. A well-coordinated team of specialists will be able to efficiently churn out "Girlfriends"-quality or better content on a far lower budget than a live-action counterpart, Kernes agreed. But again, even the best process and product won't sell itself, he said.
For his part, Miro is focused first on the product, which he sees evolving in favor of more interaction, more character development, and more plot. "I love movies, I love games, I love sex and I want to bring all that together, while removing some of that stigma and making it more accessible to the mainstream," he said. "I think we can create a far more comprehensive entertainment experience."