The Witcher is a series of stories written by Andrzej Sapkowski. On October 26, 2007 Polish developer CD Projekt RED released its first video game adaptation of The Witcher universe. Two sequels, Assassins of Kings and Wild Hunt – followed, both meeting with critical acclaim. Gaining a large following in the gaming community, it took no time for The Witcher to become as popular in 3DX.
Fantasy, Witchers and Sex
Anyone familiar with the video games are aware of their popularity. They're games where every decision matters and what you say (or don't say) can have significant consequences. The series takes place in a medieval fantasy world and your character is one of the last of his kind – a witcher. Witchers are monster hunters for hire. The kicker? They possess supernatural powers. While I can go on about the game, sex is the focus today. Even more, the games are known for this, as it is an important part of the story.
Sex in Video Games
Sex tends to be taboo when it comes to video games. Sometimes it backfires as some people view it as unnecessary and even in poor taste. In the case of The Witcher series, sex and nudity are used either as a necessary addition to the plot or to set the placement of its characters, for the most part.
Yennefer of Vengerberg
To give an example, The Witcher 3: Wild Hunt featured sex scenes "constructed from over 16 hours of motion capture data," among other things. There were raised eyebrows with this information. It didn't necessarily mean all 16 hours were about the in-game sex scenes, mind you. But people questioned why there was so much effort put into the sex to begin with.
Consequently, Damien Monheir, the senior game designer, stated as an example in Gamerant that,
"Sex is the quickest way in which to establish the relationship and provide a justification for the player to purse this woman (Yennefer)."
He went on to say that they couldn't just tell you to go find someone you don't know or care about. It wouldn't work. There was no elaboration as to why it wouldn't work. But I feel if there is no real connection between characters, then the player wouldn't want to know more about someone they must seek out.
The Real Ladies Man
Whether or not sex is important to you when it comes to The Witcher, it's hard to deny the sex appeal of Geralt of Rivia.
Geralt is a witcher and the main protagonist in the franchise. He possesses supernatural abilities and is a master swordsman. He's an all-around badass but more importantly he's the man all the ladies want in bed.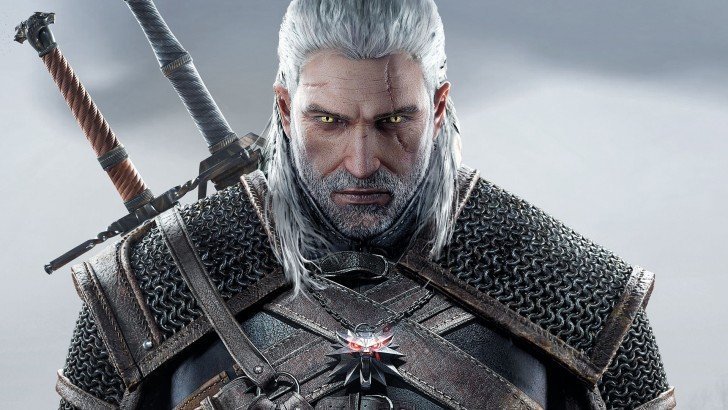 Geralt of Rivia
He isn't your typical angry/rude male protagonist. He has a clear sense of right and wrong, he's kind, has a strong sense of responsibility and a sense of humor. Too often we have someone who is self-loathing and likes to point out they have it worse than you do. So seeing a protagonist who is the complete opposite is a breath of fresh air. Not to mention Geralt is the epitome of what some women (and men) want. He has stunning white hair and mesmerizing cat-like eyes. He's rugged and has a body that can make anyone swoon. He's covered in scars, but it shows that there's nothing that can take him down. The contrast between his outward appearance and his disposition toward others is captivating and makes him desirable.
Geralt's Top Three
Cirilla Fiona Elen Riannon, or Ciri, is the adoptive daughter of Geralt. She's a weapon that has the potential to destroy the very world she inhabits. Her Witcher training alongside magical abilities makes her to be one of the most powerful individuals in the world. Despite the dynamic between Ciri and Geralt in the game, it doesn't stop some fans from shipping the two.
Triss Merigold is a sorceress and a friend of both Geralt and Yennefer. She also took care of Ciri for a while and is like an older sister to her. Triss is also in love with Geralt. She's one of the first people Geralt meets after he's found unconscious in the woods by his fellow witchers. Despite the relationship Geralt and Triss have – in 3DX most of the results of Triss involve Ciri and Yennefer. The videos that do involve a male, you can't see their face. It was a bit of a shock when I couldn't find anything with Triss and Geralt together because Geralt is popular and the relationship between him and Triss would translate fine into 3DX.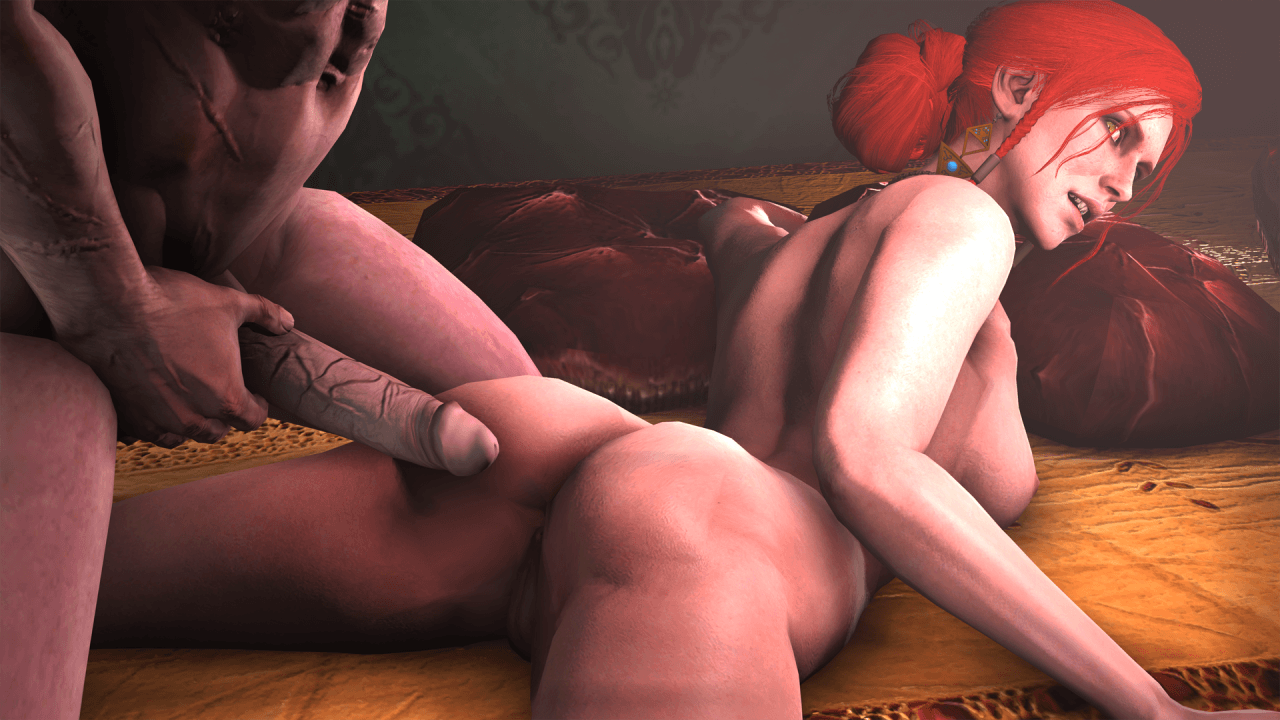 Triss Merigold
Yennefer of Vengerberg is also a sorceress. The dynamic between Geralt and Yennefer is the most interesting of them all. Geralt falls in love with her and wishes a bond between them. However, when Geralt gets amnesia he ends up falling for Triss. There are more videos of her and Geralt than Ciri, who artists pair with Yennefer and Triss.
All the characters mentioned know each other and have different back stories with Geralt as well as one another. It makes for the 3DX that can be more complex and interesting.
Conclusion
Sex scenes in video games have become more of a staple to further character development as well as form an emotional attachment with the character and the player. It's come a long way and isn't as taboo. However, there's still the argument that including sex doesn't add any substance. Whether the latter is true or not, developers are coming up with more ways to incorporate it to develop a more well rounded experience. With games like The Witcher involving more sex, it can translate in 3DX by opening the door to explore the dynamics between characters further or to create something new.
There is a lot of potential to create games that are more relatable to the player. When including character development and building relationships with other characters, sex can come into play. It can help or hurt relationships and therefore has the opportunity to create a different experience in-game. By adding relatable circumstances, it can change how the player views the characters and change their perception of the plot. But that's for another time…
Sources:
https://gamerant.com/witcher-3-sex-romance-details/
http://witcher.wikia.com/wiki/Triss_Merigold
http://witcher.wikia.com/wiki/Yennefer
http://thewitcher.com/en/witcher1
Image Sources: