I really enjoy anything set it space… Mainly because the chances of getting caught doing something naughty are slim to none. Aside from that, I love seeing a sexy woman get fucked by a fat alien cock. Conveniently, there's a title that comes to mind which fits both of those scenarios, and it's Danger Zone by Lord-Kvento. Originally released in 2016, Danger Zone features the incredibly sexy Lieutenant Weaver on an investigative mission that ends in sexual satisfaction.
Strange happenings and radio silence in the genetics lab have prompted a check-in, but Lieutenant Weaver doesn't see it as a serious issue worth her attention. She's no longer a rookie, after all, and it's time she take on serious missions. Her commander, however, doesn't seem to care, and pushes the Lieutenant to see what's going on.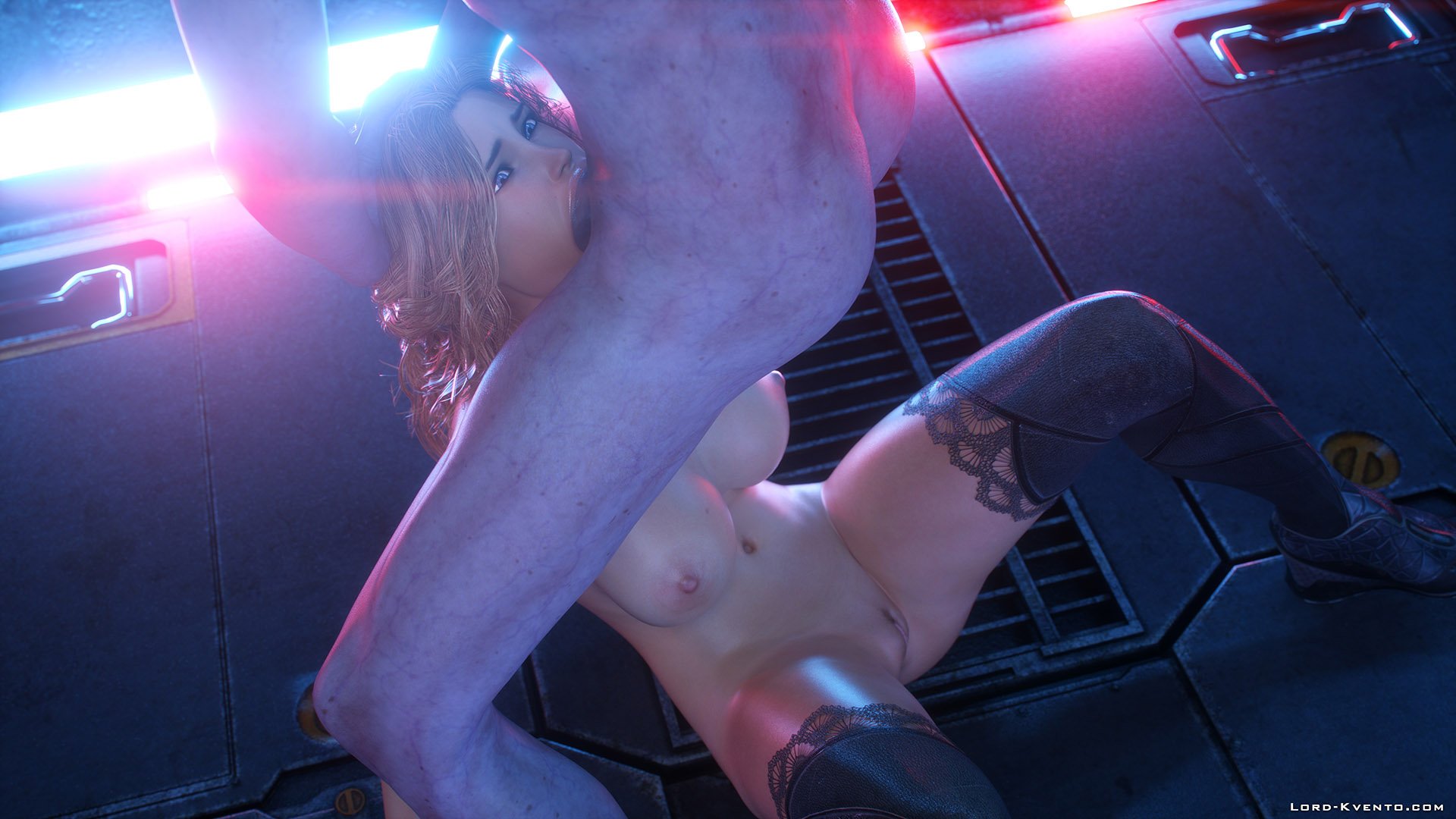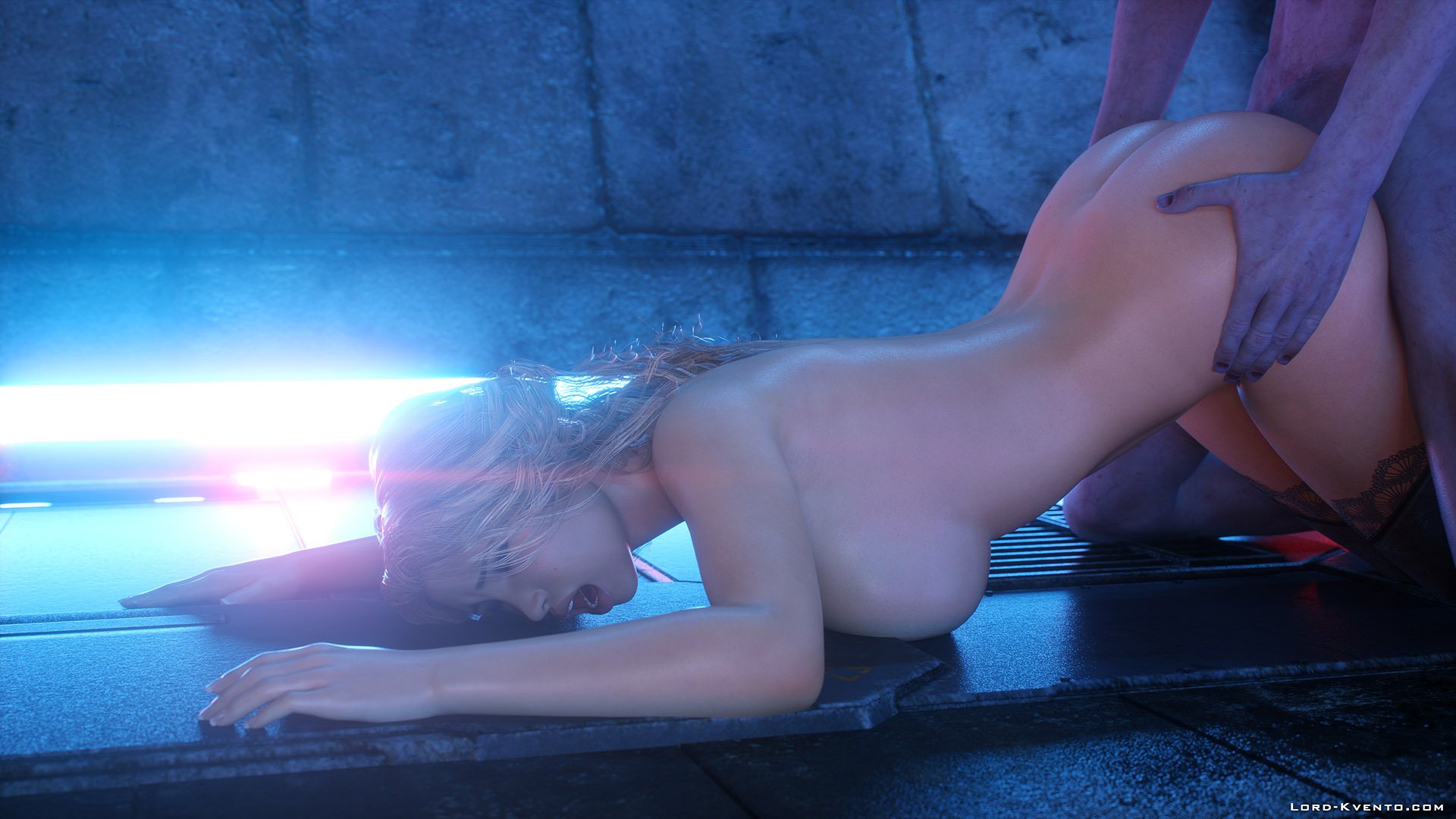 Weaver makes her way to the genetics lab, where she notices right away that something is indeed wrong. Equipment is missing, and no one's around… Well, almost. A humanoid alien stands before her and his eyes are gleaming with lust. Weaver goes to attack but her attempts are futile. The alien disintegrates her clothing and as his cock hardens he slides it between her beautifully plump tits.  At this point Weaver doesn't even resist and wants every bit of this fat alien cock. From taking it in her mouth and ass multiple times to letting herself be fucked doggy style, Weaver lets the alien have it all.
This is easily one of my favorites from Lord-Kvento. What I enjoy the most is how insanely detailed everything is. From the ship and the genetics lab, to the characters, and right down to their hair, everything is a feast for the eyes. The rendering is also phenomenal and overall, the artistry is something I wish to achieve someday myself.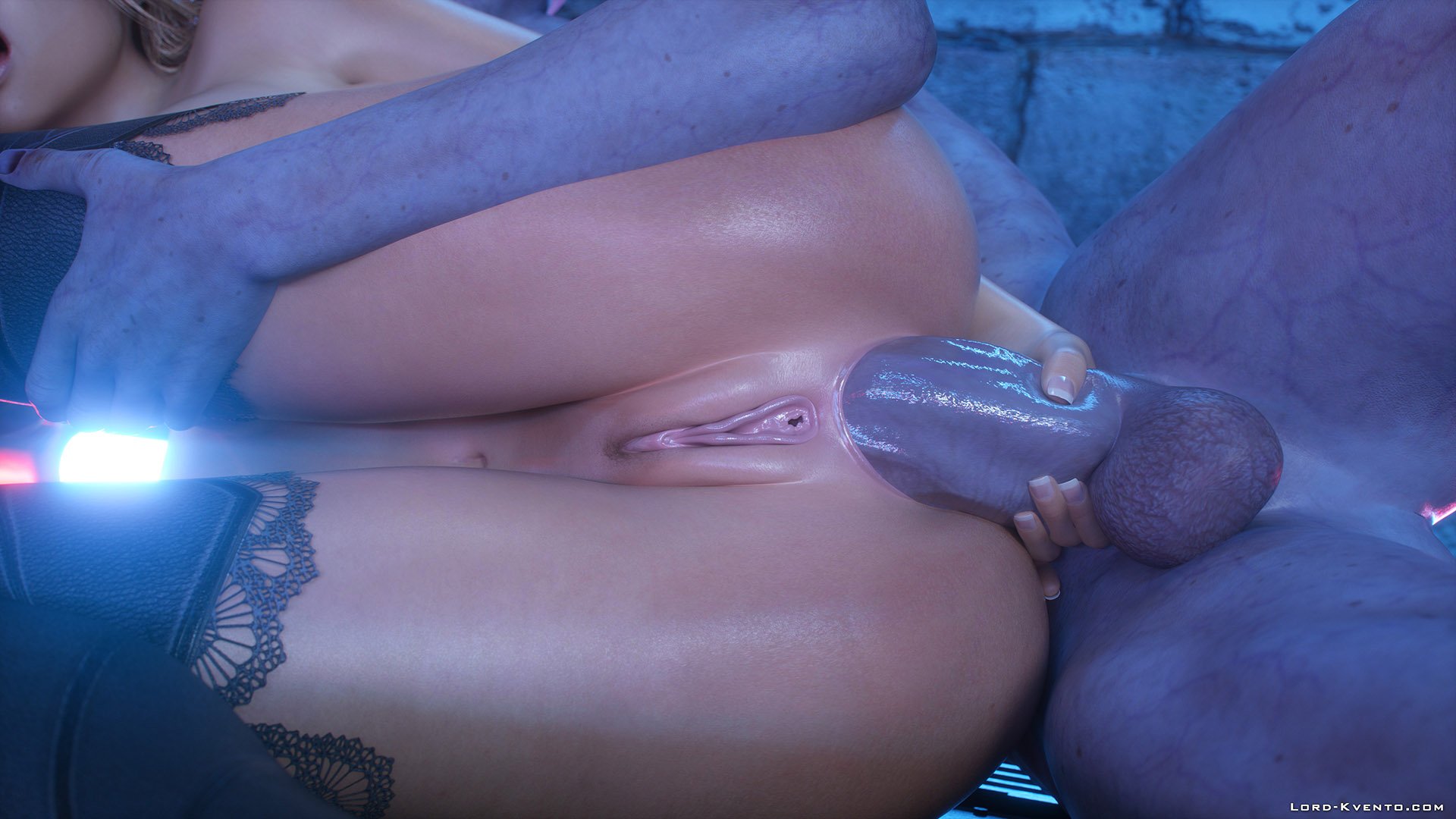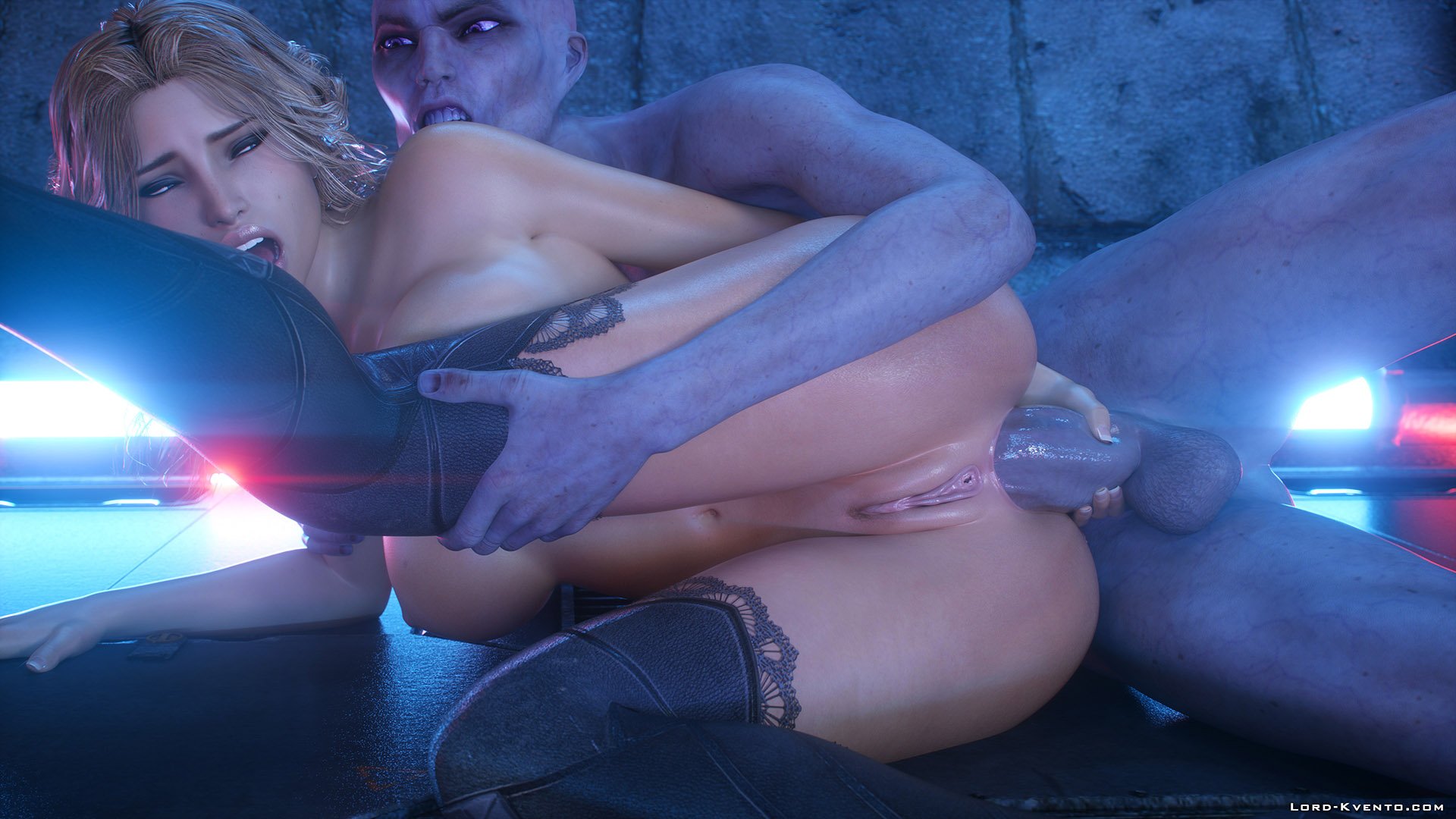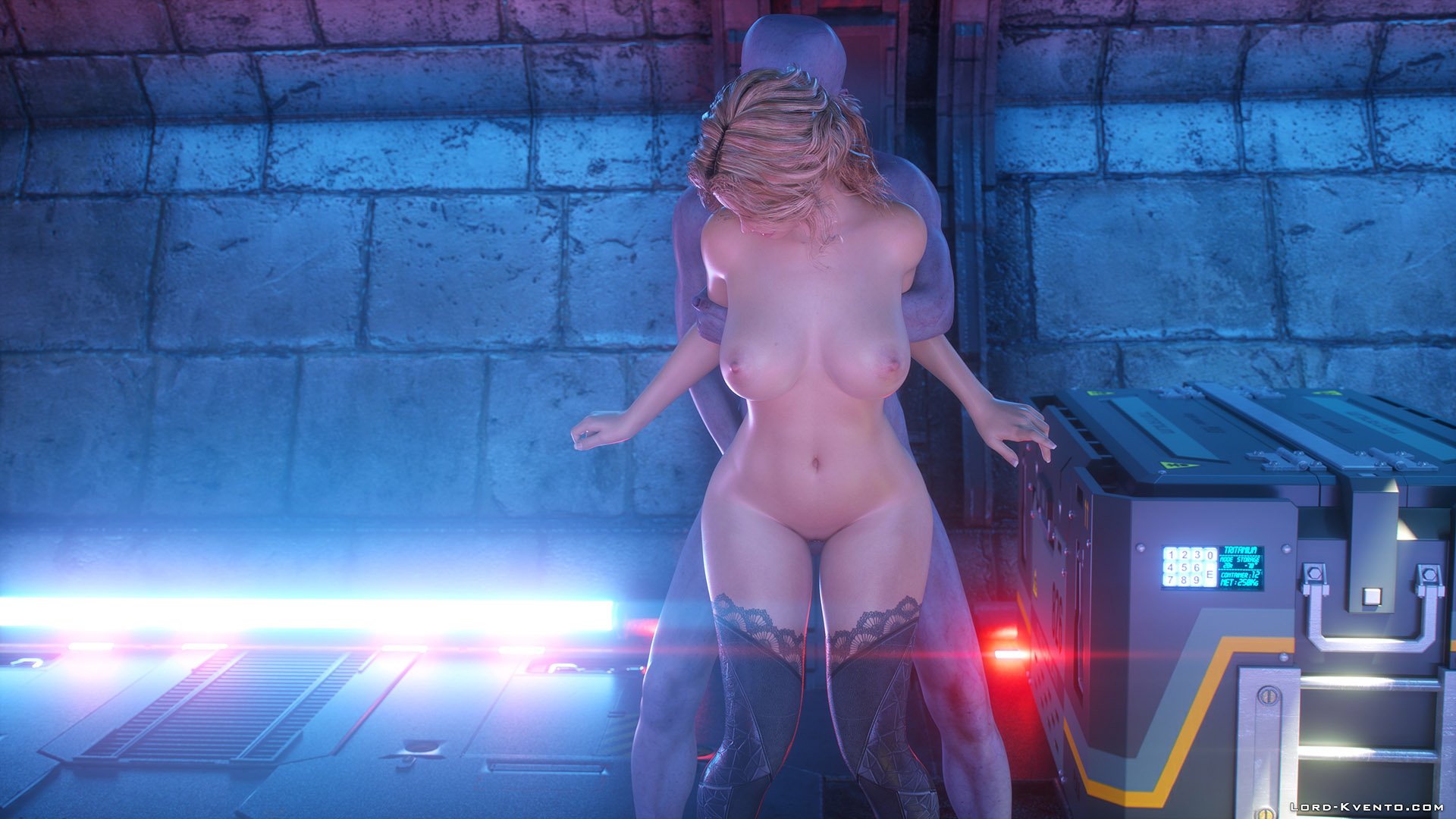 If you don't already own Danger Zone, it consists of a bountiful 125 images in Ultra 4k resolution. There's also a bonus! The title is packaged with some sexy wallpapers of Lieutenant Weaver, as well as "x-ray" photos of her getting all her holes filled up close. Be sure to snag this one if you haven't already, and if you do have it, pay it a visit!