IS TROPICAL – "Dancing Anymore" / NEW SINGLE! from Maison Kitsuné on Vimeo.
Sexual imagery has always been a part of music videos, from Tawny Kitaen doing the splits across the hood of a Jaguar, to almost any rap video made in the last 10 years. But this little slice of Gallic charm has more sex than any of them…and did I mention its 3dx sex?
But not in the way you might think, admit it, we'd all like to do it with our favourite 3dx girl, well the makers of this fantastic music video show us what that might look like, as this teenage boys hyperactive libido takes us on a wild trip into 3D sex like you've never seen. The French know a thing or two about cinematography (after all, they invented cinema) and that art is used to wonderful effect here. This video is sure to become a late-night house party favourite, as not only is it full of sex that gets both crazier and funnier as the music plays, all the action also moves in sync with the music (college stoners are gonna have their minds blown watching this!)
This beautiful merging of audio and visual is always great fun, but it's also great use of both 3D and 3DX. After all how many real girls have the combination of looks, willingness to have sex on camera, and can move to a beat with mathematical precision? Anyway, you wouldn't find a girl 50 feet tall, or one thats a mermaid would you? Maybe the perfect way to remove objectification of women in the media is using 3D models who actually are objects. And wouldn't we all love to see our favourite 3DX sweethearts starring in our favourite music videos? Maybe in time we will.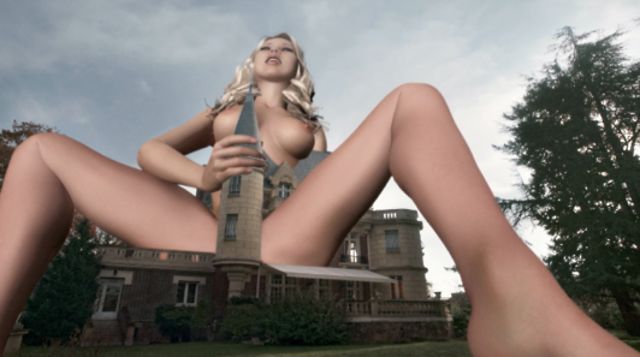 So, you've watched the video (no? Well go watch it and come back here!), but what did we just witness? Did we see the beginnings of a more mainstream acceptance of sex for entertainment? Done in this cute, almost wholesome, and often hilarious way even the most morally uptight person would have a hard time condemning it. Are we as a society loosening up a little about the very thing that gave us our existance? If so its about time! Sex can be good clean fun, and perhaps this video shows us all how to handle the subject, by not taking it so seriously.