Which dere is your fetish? In anime and manga there are certain personality traits you'll find appealing for your viewing pleasure. I'm positive you've come across a dere in some form. There are a number of character archetypes that all share the same suffix of "dere." Today I'd like to talk about the different dere types that remain a constant in today's anime along with some of my favorites. I'm sure the majority of you reading this are already familiar with your deres, but here's a little crash course to inform those who don't.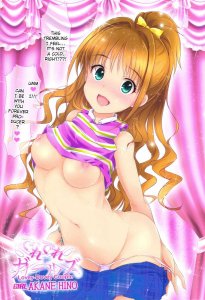 Deredere: The lovey dovey type. This character is textbook lovestruck for the protagonist. Derederes are usually seen as the characters that go out of their way to make lunches for the hero, walk home with them, and typically don't find any faults in the MC. This archetype can usually be seen as the iconic character for childhood friend love stories or even school romances. Deredere stories almost always have a happy ending and are so sweet they'll make your teeth rot.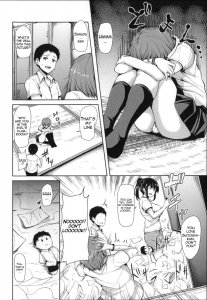 Tsundere: This character just can't be honest with their feelings! It's pretty common to see tsunderes in anime and manga nowadays, but depending on how this personality is portrayed; the character can be incredibly cute. Tsunderes are pretty moody around their crush, but they're really sweet on the inside. They can range from verbal abuse to full on assault to the object of their affections just to deny their feelings. In hentai, it's quite the sight to watch their confrontational personality shift into an either very shy or competitive lover. Even after confessing their love to the protagonist, this dere continues to use their tough front, but they're not as antagonistic to their crush as they were before.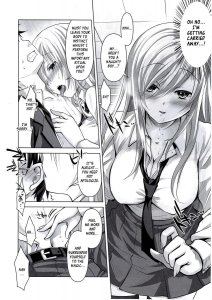 Kuudere: This trait is one of my favorites. Kuuderes are characters that are hard to read due to their doll like expressions and lack of emotion. They prefer to be distant from others, but warm up to the protagonist. Kuuderes usually make the first move and rarely have any shame aside from showing their love for their crush. Others may find this character boring, but it's the actual emotion they show underneath that makes them so appealing to me.
Dandere: Danderes are often confused with kuuderes but this personality is portrayed as a timid antisocial character that eventually displays their sweet, romantic, and loving side. The protagonist usually initiates making contact with this type only to be brushed off, but over time they get to know the hero. They're generally shy once they take their relationship with the hero further and it's that sweet innocence they show that puts them in a class of their own.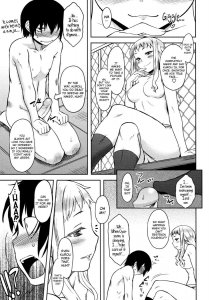 Himedere: As the name suggests, himederes have "princess" personalities. This character is either of nobility or sees itself of higher status. Either way this character sees the hero as a lower lifeform unworthy of attention. This type is tough to win over, but certain scenarios occur that allows this princess to soften up to the protagonist. Himederes are usually associated as mistresses in erotic scenarios. It's pretty exciting that even in the throes of rapture they still act haughty to the object of their affection. This character refuses to show weakness, but can be overwhelmed by the protagonist's passion. The result often leads to them being submissive which can be an intriguing turnaround. I definitely recommend checking out series focused on this type.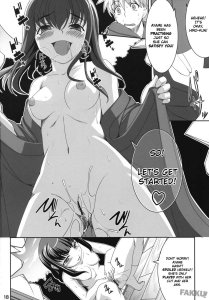 Yandere: You've probably heard the phrase "together forever", but according to yanderes that saying is taken very seriously. These characters aren't entirely in their right state of mind and often harbor a one-sided love with the protagonist. Remember the Overly Attached Girlfriend meme? Take that but increase the intensity of clinginess and violent outbursts. Yanderes are highly possessive and are prone to murderous tendencies for the sake of their loved one. This type is also associated with the femdom genre, but it's not always a pleasant experience for the hero. The yandere's goal while lovemaking is to break the MC's mind so that MC's focus will be on the yandere only. Reading and watching them in action can stir up a variety of emotions. On one hand it's incredibly hot, but on the other it can be downright terrifying. Yandere hentai is one of my top favorite tags, but even I'm wary of the outcome. Their unpredictability makes them both enticing yet frightening. Beware the bad endings.
Out of all the deres out there, which one is your favorite? I'm curious to know so feel free to share your thoughts in the comment section below! As for me, it's a three-way tie for himedere, kuudere, and yandere. It's hard to choose when I love these three the same!