New year, new releases! Sometimes though we understand it can be tough to keep up with your favorite artists. So, starting this month, we'll be giving you regular updates on Affect3D's featured artists. And what better way to start than with one of my personal favs –
Jared999D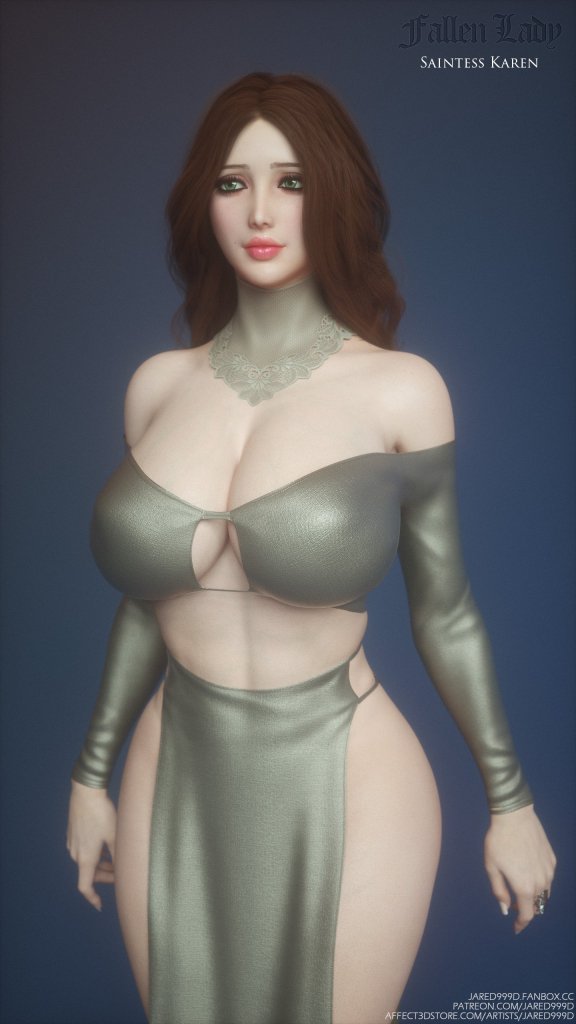 . I've loved his work since I began writing at A3D. I mean, those elves! And with the final episode of
Elf Slave
back in September, I'm sure we're all eager to see what Jared has got in store.
I hit Jared999D up about past, future, and current projects, in the hopes he could share a little life/creative update. He didn't disappoint.
So Jared, for anyone who might have been living in a cave or just too overwhelmed by world events, what's your latest project?
Well, my latest work is Fallen Lady. This is the sequel to the much-loved Elf Slave series (or ES). However, Karen and Suzi, who appeared in ES, will play Saintess and Queen's roles, respectively. Jenna will also appear later. I could promise my fans that Fallen Lady (or FL) will be a more dramatic and erotic story than ES series but in any case as usual, I will try to make this series satisfy many people's sexual fantasies.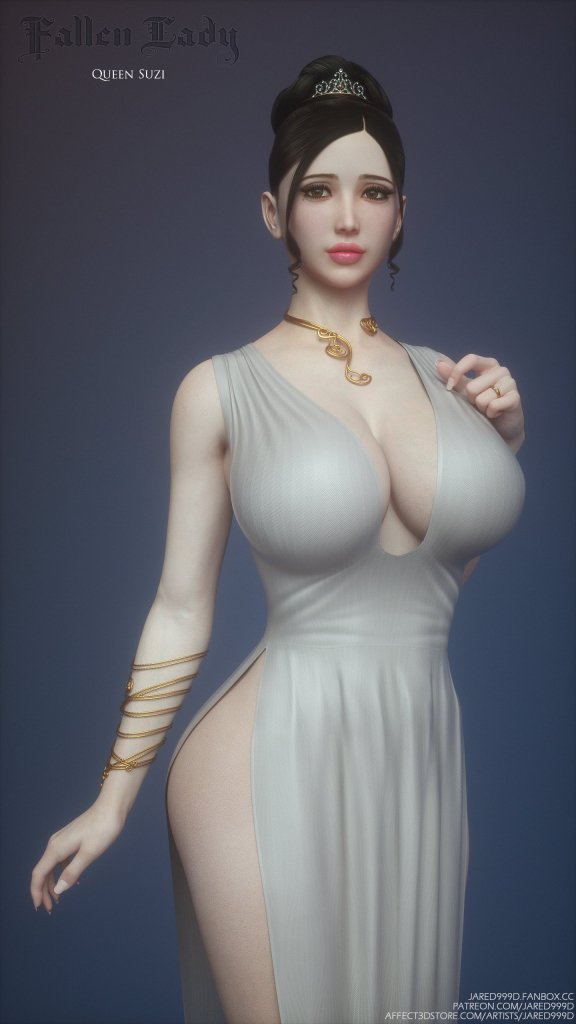 Fallen Lady has several features that differ from my previous work.
First, I added concise text to explain the situation. I have found that sometimes the story or situation is delivered to my fans differently than I intended.  Short text will help them understand the story even if they are not good at English through straightforward English.
The second is the HUD. It intuitively displays each character's current emotions and condition like games. The ES series had a simple story structure, but the tale of the FL series will be a little more complicated. Therefore Text and HUD will be of great help for my fans to enjoy the FL series in full.
Finally, Fallen Lady will include one to two short animation clips per chapter, to spice things up.
Like the ES series, Fallen Lady is made with the concept of a fairy tale for adults. I sincerely hope that it will bring great pleasure to my fans.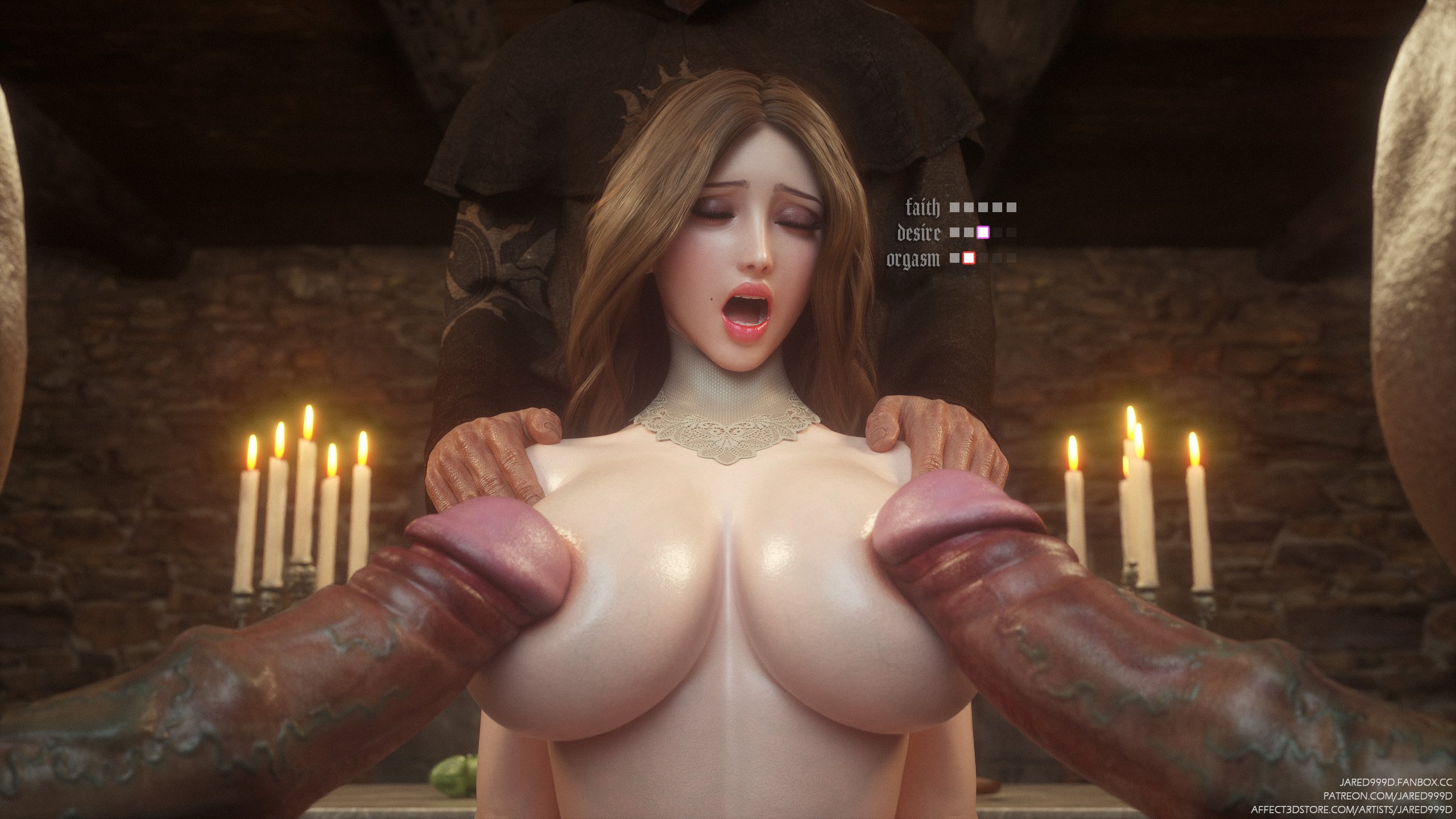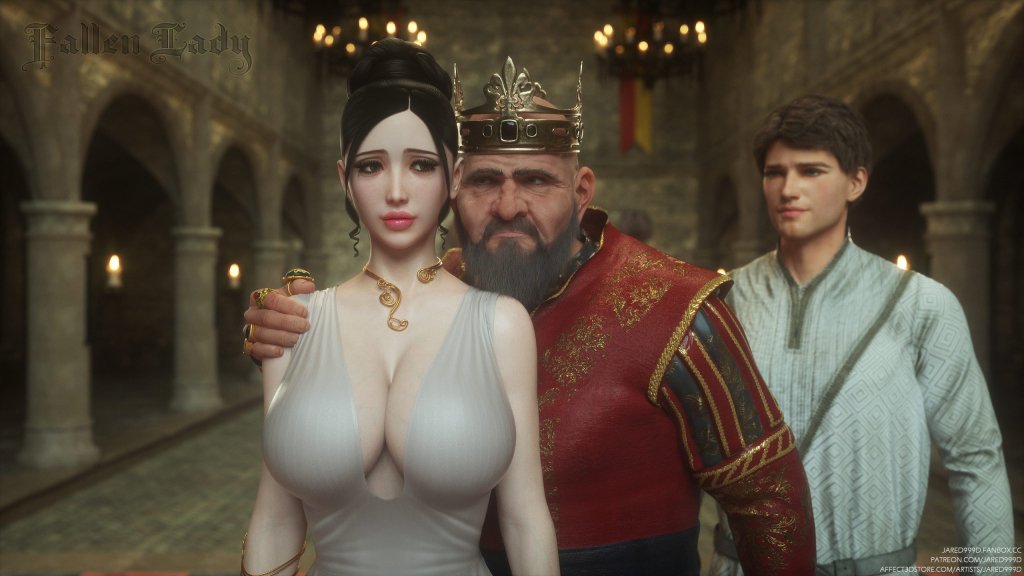 ---
Well, I can't wait to read Fallen Lady and reunite with Jared999D's sultry set of elven babes. In the meantime, you can check out Jared999D's previous releases here! Jared has plenty of bundle sets if you haven't read all his work, so make sure you check them out.