This week we've been able to enjoy some of Haneto's latest artwork! Today we would like to wrap up this feature artist week by treating you to an exclusive interview with this talented artist from Japan! We will be talking about his path to becoming an artist, his method of creating art and his future plans. Without further ado, let's get right to it!
(この記事日本語で読めたいなら、ここにクリックしてください。)
---

Most of our readers and customers are probably already familiar with who you are. But could you perhaps shortly introduce yourself to any new readers?
Everyone, nice to meet you, my name is Haneto. I'm mainly active on the Japanese website pixiv. Besides work I do CG as a hobby, so updates may be a bit slow. Still I would be very happy if you would be so kind as to take a look.
As many may already know, you are from Japan. Now Japan is well known for 2D animation, as used in anime and also hentai. What made you decide on 3D instead? And how did you start?
That's true. In Japan the majority of anime, hentai and doujinshi is taken up by 2D. Of course I love those too.
I did not dislike drawing, but the first time I really came into contact with 3DCG was around 1998 with Yuki Terai which was made with Shade. And there I got really impressed by CG. It made me feel like: "I didn't know there was something like this in the world!?"
From there, I began to look at all kinds of works and films from foreign artists. In 2005 a Poser figure from Yuki Terai got released for sale, and so I started to create CG with Poser and here I am now.
---

3DX opens up a lot of possibilities, you can create all kinds of fantasy creatures or settings. Still your characters and art all have a lot of realism to them. Is there a special reason for this?
I really like fantasy! I especially love elves! However when I create my works, somehow it will end up having a lot of realistic things. Perhaps it gives me some kind of peace of mind when I create characters that look closer/more familiar to me (even though they are mostly female)
There is always a lot of detail in your images, from background to characters to poses. How do you come up with ideas for such images?
When I start creating one of my works, the first thing I think about is not a person, but a background or scenery. For example when it's a scene that takes place in a room, I first establish a room and small accessories and then I start observing and rendering from various angles. Then I put a person into that setting later.
From there I can fantasize about the characters' various gestures and actions, and I can even create various pieces by changing the angles.
Then I leave it alone for some time and come back in the morning or at night to look at it once more, and look at it with a different view.
This is how I always try to make my images.
And is there something you want to show/tell with these images?
I would like for people to see my view on the world.
Could you tell us a little something about the image sets you have released before? What do the names mean? They all tell different stories, but maybe they have something in common?
 I always try to make titles that consist of short (single-character) words that seem to strongly convey a certain meaning. There is no connected story in the past four titles that I made, but the images might look similar.
---

If I'm correct you mainly use PoserPro and Octanerender for your art? Did you always use these, and was it difficult to get the hang of it?
I started with Poser7. At first I was just fumbling in the dark. And I used all kinds of random settings for light sources, materials and morphing. To commemorate my first year of using Poser I uploaded my first work on Pixiv, but if I look back at it now it's a bit embarrassing. The next thing I started to use was external rendering software.
Before I started using Octanerender, which is the one I am mainly using now, I've also used Luxrender for a period of time. The moment I used it, it felt like my whole world became broader. That's because I was suddenly able to use realistic rendering that was not yet available in Poser at that time. Then I learned about the paid GPU rendering software Octanerender, which also had a Poser plugin. Although it had recommended manual settings for materials, I wasn't completely satisfied and started looking for a solution myself and repeatedly deleted it. Even now I still change the settings every now and then and upload my work.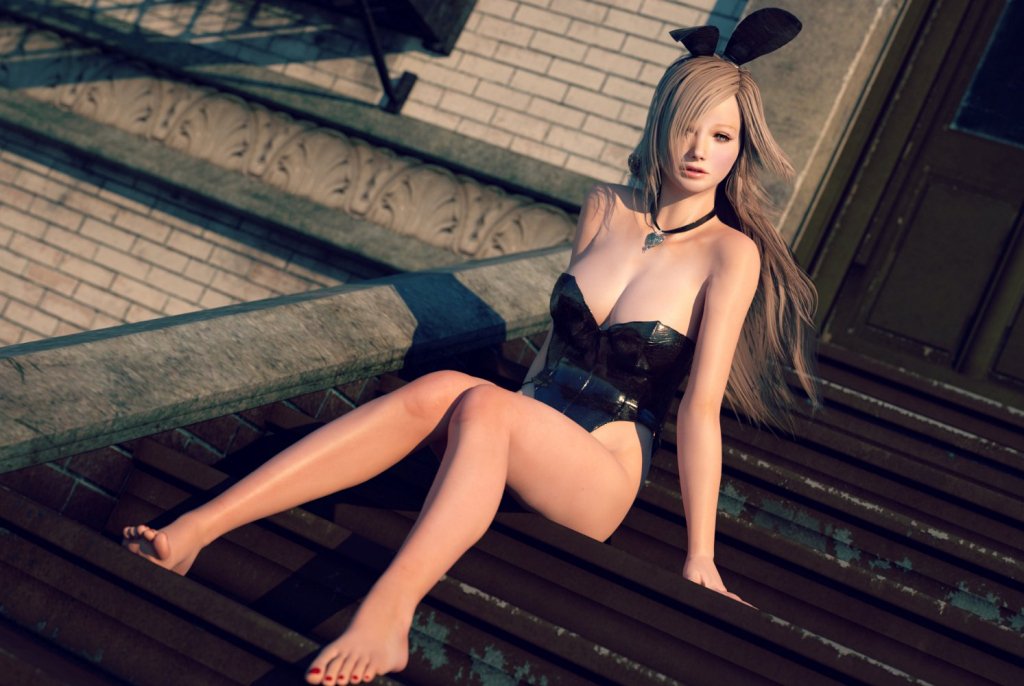 In our last interview, which was already quite a while ago, you mentioned you would like to try to make original hair and clothes with Blender and Marvelous Designer. Did you manage to get to this goal?
Unfortunately I haven't been able to do that. I still think I would like to try using Marvelous Designer, but what I would like to have the most right now is Zbrush. But I haven't quite been able to get some time to better study 3DCG, so I have just been continuing as it is.
---

The other interview took place in 2013, now three years later you've released another image set and are frequently putting out pictures on pixiv and deviantart. How would you see you have developed in these three years?
I still feel like I'm inexperienced. Even when I look at my current work, I think I could create even more realistic looking art. From now on I would like to create even more beautiful work.
And what about the future? Any things you are working on at the moment? Or perhaps something you would like to accomplish?
I would like to try and make a movie next!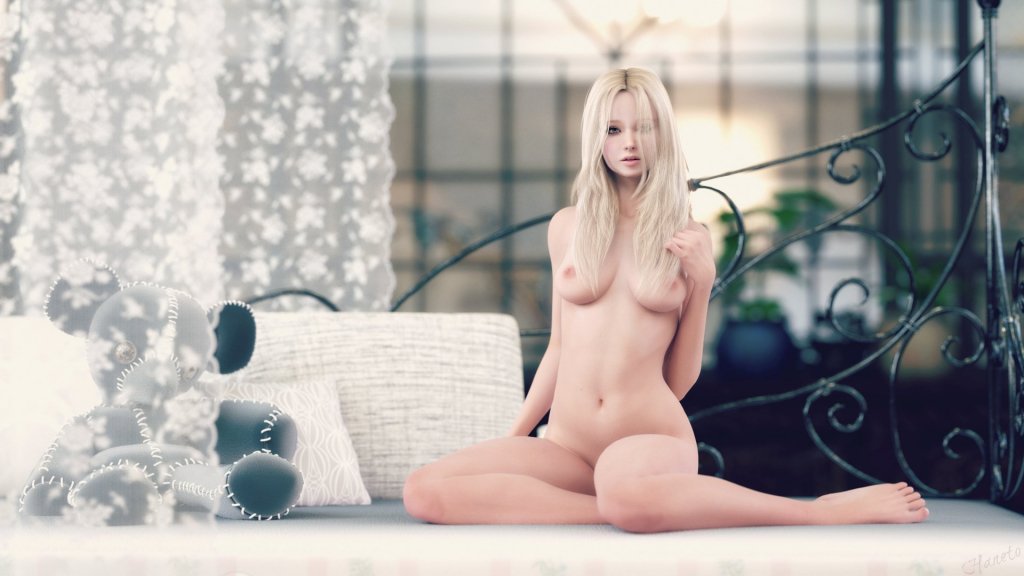 Talking about the future, when looking at your pixiv I noticed you made a few test animations. We even featured one on our website a while ago. Are you planning on making more animations in the future?
I would love to try and make more. But I still do not completely understand the settings for Poser keyframes, so I still need to study more.
---

Like mentioned before 2D is a popular thing in Japan, but what about 3D? Do you think there is a big market for that?
Nowadays MikuMikuDance is popular, and 3D animation can be more easily made now. However all the characters look like they have been directly modelled from 2D to 3D, they have big eyes and flat-shaped faces. Even 3D in games often has an origin in anime, and maybe because of this there is a tendency with boys and girls to have sharp chins. So I think 3D and Japan is a bit difficult.
Japan has specific laws about censorship. In the West you can release your products uncensored, but I think in Japan you will have to censor it with mosaic? How do you feel about this and do you think this might change in the future?
Japan's way of thinking is a bit conservative, and I feel like there is a tendency of not wanting to change. Also regulations that have been made in the past are integrated in business, and are still being used now so no one may be wondering about them. It's a custom that's not personally needed.
Where can we find you at, and do you have anything else you would like to share with us?
Thank you very much for this opportunity. Even though I'm not that fast, I will continue to make my works.
I am active on Pixiv and Deviantart, so feel free to take a look.
Again thank you very much!
We hope you enjoyed Haneto Week at Affect3D. Check out his work at the Affect3D Store!