Hi there 3DX fans, we have a brand new release from 3DZen! Check out Bad Religion in the Affect3D Store now!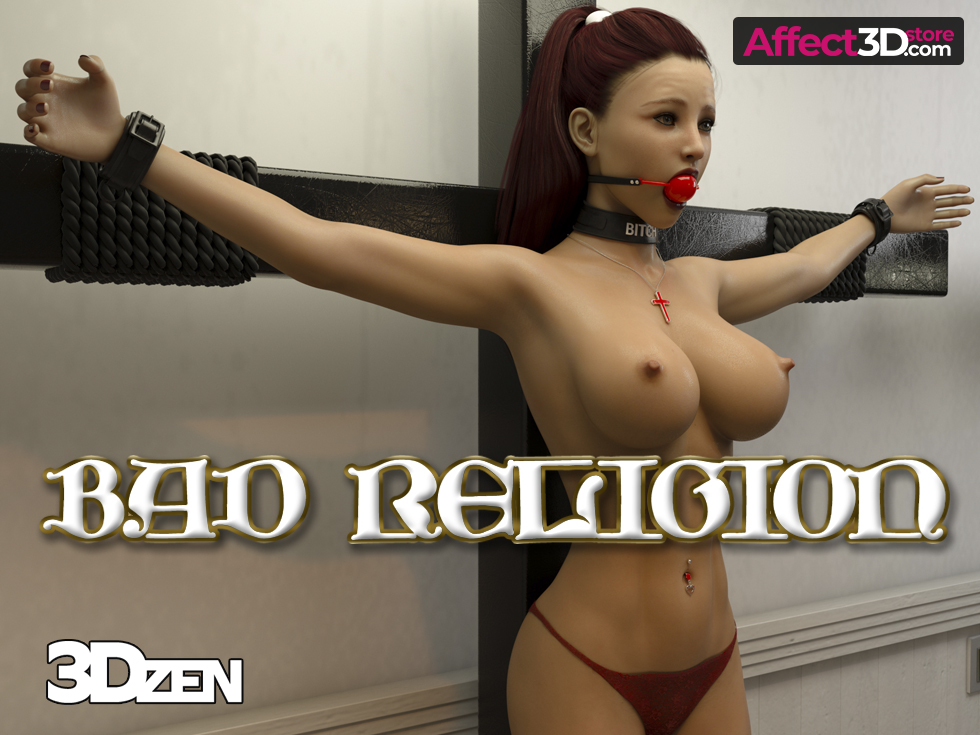 Taya is on her way to visit an all-girl Catholic University when her car breaks down on a "shortcut" through a remote stretch of backroad. Lucky after a few hours of walking she stumbles on what seems like the only house in the area. Fortunately for the cute babe, a Nun lives there. Of course, she is more than happy to help Taya.
However, it's not long before things get weird and Sister Regina offers Taya a way to purify her soul and absolve her of all her past sins. Naturally, this service is very different to anything she's known before.
And os, the sister blindfolds the naive hottie before making her accept a very unusual benediction – her massive cock and all her cum. The futa cum induces a holy, sex-crazed effect on Taya. And Sister Regina proceeds to use the petite girl in every way possible, all for the good of her soul of course.
She then accepts to don stockings, heels, and a collar and the sister stuffs her pussy with her bulging cock before cumming deep inside the sex-crazed girl. And to finish things off, the nun fucks her ass hard. Amen.
This 100 page comic comes with and without text and is available for just $14!