Serge3DX strikes again with a brand new comic called Date With Principal! Grab your copy in the Affect3D Store today!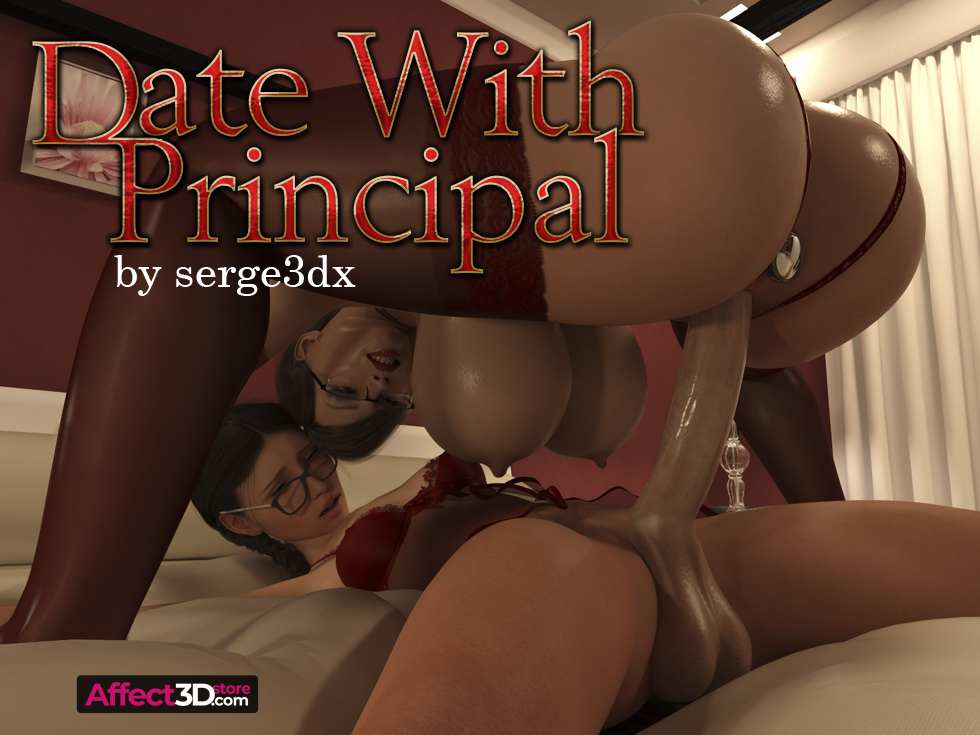 We pick up with the least professional but also hottest principal you have ever seen. Indeed, principal Elizabeth decides to take her new futa lover and nerd Alison, out on a date. The pair head to the cinema where Elizabeth starts teasing and blowing her "student" before they get caught and have to leave. Naturally, things are far from over and so the lovers head to a lingerie store to try on some cute outfits and take some hot pics! As the evening wears on, the pair head back to Elizabeth's house where they meet her husband who is eager for some cuckold sex. During dinner, the principal decides to get some extra protein and drinks everything Ali has to offer. And for dessert? The lovers head back to the bedroom where Ali fucks her principal's brains out! But the date isn't done yet! The two hit the shower where they get frisky again before fucking for a second time! 
Date With Principal includes over 200 images with text and is available for $10 in the Affect3D Store now!