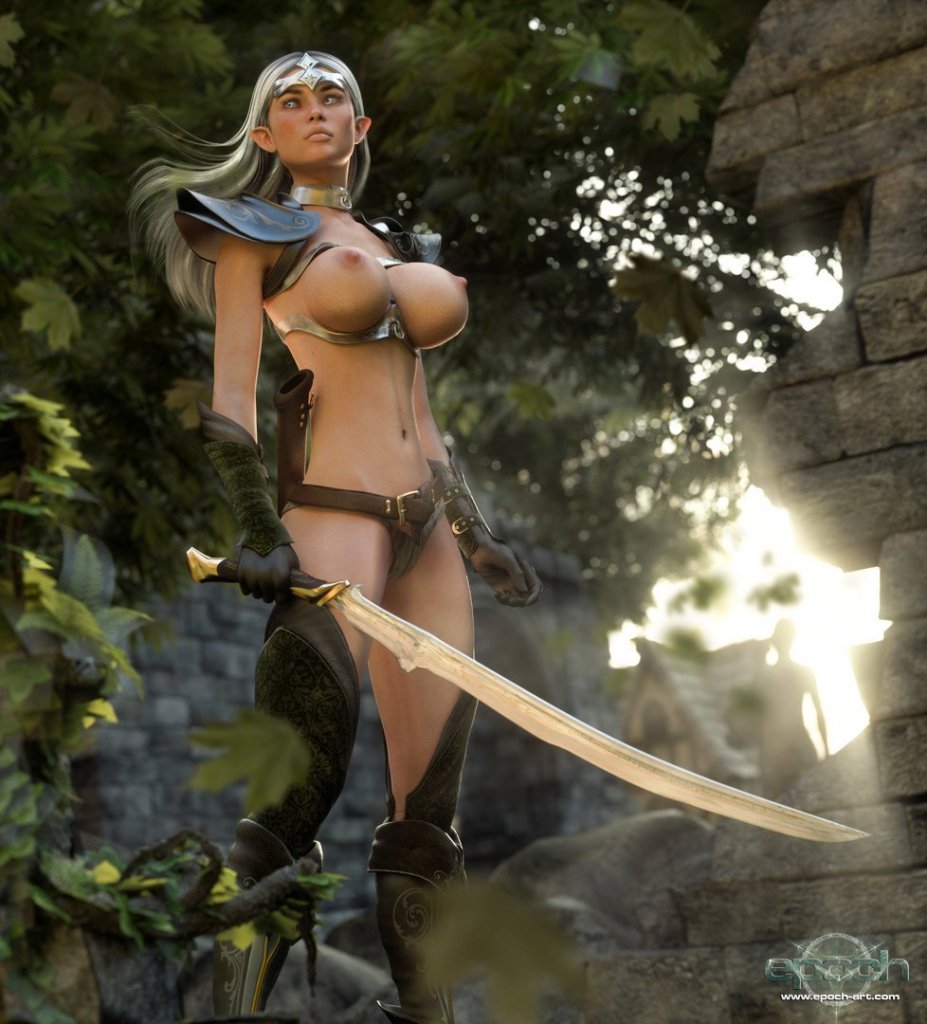 Practical? Nah. Hot as fuck? You know it.
There's just something so kinky about this armour, the breasts on show for everyone to see, her tight stomach and thick legs sure to distract even the hardiest opponent. Epoch has managed to tease us by adding a character in the background so blurred you don't know the sex or race at all. He leaves that all up to our imagination, is it a human female meeting with her elven lover away from prying eyes? A bold young man seeking the temptations of the elves for the first time? My mind runs wild when I think of all the possibilities.
If you're on the look out for more of Epoch's fine work, check out the just released Legacy of the Batutut.
Also check out Epoch's DeviantArt page to see more!