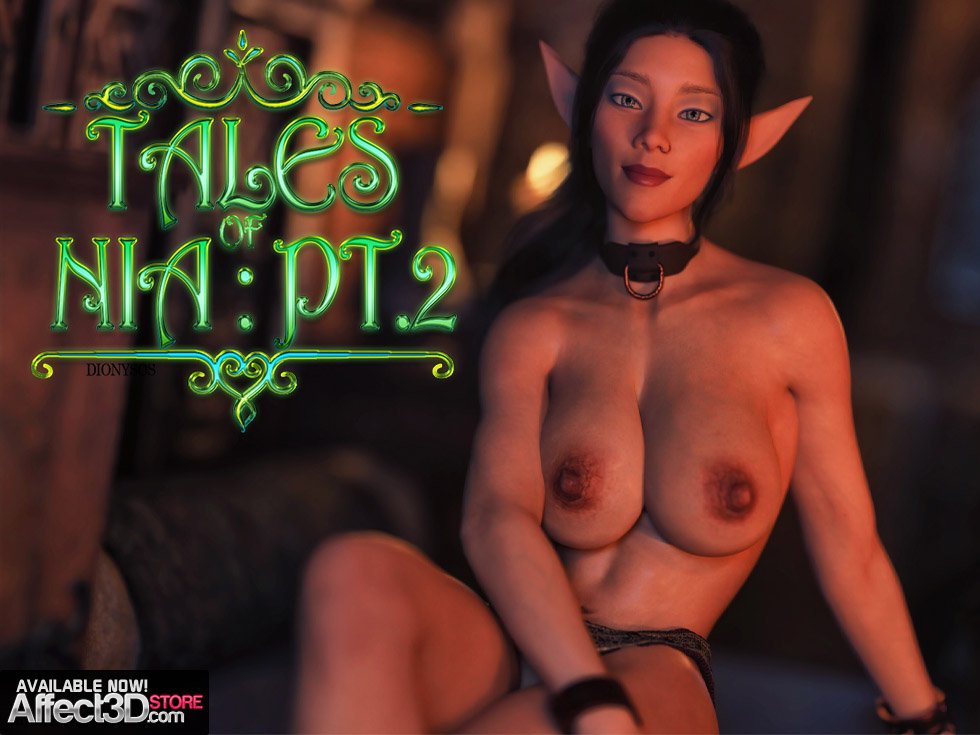 Dreams can easily turn into a nightmare without any rhyme or reason. In the latest from Dionysos, Tales of Nia Part 2, now available in the Affect3D Store, Nia wakes up from her nightmare only to have to live it…with a bit of a twist.
In Nia's dream she's locked in a cage not knowing where she is. Shortly after she's approached by a huge Orc, cock out and ready to ravish her. Not being able to escape, she braces herself for the massive member to thrust inside her tight pussy. The Orc has complete control and uses her body how he sees fit, cumming all over her when he's done.
Upon waking up, Jely'ria comes into Nia's room and informs her that Moragor wants her to learn more humility. Unsure of how to go about this, she obliges. She is then taken by two of Moragor's servants and tied up and taken to a public plaza. The servants begin groping her huge tits but slowly they have other ideas floating around. They pick her up and position her so one of the servants can thrust deep inside her pussy. The other servant joins in and a threesome ensues. It's probably a rare occurrence for the servants to get an opportunity to fuck so I don't blame them for taking the chance with Nia. 😉
Ending their humility session with a facial, Nia may have just learned a valuable lesson here. At least, we hope so. Tales of Nia Part 2 spans across 86 images and is available in the Affect3D Store now for only $9.99!