It was about a year ago that I was wandering around Reddit looking for a little inspiration. Somehow I found the subreddit Porncraft and they were having a competition for the best Public Exposure Set. DangerousLines won with a busty redhead walking a beautiful, naked blond down the street naked – on a gold leash.
I have been following him around the internet ever since.
For superhero week, we thought we would highlight some images from issue 3 of his ongoing comic series, Alexander II. Not exactly a superhero in the traditional sense (since it's superhero week at A3D), but this comic strip has plenty of SUPER (super tits, super cocks, super sexy scenes – there's a lot of super in the series) and they can fly, so fuck it — they're super heroes to me! And come on, DangerousLines is back outside again, this time flying and fucking! Sounds about as super as you can get!
Issue #3 starts off with a little game of tag high over the South Pacific. Of course as soon as Elle catches up and tags her "Dad," Alexander, it's time for some super-powered sex.
…wait, what?  Oh yeah.
This is where DL really shines. He captures the first kiss, then clothes falling away toward the clouds, and then we see what his models are working with.
Elle has some worries once she sees Alexander's massive erection. Original thought would be much like mine – wait, that's way too big!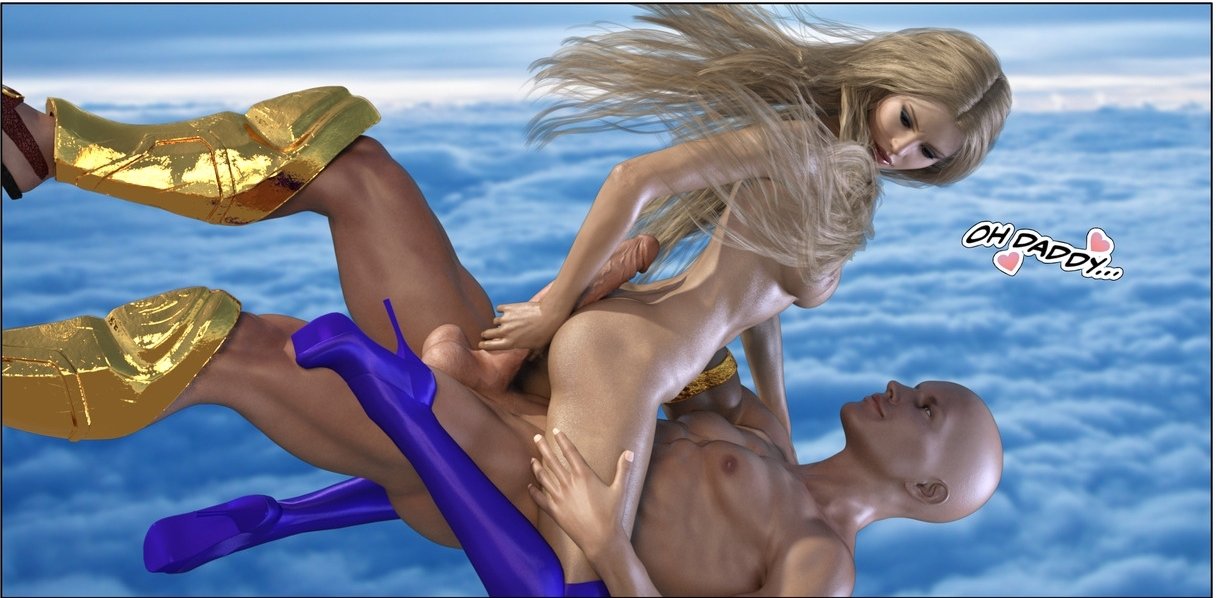 But then, you know, when staring down a hunk of meat that large, you simply have to give a try, right? I mean, you're a super hero with a super hero's pussy.
In the end, she takes it deep. (Check out the detail of Ellie's pussy stretching around that pole!)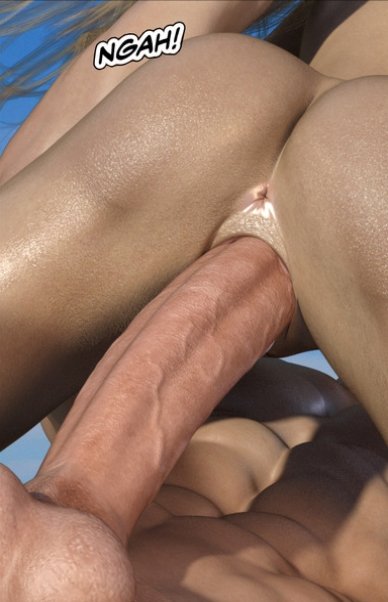 There is no doubt about DangerousLines skill. And come on, he's got everything you want in a 3DX artist – sexy models, beautiful proportions, lots of long dick and amazing tits. But DangerousLines has one thing more, something I don't think I have ever seen before – sky fucking.
If you want to catch the rest of this issue, as well as issues 1 and 2, head over to his Tumblr.