Halloween is over but this set of four beautiful images really brings a spooky, sexy vibe to the first day of November.
The artist captioned the set with a question: "Tell me you wouldn't want a moment alone with Alisha in the dark?" Well, I couldn't agree more. Yep, gotta say, the way this busty blonde first strokes her lover before climbing on top of him really makes me want a piece of this sombre action.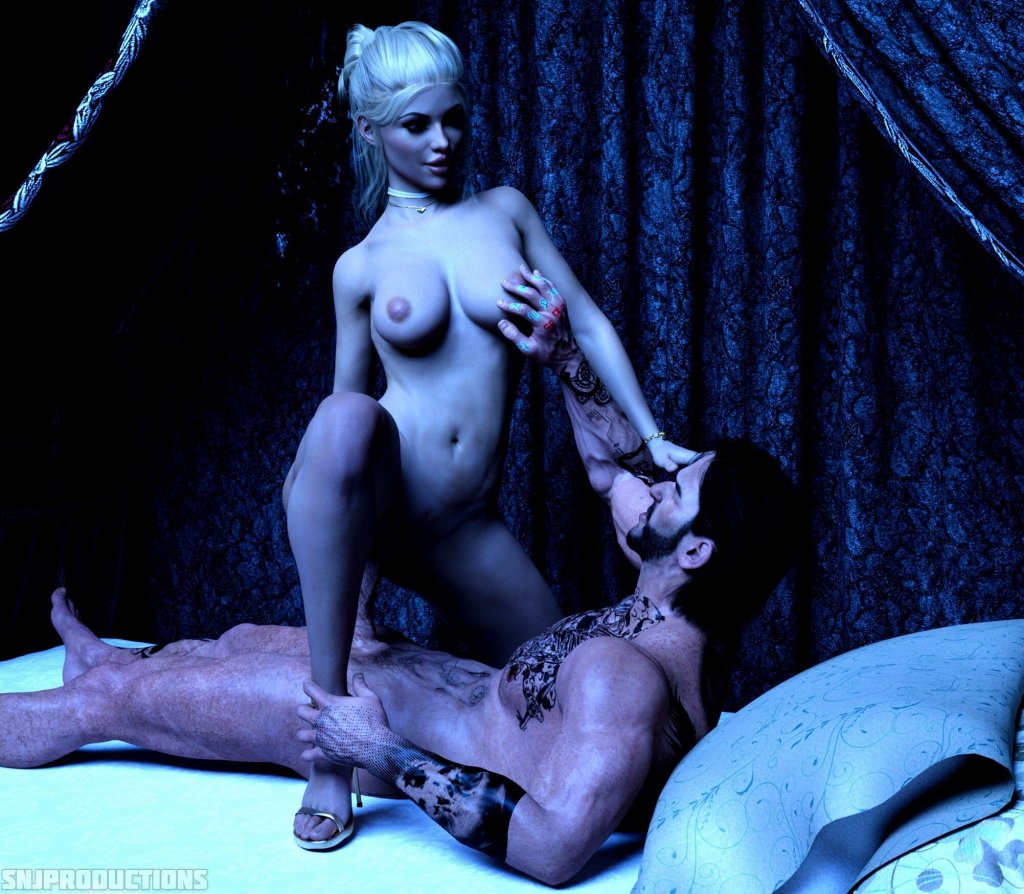 I love the blue-tinted lighting and cold feel to these pieces. Indeed, it helps produce an eerie form of lighting that gives the work an edgy feel to it. The shadows that play across the two bodies really help accentuate their curves and angles. And the faces take on a deathly yet alluring mask.
What about you, get up to any spooky fun on hallow's eve?