I can't tell if she's struggling to take that cock, loving it, or both. Our latest feature image from Slushe features JESSIKA, a content creator with a pretty impressive amount of variety in their offerings. They've got monster sex, ahegao, bondage, fantasy, and much, much more. They also already have a lot of different posts teasing sets up on Slushe, which is very promising for any interested supporters in their Patreon.
But today we're looking at one of their recent posts – a three-way double-pic post. While our featured girl enjoys that cock in her ass, there's a smug sort of smirk on the face of man who's member she has a hold of. Seems like it's more on the sadistic side, too.
I dig the background – it looks grungy and run-down, and the taste in the faded poster is top notch.
Everything in the foreground is much clearer and smoother, both in the furniture and the models. Both those and the textures are pretty solid, and the cum is actually more on the excellent side of things.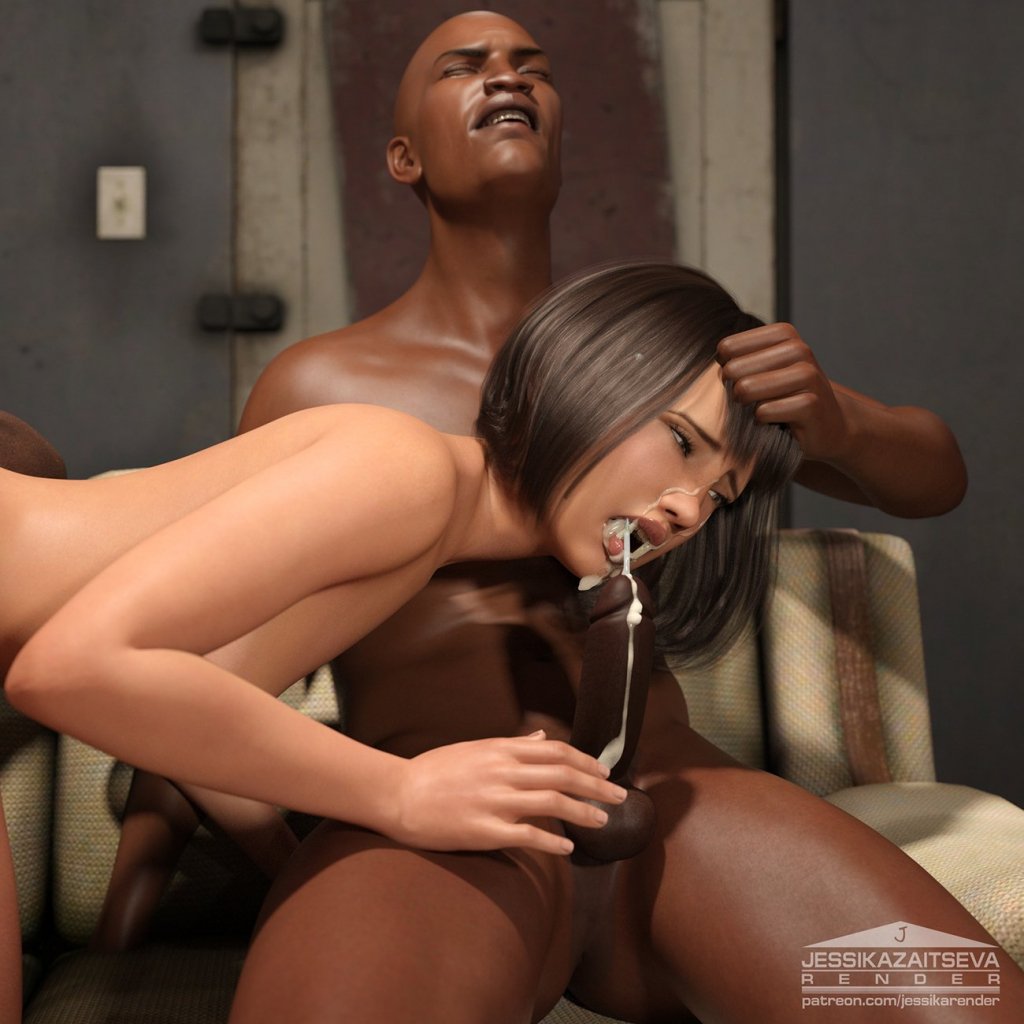 Love that finish. The threads going up her face, and the thicker spots of cum – just good, filthy work. If you're into it, give JESSIKA a deeper look!