DialupHero puts a whole new spin on the expression "Going Dutch" in this piece. Indeed, whether the meaning conveyed is each to their own share, or being greedy… well, you get the picture.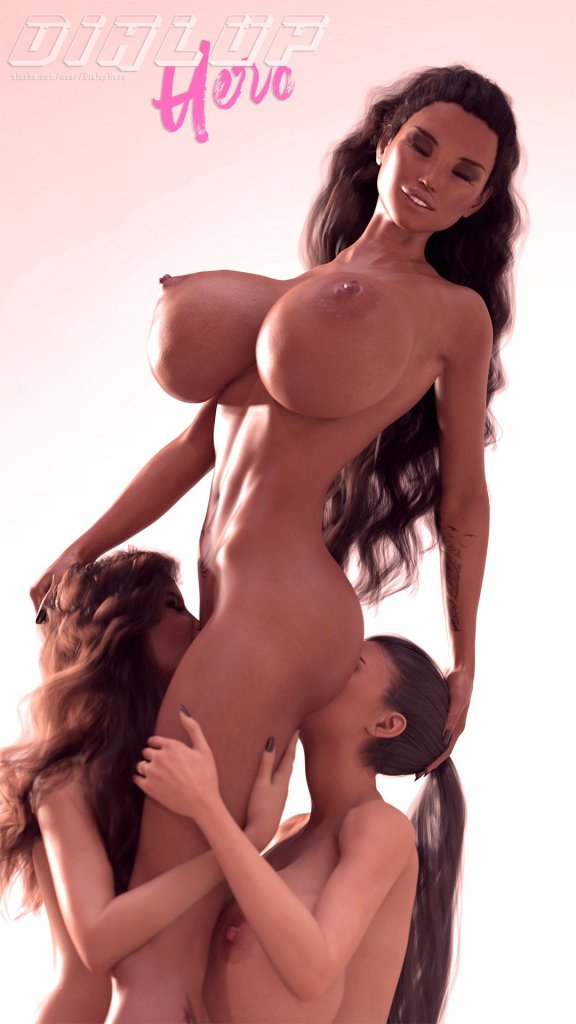 In any case, all three parties seem to be having the time of their lives as two hot brunettes each go down on a hugely busty babe. One is licking her pussy and the other her ass. Lucky girl! And she is holding back nothing as she greedily pulls both lovers in further with her hands. Encouraging their eager little tongues to dig deeper no doubt!
The artist has chosen a sweet 1990s style pinup poster format that works perfectly with the feeling of bliss and euphoria.