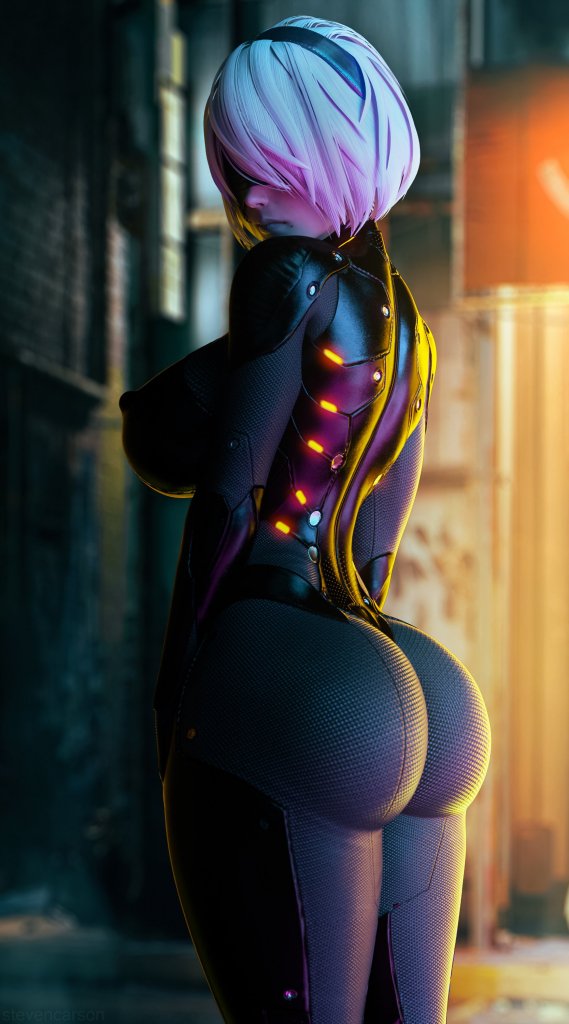 I'm a big fan of anything Cyberpunk/futuristic/dystopian related. And so naturally, I love Steven Carson's work. And boy do I love this pinup!
Just look at those curves. Of course, she's stunning but the way the artist has dressed her, encasing her in a sci-fi style bodysuit and armor. In fact, to me, the fact that she isn't naked, that we can only guess at what lies just beneath that layer of tech and cloth, makes this piece even more alluring. The lighting and dark shadows really help create a sense of mystery too here. It's as though we can't really guess her emotions. Naturally, the fact that her face is semi-concealed really brings this home.
The artist has also included a second, more explicit version so be sure to check that out!