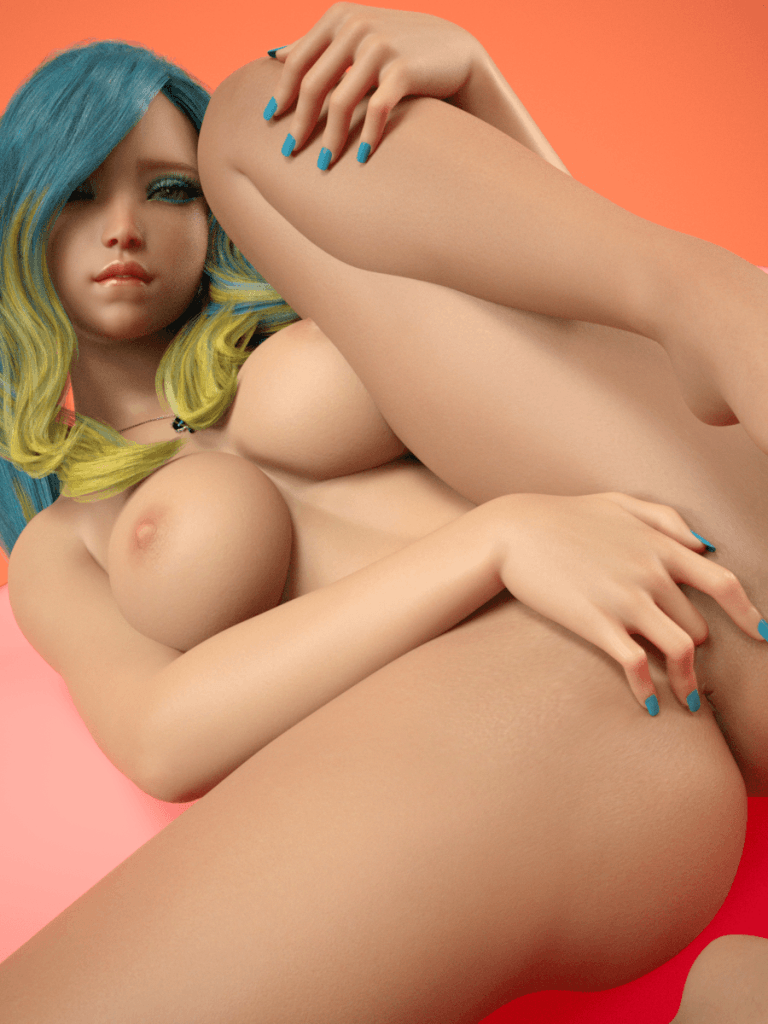 Meeting someone for the first time can be nerve wrecking. The anticipation, hoping you don't do anything stupid, and wanting to make a good first impression.
Of course if you meet someone like Irene, especially when she's undressed and fingering herself, then you're in for a different type of experience. I can only imagine the initial reaction one would have if they're invited over and she calls you to come into her room and that's what is presented to you. But hey, whatever works, right?
I like that there's a playfulness about her in the midst of her sultry stare. The bright colored hair and blue nails, mixed with Irene biting her bottom lip, is a recipe for something simply delicious.