Catching up with The Dude
It's been roughly two months since we've heard anything from The Dude so I reached out to see what he's been up to and what projects he's currently working on. Below is an excerpt from our chat.
Alexa: It's been awhile since we've last talked. What all have you been up to?
The Dude: Mostly a lot of technical stuff, haha. The transition to animation isn't easy but just yesterday we crossed a big hurdle — beyond that, a lot of Patreon content.
Alexa: What's been the hardest in terms of animation?
The Dude: Well, how familiar are you with the technical specifics of animation? If not very I can keep it short.
Alexa: I'm not well versed with it haha.
The Dude: Alright 😃 Well, basically the issue lies in the genre; because it's about animating girls with dicks, the challenge is in getting a dickgirl body to work properly. The question is constantly how to add a dick in the easiest possible way, while also making sure it looks as good as it possibly can. Those two things don't usually gel together very well so easy ways go out the window, and they become months of inventing the wheel instead; but we're really close now.
Alexa: I know when we had touched on animation briefly during our previous chat, and how your fanbase has been actively requesting animation from you. How do you feel about it finally coming into fruition?
The Dude: Well it's not exactly around the corner just yet, so there's a few hurdles left to clear. I haven't gotten hair figured out yet, for example, though that's not a huge challenge. Mostly people have been very patient though. For example last week it looked like the only way to get a dickgirl body to work in the short term was to go no-balls, but since opinion was a little bit split on whether that was worth it, I decided to give it one last go, and that proved to be worth it, so I'm sure people will be happy to hear that. Though if I had gone no-balls just for the time being, they'd have been ok with it too. It's just that I like to not make concessions if I don't have to.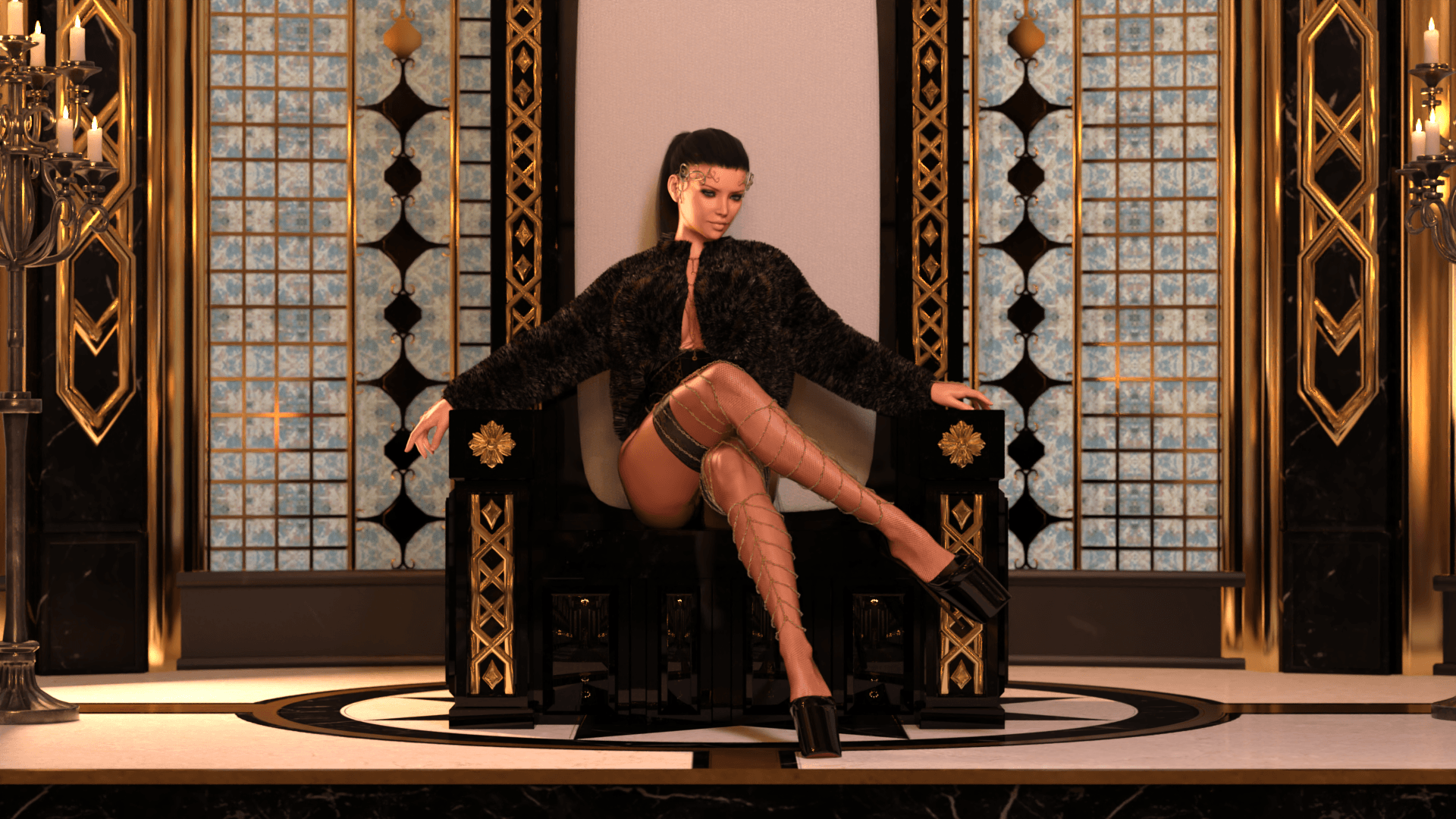 Alexa: Well it's nice to know that people have been patient and that things are coming along for the most part good. I for one am excited to see the final result of everything. Is there anything you can share about what the animation is going to be about?
The Dude: Oh wow, let's see. At the very least it's going to feature Mari, and more than likely it'll be dickgirl x dickgirl so that means she's going to get paired with either Tatiana, Kayla, or Marcella. We'll have to see who it ends up being. I think the first animation is mostly going to be an exploration of Mari as a character, a bit like how G4E is the first time meeting Tara and Sayako. It'll be very Mari focused, with the viewer exploring Mari's body at the same time she is.
Alexa: I really like that!
The Dude: Thanks!
Alexa: Haha but of course! So with this featuring Mari, I'm wondering, are you going to use this as an "introduction" of sorts? I'm trying to figure out the best way to ask this…I know you've developed a story with your girls but are you going to use these animations (assuming there will be more than one) to further delve into said story? Or will it be the beginning to having the audience get to know the girls on a different level as opposed to what you've been doing previously?
The Dude: So yeah it will be part of the story. I don't wanna reveal too much but Mari doesn't have the same origins as the other dickgirls and girls, so for her there's a lot of self-exploration to do. So that kinda serves three purposes at once; it allows the audience to get acquainted with Lust Unleashed, it'll serve to introduce Mari as a character, and it's good porn 😀
Alexa: Oh man, there's a lot to look forward to then!
The Dude: I hope so 😀 But yeah for now it's just doing what I'm known for, an animation isn't something I'll have rendered out next month. So more sets, the comics I'm doing on Patreon, the fetish sets I'm also doing there, and whatever freebies I can render out for social media 🙂
Alexa: You're quite the busy individual. You said you've been working on a lot of Patreon content, how has that been coming along?
The Dude: Pretty well! I've got biographies and interviews out for almost all the girls now, with some updates also in the planning and the Kayla Meets Marcella comic is now in its final stretch so I'll be starting with a new one soon – patrons will get to vote on that 🙂 Honestly it's just full steam ahead, every month.
Alexa: Do you include your patrons regularly? And it looks like you have things mapped out extensively with everything you have planned, what's going to be released soon and in the future.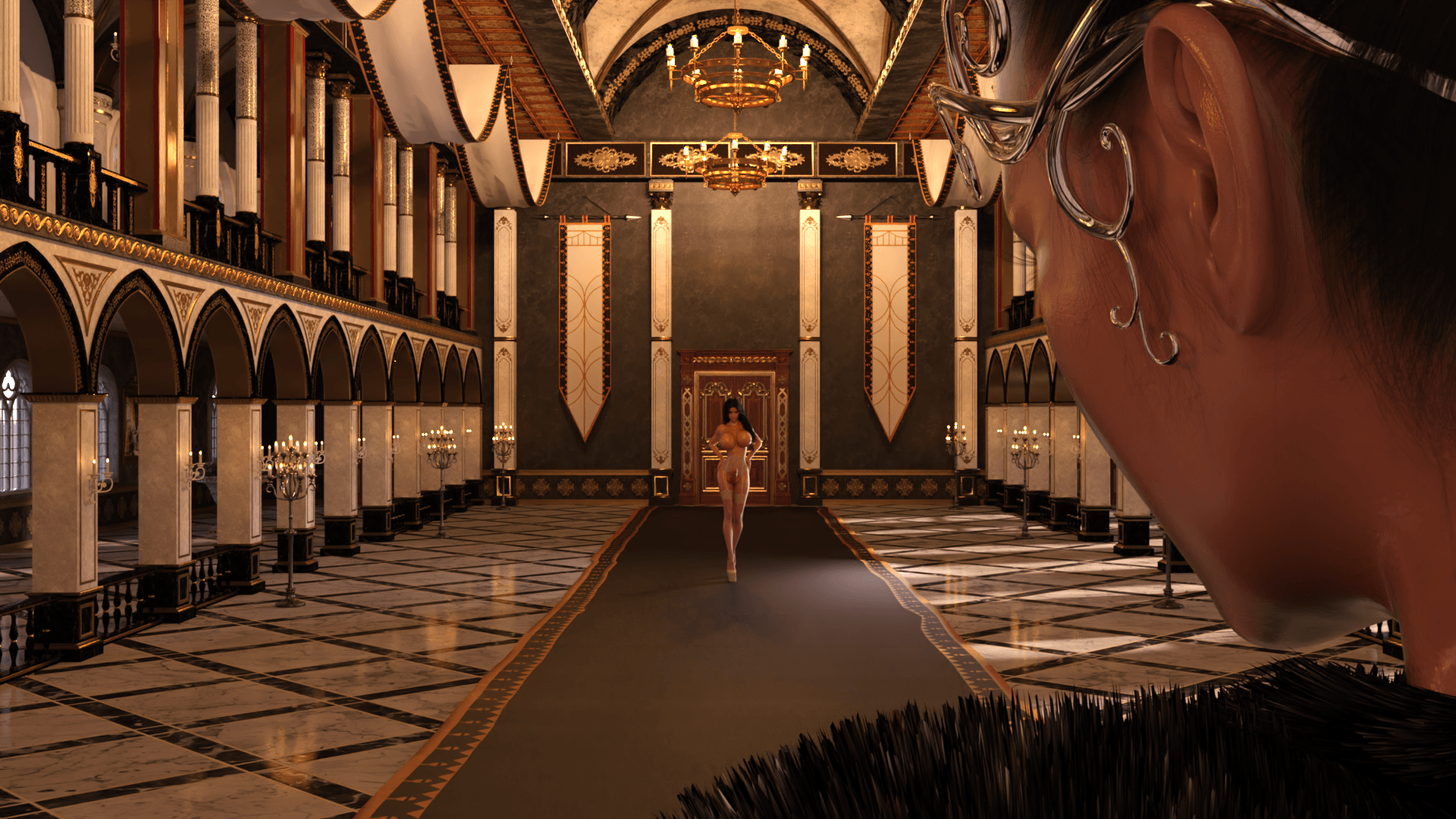 The Dude: Well I ask them for a lot of feedback, and I think I do a fair amount of polls. I haven't received any complaints yet haha. And as for planning, yeah, I have a lot more to think about now that long-term projects are getting more relevant and the story needs some degree of mapping out as well.
Alexa: I like how you interact with your audience on these things. Aside from what we just discussed was there anything you would like to add?
The Dude: Actually, yeah, there is a new release coming soon – Yelena x Tatianna: The Royal Palace. It will be a full look into Yelena's daily life as a Tsarina.
Alexa: Ohhh sounds interesting, tell me more about it!
The Dude: Alright so, the story for my upcoming release is about Yelena first ascending to the throne in her role as Tsarina. The set basically starts where what could've been her prologue story ends, so that may be interesting to tell in the future. In this set, we discover how Yelena regards her new position of power and what she has in mind for the world. After a short intro sequence where she's alone, Tatiana joins her. That's the other part of the story of this set, because we learn a lot about how Tatiana relates to Yelena, both privately as well as in Yelena's role as empress. Of course to celebrate Yelena's upcoming official inauguration, the girls decide to fuck each other's brains out first, ha ha. 
—
And there you have it! I know you guys have been anxiously waiting for a new release from The Dude and now we know what's coming. To hold you guys over we have some biography renders of Yelena and Tatiana. These are available through The Dude's Patreon so if you haven't already be sure to support him on there. There are a few teasers as well and more will be coming this weekend into next week.