For today's Media of the Day, we take a trip to ancient Egypt with Agr1on's Queen of the Nile. The moment I saw this piece, I was hit with a wave of 90's nostalgia and knew I had to write about it! She bears a striking resemblance to the queen in one of my favorite Michael Jackson songs, "Remember the Time!"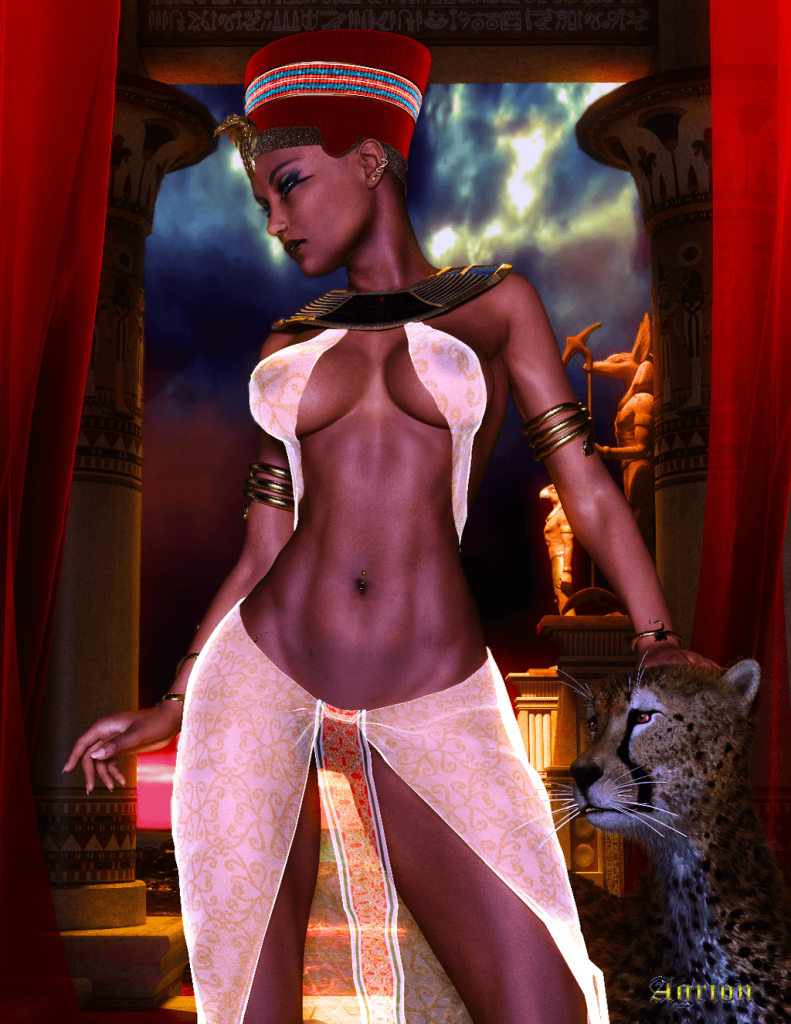 Nostalgia aside, Agr1on's portrait embodies the traits that a proper monarch should have. Grace, elegance, beauty, and most importantly, power. Here the queen stands before us in her throne room, draped in fine clothing. Her garb exposes much of her radiant copper skin and teases us with a glimpse of her buxom rack. Despite this exposure, she radiates an aura that demands respect.
Given the fact that cheetahs were a valuable animal in ancient Egypt, it's no surprise that the Queen of the Nile doesn't have any trouble of getting what she wants. It's either kneel before her and swear fealty or become food for her snarling pet. In this case, I'd have no qualms of siding with the former.
Agr1on is steadily becoming one of my favorite 3DX artists not just because of his style, but his taste in his works. So if you're looking for a stimulating blast from the past you really should check out his DeviantArt page.