I could go on and on about Smerinka. Their content is just so mind numbingly sexy! Just look at some of these gems and you'll know what I mean. While browsing through the previews on their Tumblr, I've come across some gifs that I'd shove my face into without a second thought! These gifs are from Invasion, which you can currently nab in the Affect3D Store!
First up, you'd check out that plump ass, with just a hint of tight, pink pussy. A perfect loop smoothly takes you through all the luscious angles, so you'd know exactly when to pounce.
If only that were all! Given how this is Smerinka we're talking about, there's always so much more to come and these gifs will take you through the motions like a striptease lap dance at the VIP lounge!
Up next is for the non-ass guys. Smerinka's ladies have it all and Smerinka doesn't shy away from having them flaunt it!
Just ogle at that damn jiggle! Those love pillows draw your attention right away, but there's so much more to her. Her choker and lacy, fishnet sleeves definitely pique our imagination, what's it got you fantasizing of?
Combine the two and now you've got yourself the third treat! The camera quickly pans and zooms over all her curves. It leaves you watching it loop, hopefully, each time there's something new catching your eye, but honestly, can we even think straight anymore? I'd be measuring those curves with my tongue already. But hold on, what's that on her face?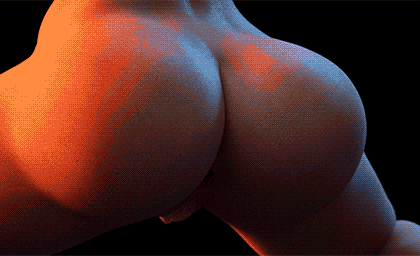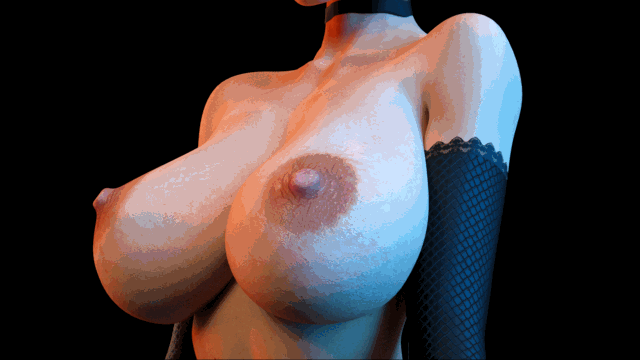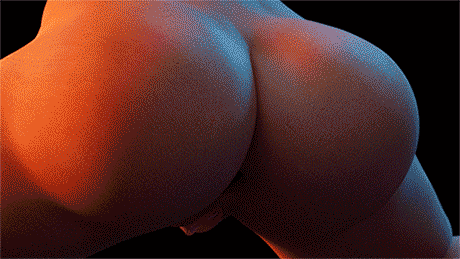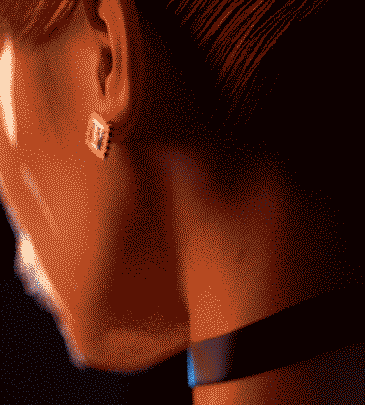 Didn't quite catch that? Well here's a closeup! Looks like someone's already beat us to it and nut all over that pretty face. What really gets me is the glint in those eyes. Her long lashes flutter to keep it from getting too sticky I bet.
But you know a girl like her isn't going to be wiping that cum off anytime soon. In fact, if anything, I'd imagine her scooping it up with her fingers and licking them clean. Can't wait to see how it all unfolds in some future release!
If this has got you excited, go and check out more of Smerinka's art, gifs, and teasers at their Tumblr. Of note are some preview gifs of an upcoming sequel to Erected City!