Today's MOTD features Cindy from Digital-Touch in a lovely pose.
The use of lighting and composition makes for a really interesting piece of art!
The color scheme is mostly black and white, which gives it an artistic look. At the same time it also draws your attention to the only colorful part in the picture, the pretty girl.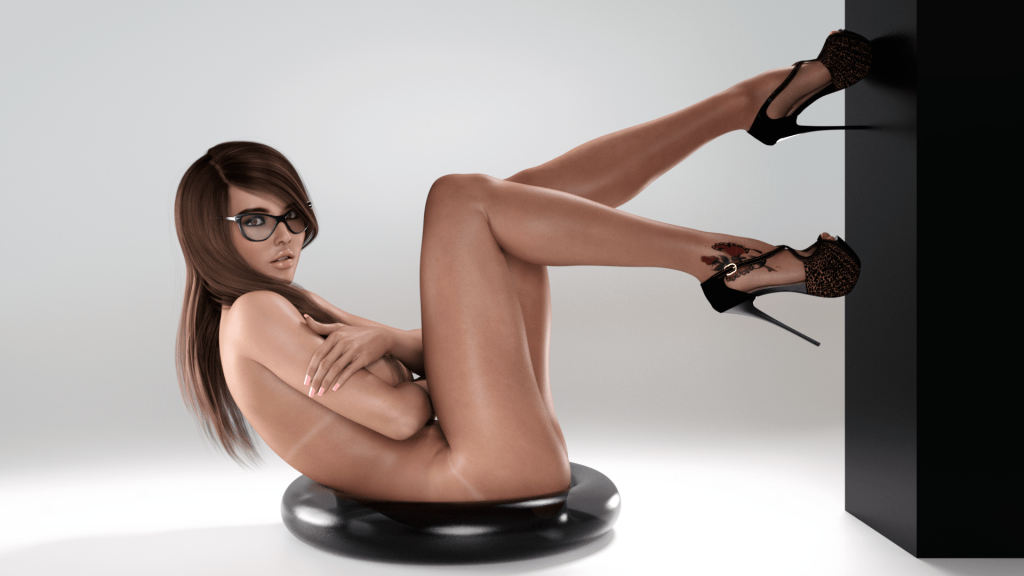 Cindy has a really nice pose, looking very sexy but at the same time vulnerable as well. She is in the center of attention, wearing nothing but her high heels and glasses. She is trying to cover herself up with her arms, while taking a glance in our direction. Perhaps a little shy or embarrassed? Looking at her body I bet we all agree she has nothing to be ashamed of.
The more you look, the more details you will notice, such as the butterfly tattoo on her heel and the tan lines on her skin.
All in all a very captivating image if you ask me!
Want to see more of Cindy or any of the other girls by Digital-Touch? Take a look at his Deviantart!