Dizzydills is one of those artists that you look up and then it's two hours later and you're down a box of tissues. It's just a fact! His women are interesting, his monsters intimidating, and his free online sets are invaluable. Today, in honor of andi's recent Naughty Thoughts about monsters (and their birthday!), we're crawling right in with the best of them.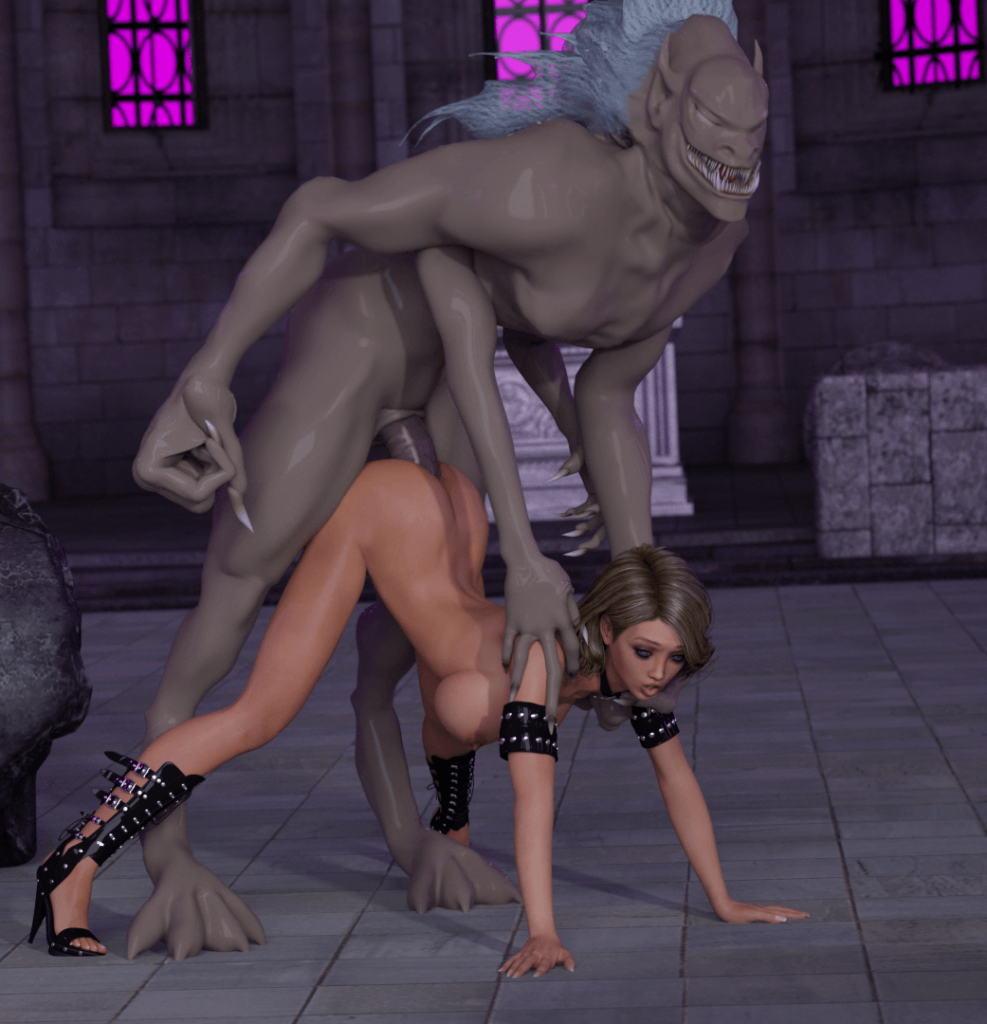 Defeating demons to save your people isn't the easiest job in the world. But it does have rather large-sized benefits. Above is Sasha, the leader of these brave and adventurous women. She knows that the easiest way to control the demons they face is to match them thrust for thrust. She came in armor, but that's been discarded. All that's left are sexy heels and her sense of pleasure and adventure; but that's all she really needs.
My favorite part about this image from the Demon Hunters set is her position. Just by looking at her, braced to the floor with her hips up, you can really feel how deep that cock is inside her. The monster is in the position of power in this shot. With Sasha bent over in front of him, he uses to hands to bring himself pleasure within her and two to fist at his sides in demon-pent aggression. The monster thinks he's controlling and using Sasha, but he's not. She's loving every moment of that huge dick and waiting for her moment to strike.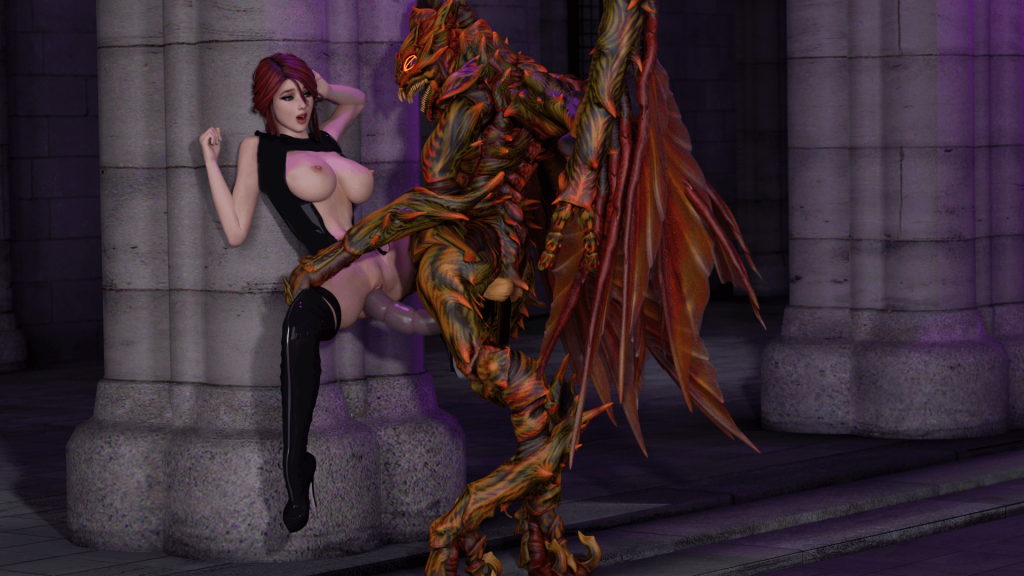 Cassidy is a member of Sasha's team and when the camera pans from Sasha, it's Cassidy that grabs my attention. Her hair is such a vivid color, it's impossible for her not to stand out from her comrades. Together, her and this demon make the hottest pair for me. He looks like a dragon, his body the color of molten flames and wood. He's keeping her upright with his supernatural strength; but you can tell their coupling is full of rough thrusts against that column and she only wants to be fucked harder. Cassidy has her mission, but her face is full of passionate pleasure.
Download this set from Dizzydills to find out what happens next!