Haneto's 3DX can sometimes feel like a picture taken to expose the way people face intimacy. Some of his girls embrace it, some even put on a show. Some don't know they're being captured on film. But no matter how they're handling it, viewing one of his pictures is like walking in on that moment where two people or just one are extremely comfortable with their sexuality.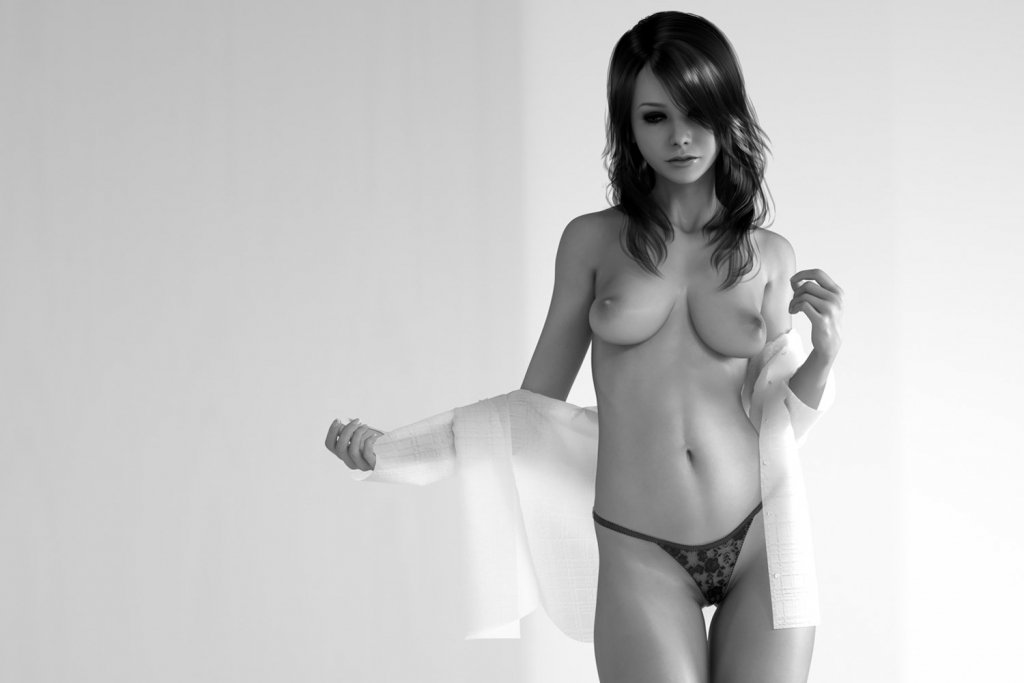 This gorgeous lady above is comfortable in every way and that makes her sexy. It's certainly clear she hasn't been wearing pants for some time. She's probably been wandering the house in just that white linen shirt and black lace panties. Her open arms invite us to share that level of closeness.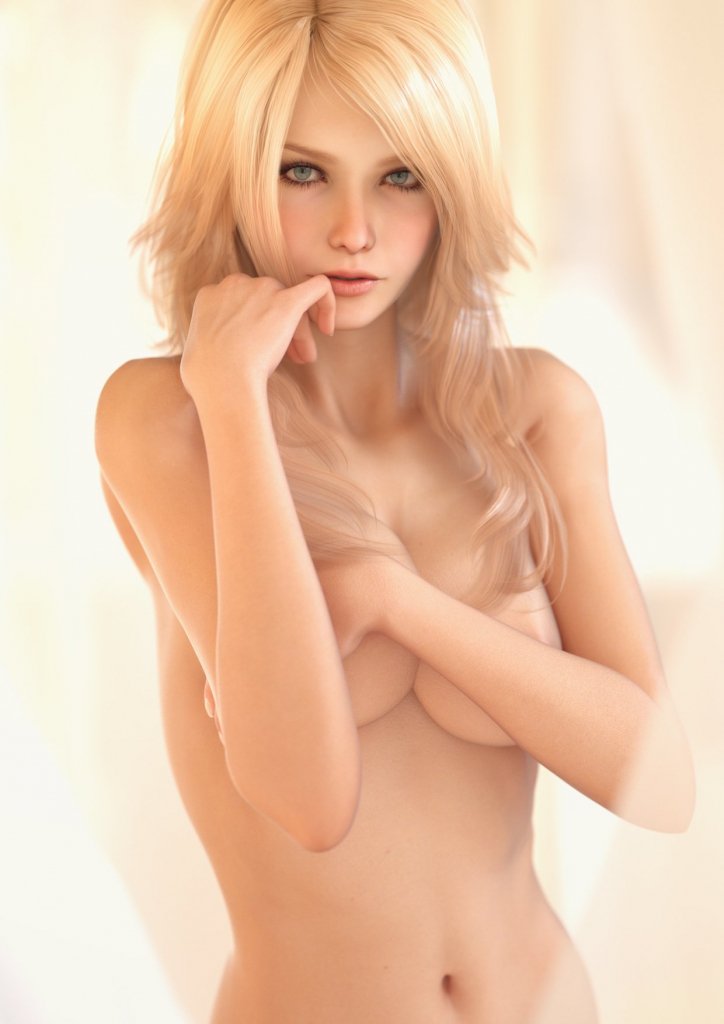 This one of Haneto's ladies is just as comfortable as the one above her. But she's handling it in a very different way. She's crossing her arms over her nipples, but that doesn't mean she's shy. She knows that's what the photographer's after, so she plans on making him work for it. Her pinky is up in a motion that beckons you, one everyone desires. Her flawless skin and made up eyes are trademarks of Haneto and she's a shining example.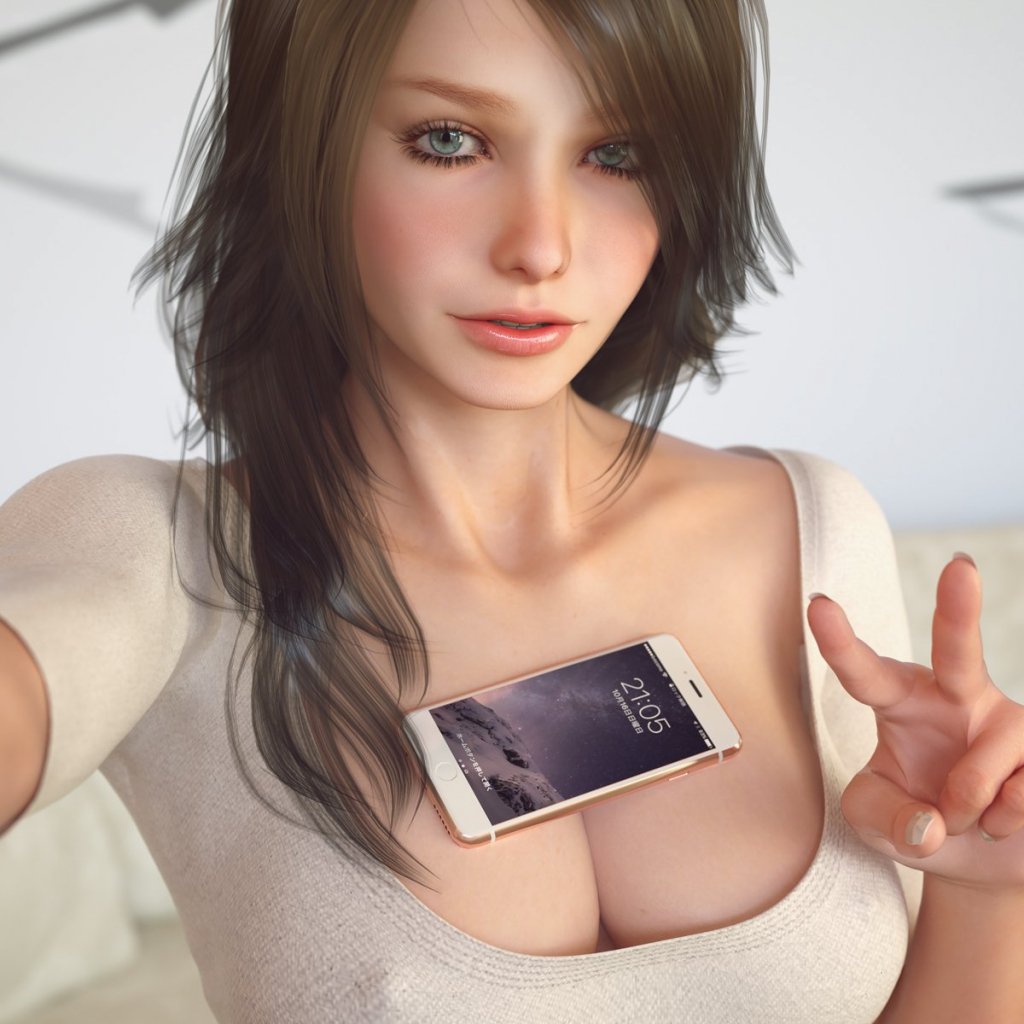 And in our third 3DX image of the day, we see one of Haneto's ladies giving us a brilliant lesson in the laws of gravity. She looks like she's taking a selfie, but what's she's taking that with we may never know. She's dressed like many of Haneto's other ladies. But unlike the two above her, she has that intimacy in common. She has enough self confidence in herself and the way you can see her hard nipples through her shirt that she wants to show the world how she looks. Though you may not share this moment, it's still worth being around her.
Check out Haneto's DeviantArt and Pixiv pages, and stay tuned for the rest of the week, including an interview Friday!