Innocence is a concept that has been prized in women since, well, ever. As the dominant sex, men always possessively preferred they were the first and only one to touch their women. Now, historically we know that isn't true. But the concept prevails in fantasy and today's image by Janedj helps reinforce the idea.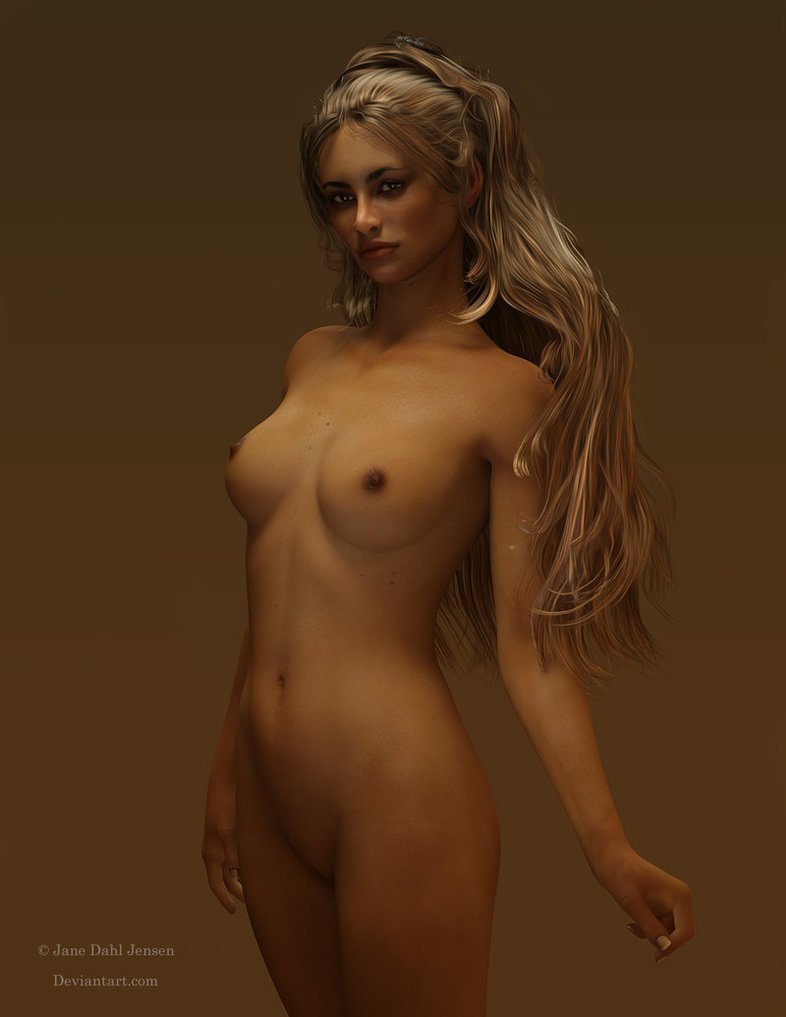 This lovely blonde has a body posture that says she's ready for anything. She might be innocent in the ways of men. But everything about her says she's ready to not only experience sex, but ride until she can't ride anymore. This woman could fit anywhere in history and not look out of place. A young woman about to be a roman wife or consort or a medieval princess, Janedj's lady has an effortless grace. Just because she should be treated like a princess doesn't mean she shouldn't get fucked like the world's best concubine.
The lighting in this picture is splendid. It lends a little shadow to the juncture between her thighs because it remains unknown. But her breasts are bare in the brightest light. She has strong features which make me think of her in terms of female power and self reliance. The orange tones in the background match her olive skin tone and dirty blonde hair. She's a woman about to find excitement and passion in her chosen lover. We each hope it might be us.
Check out more of Janedj's work HERE!