Powerup3DX's cum-alicious work gives us a lot of material to look over for Meda Highlights, so we have to be a little choosy with which ones we select. Today's beautiful specimen leans a bit more into the art side than the lewder side of things, and definitely delivers on its title in Rear of the Year.
That bum is clearly a tasty centerpiece, but there's also a lot more going on. This leather harness is just tasty, with the rings and straps adorning and twisting around so many of her curves. That part to me really grounds it, and gives that sense of tactile desire – I certainly want to feel and see what happens when tugging a strap.
And that thumb between lips, with the over-the-shoulder look… such 'come hither' yum.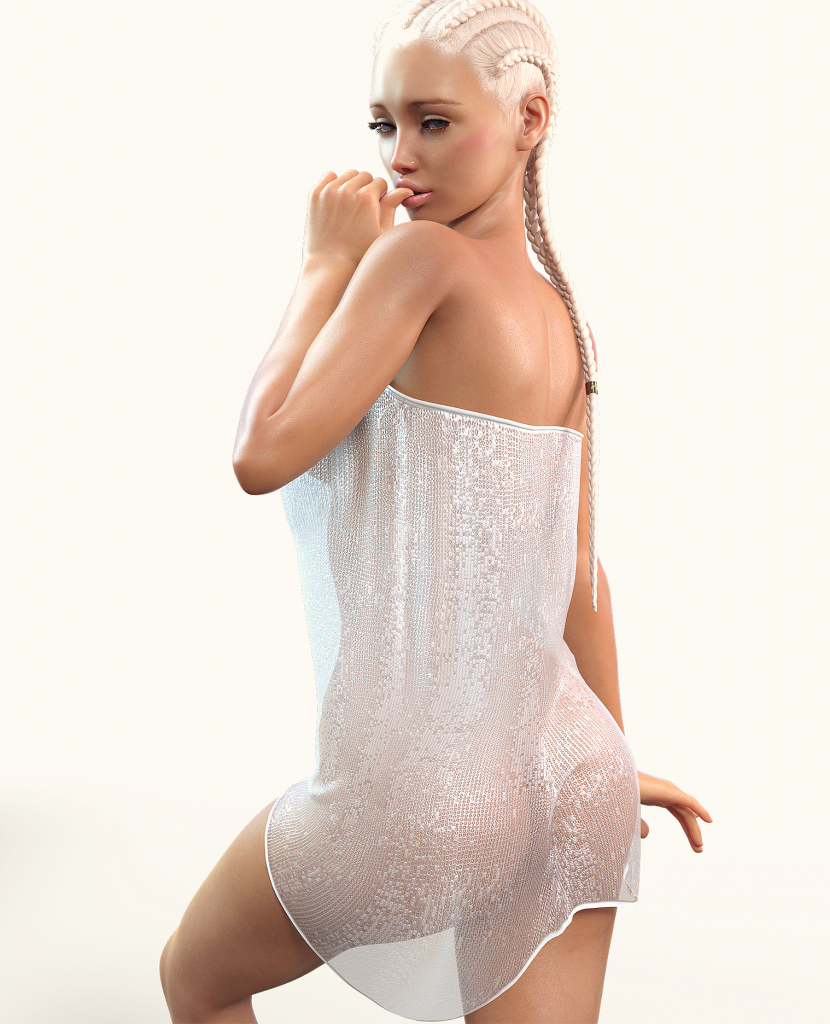 The post also includes an alt, changing up hair and garment, and I have to say I adore the braids. The work on that is especially gorgeous, and I'd love to see it getting pulled. 😉 The garment is also beautifully done, though it's hard to follow-up that harness act.
Get a closer-look in the link below to see it in tasty res, and check out Powerup3DX's further art!