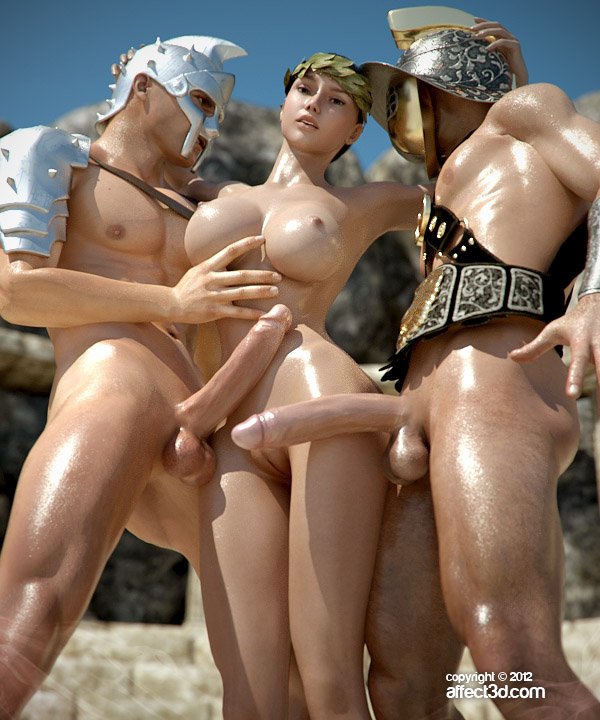 [highlight color="yellow"]click on the image to see it whole[/highlight]
A girl takes a leisurely stroll through a park which ends down a set stairs to an old Amphitheatre. There she's met by two guys. They seem to be in disagreement over something. Possibly the girl? Is it a rivalry between the two men or is their feud directed at the girl? What ever it is, it's obvious the two guys are feeling a strong emotional connection towards the girl, who frankly appears to be enjoying the attention. But is she playing with the boys? She's leisurely hugging both but at the same hardly even paying attention to them or the animosity between them. Instead she's staring the viewer in the eyes with a cheeky smirk on her face as if to say she's the one in charge even with dominant masculine figures to either of her side.
But is there more to this image than meets the eye? Could there be a secret agenda or hidden message? Or is the artist simply leading us down the yellow brick road? This piece does seem to raise more questions than it answers. In the end you'd be forgiven to ask… What does it all mean?
Vote here!