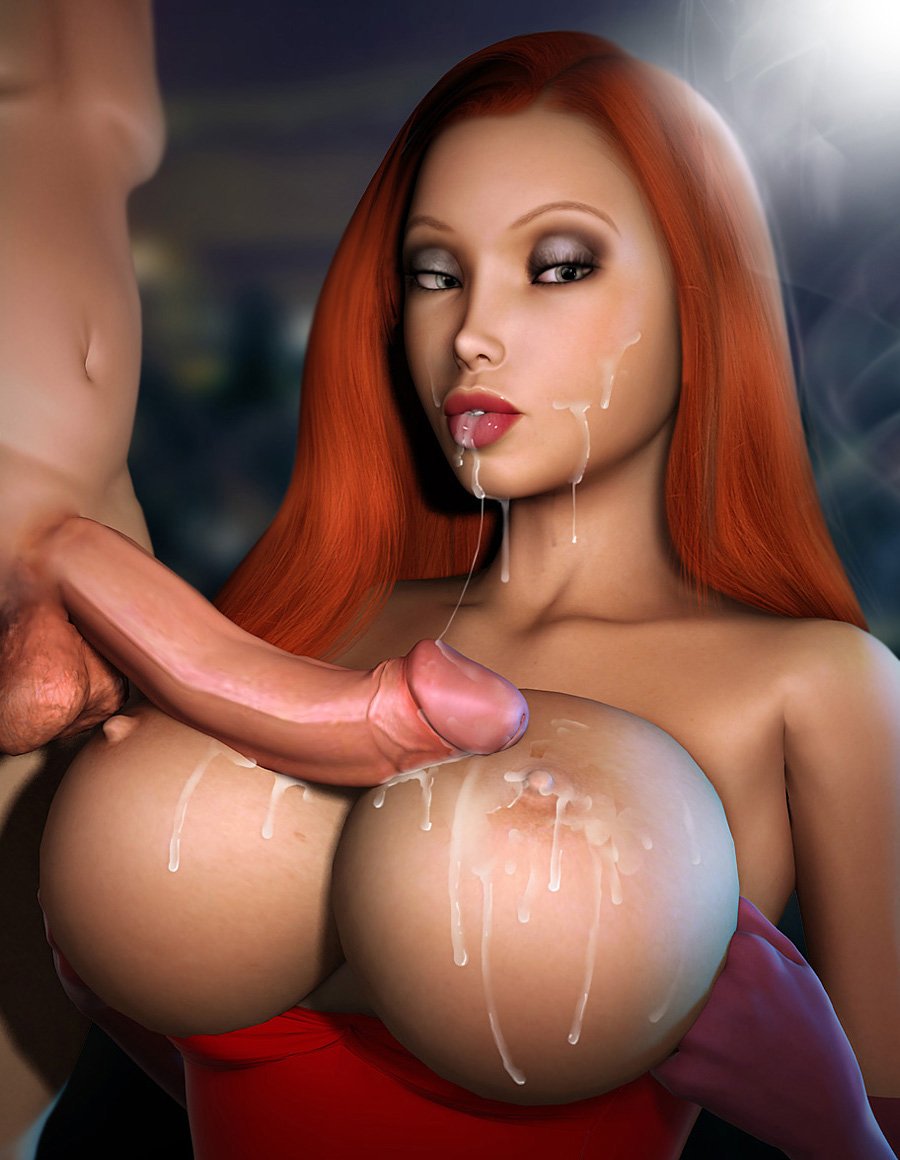 For this week's MotD, we thought we take you back to many years ago, when 3D technology was in its infancy and 2D animation ruled the world. Back when the 1988 movie Who Framed Roger Rabbit? was released in theaters. Visually, this movie was great. You had an assortment of cartoon characters from different companies coming together for the first time ever. But while you had the classics like Bugs Bunny and Mickey Mouse (thought you'd never heard those name here, did ya? :D) appearing, there was one character that was unique in every single way. That character was Jessica Rabbit. Jessica Rabbit was the epitome of sexy. She wasn't bad. She was just drawn that way. And you couldn't help but notice how well she was drawn.
Her slick red hair, mesmerizing eyes, juicy red lips, and her bombshell curves made you go Tex Avery at the sight of her. That's why it was great to see her captured in 3DX by Kajzer Soze. Soze did a great job of recreating the character and presenting her in a very alluring fashion. Her big bountiful tits exposed in front of everyone as a guy lays his cock on top of them after releasing a big load that's covers her chest and face. Her expression shows, not disdain, but of allure as the cum begin to drip down from her ruby red lips onto her chin.
There's no wonder as to why Jessica Rabbit is one of the sexiest cartoon characters. Kajzer Soze did the original character justice and nailed it to perfection. With Soze's interpretation, I might have to visit Toontown in the near future.