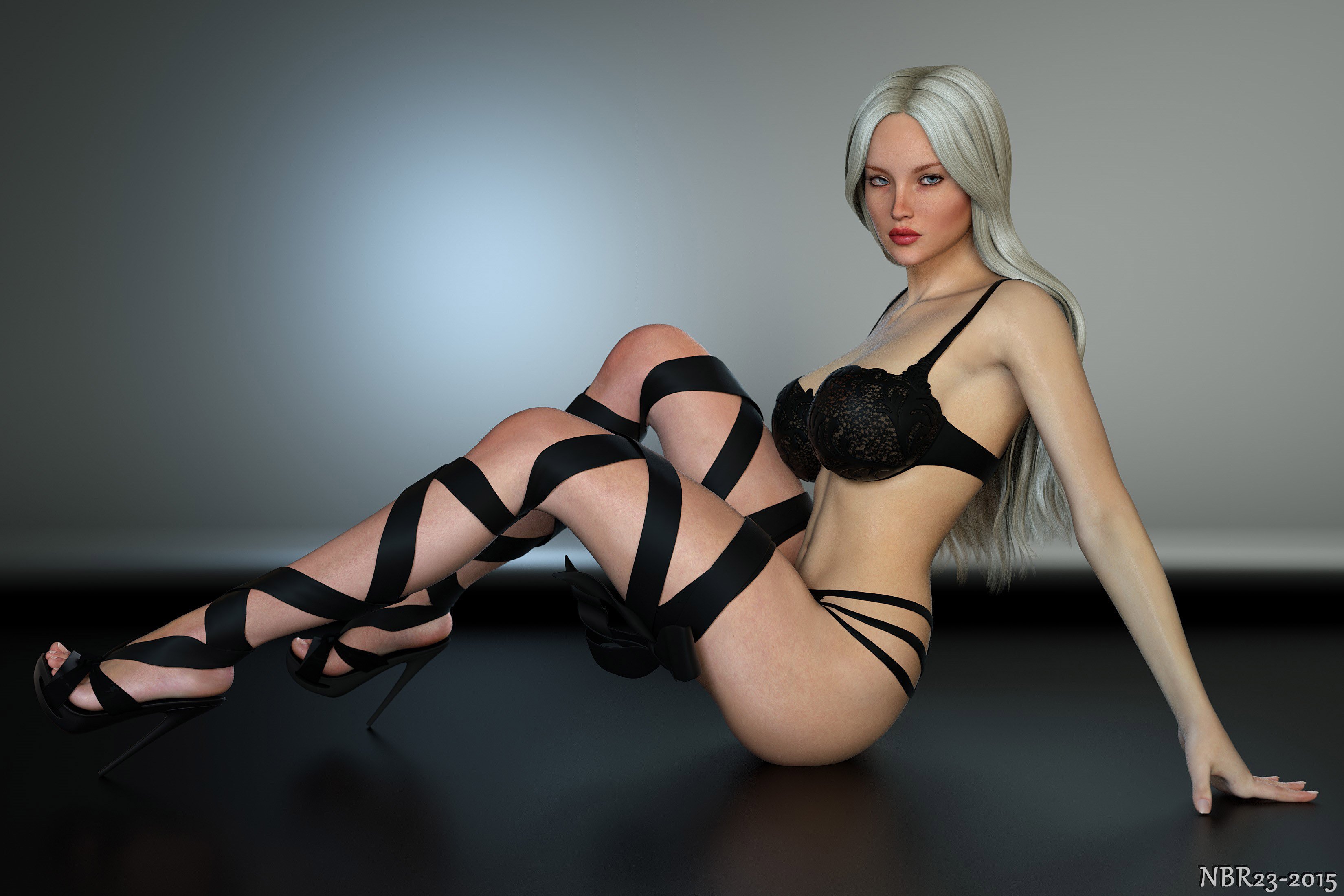 Todays' Media Of The Day comes from artist NBR23 and will no doubt be a delight for those among you who like sexy blondes in lingerie!
"This looks like something straight out a fashion magazine advert for some designer shoes or perhaps underwear" is what will immediately be thought by most who view this image, and that's a good thing! After all, despite the endlessly wild and inventive sex scenes it's possible to create in 3DX who among us doesn't like to see an attractive women in her underwear? And if that's something you've forgotten then consider this great image your reminder!
To see more of this artists numerous erotic and stylish creations be sure to visit their deviantart gallery.