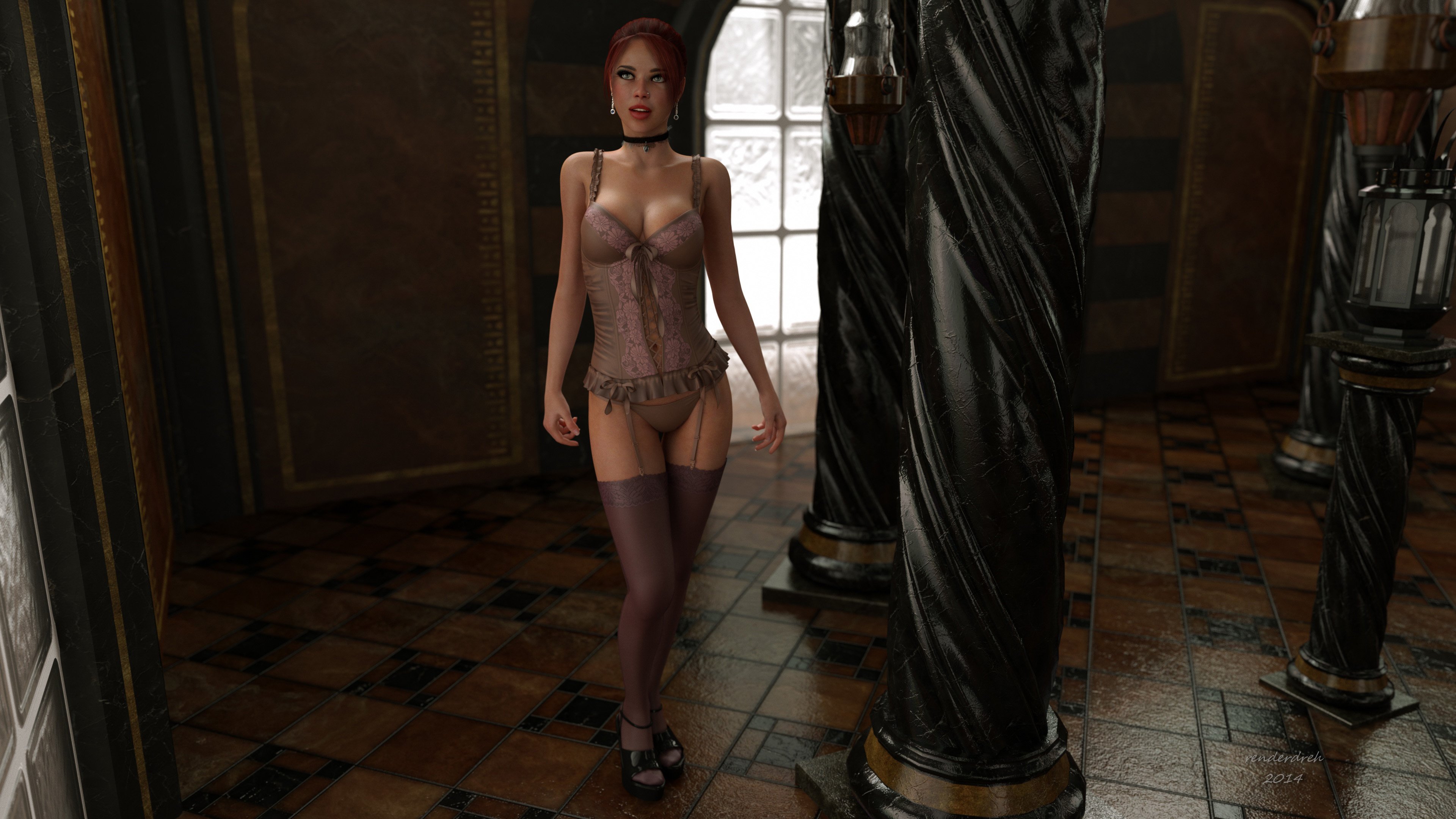 Todays Media Of The Day comes from artist Renderdreh and features a woman who certainly has a taste for the finer things in life!
This sexy redhead has spent all day waiting for that special someone to come knocking at her door and used to time wisely by make herself as ravishing as possible! Wearing only her finest and most sensual lingerie ensemble that shows enough of her curvy body to drive any man (and quite a few women) wild. Having heard the doorbell she strides through her mansion to greet her visitor with a vampish gaze. Let just hope it's who's she's expecting!
To see more of this artists intricately crafted works be sure to look at their deviantart page.