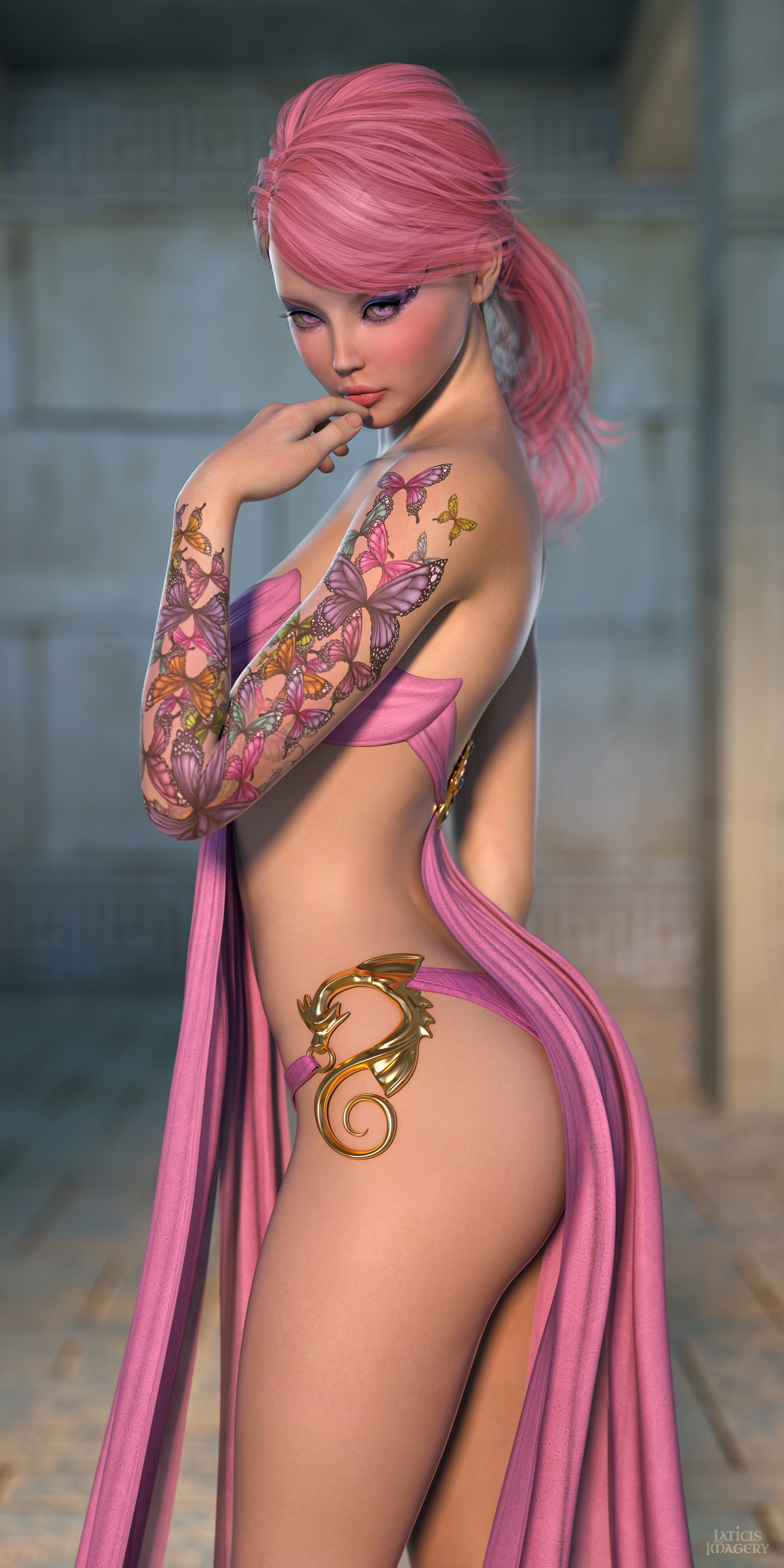 Todays' Media Of The Day comes from Laticis and features a lady who could certainly be described as colour-coordinated!
Here we see a very enchanting fantasy female who clearly isn't afraid to bare a lot of flesh when it comes to clothing. The fabric draping along her body draws our gaze along her soft feminine curves as she gives us only a teasing glimpse of her very cute butt! However it's her delicate cute face which proves to be her most enticing feature as she looks back at us in a way that shows she's equally as intrigued in what she sees.
Check out this artists deviantart gallery to see a wide range of not just erotic pinups but also some interesting and varied sci-fi and nature themed art.