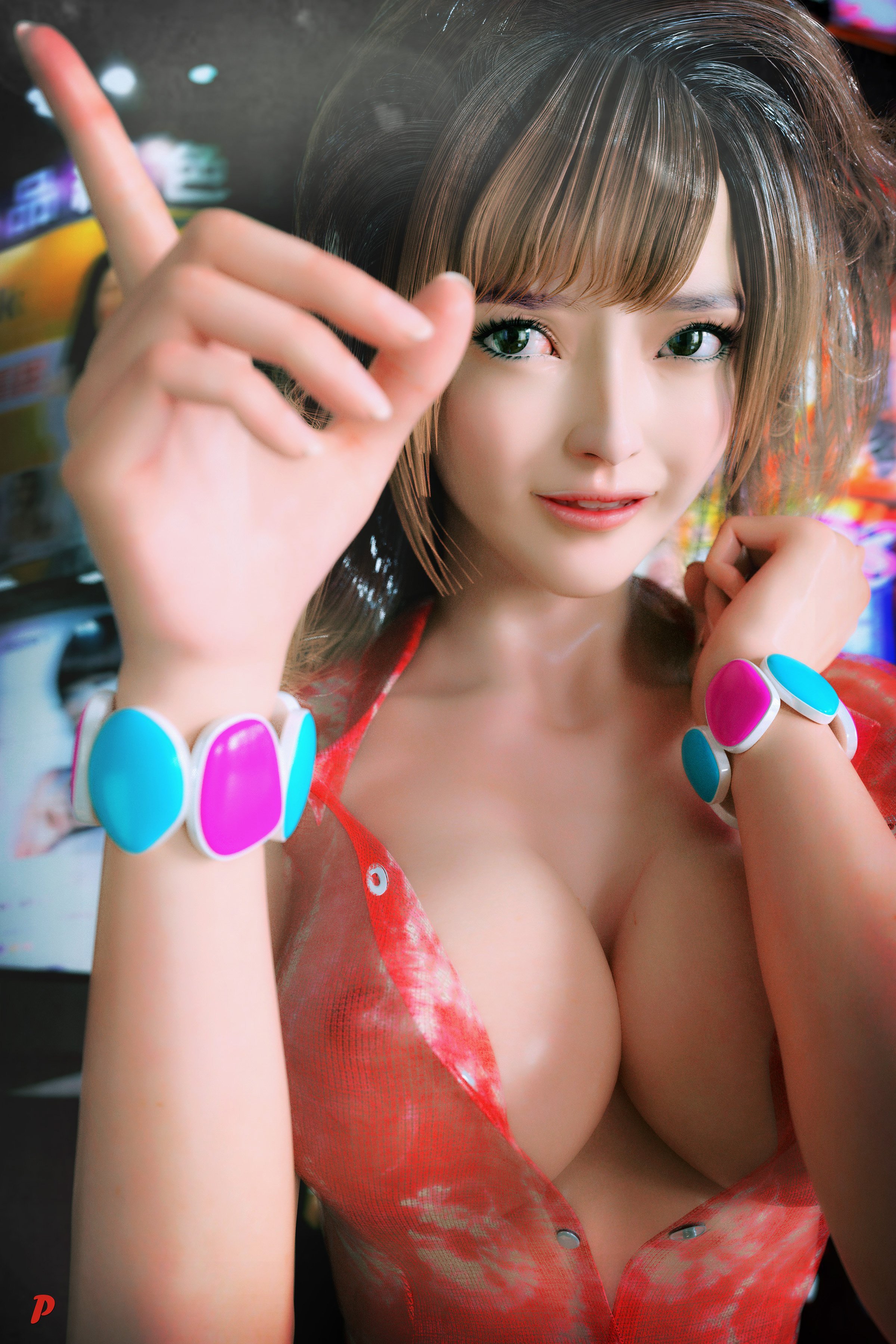 Todays' Media Of The Day comes from artist Ptmaster2 and will delight those who love Asian ladies.
Getting lost in this unfamiliar city has given us a small bonus in that we get to speak to this cute young girl! Despite her kindness (and our need for directions to the hotel) we find it impossible to take our eyes off her beautifully formed breasts. Of course there's no way she left home this morning not knowing how sheer her top is. But we should remember that looking at a womans' cleavage is like looking directly at the sun, any more than a brief glance is dangerous!
Check out this artists deviantart page to see a lot more similarly themed Asian goodness!