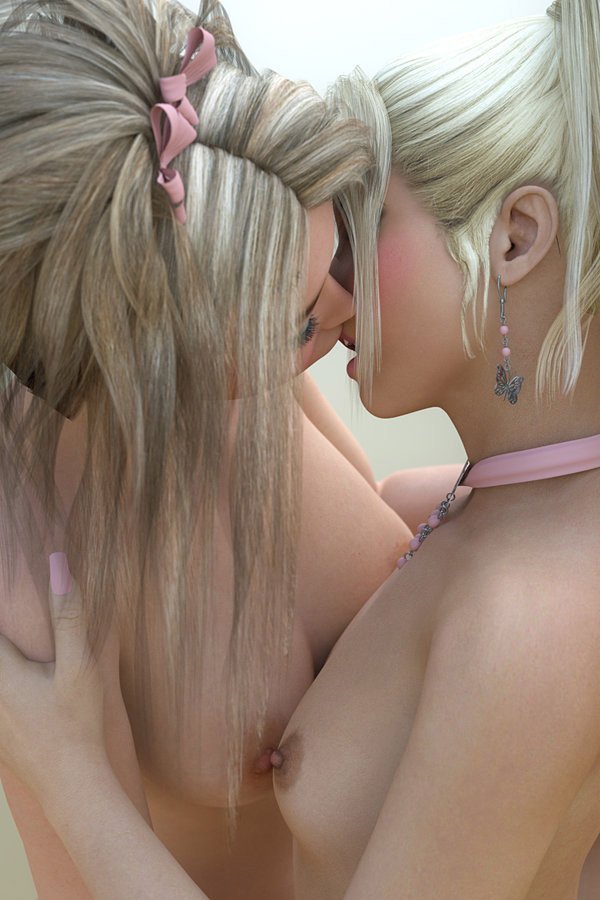 Todays' Media Of The Day comes from RGUS and should be a delight from those who like all things blonde!
Here we see two very feminine entwined in the moments occurring between kisses. Lost in each others embrace their minds are filled only with the sensations of giving and receiving pleasure. Clearly like attracts like as these two cuties have colour coordinated their hair nails and accessories, or it might simply be a narcissistic love affair that isn't based on any real connection. Either way it's safe to assume these girls are far too aroused to care so lets leave them to it!
Be sure to check out this artists deviantart page for a wide selection of erotic pinups, there's something there for everyone!