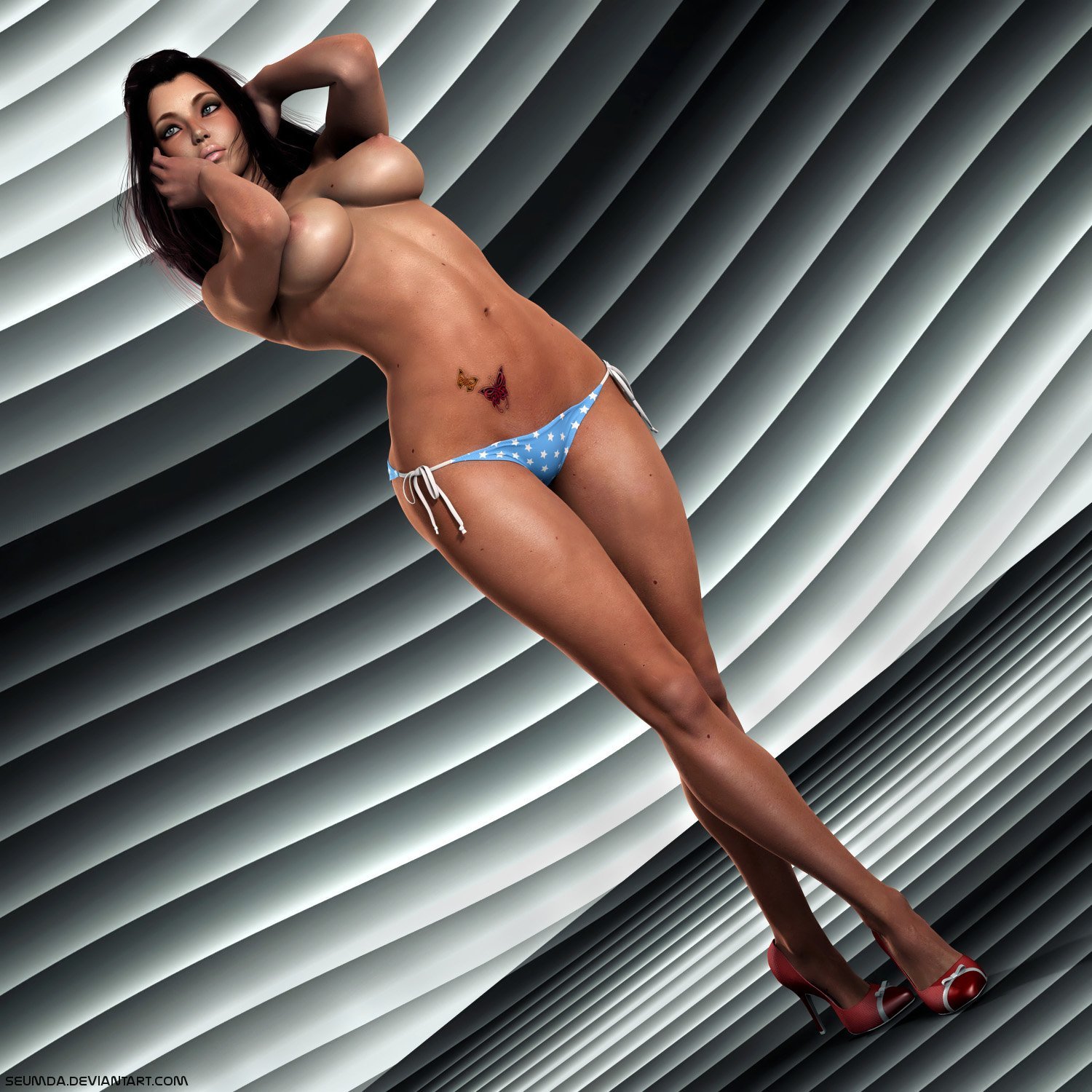 Todays' Media Of The Day comes from artist Seumda and is bound to turn a few heads, both figuratively and literally!
Here we see a model posing for her latest erotic photo-shoot and it's obvious this isn't her first time in front of the camera. This girl knows that having a pretty face and a hot body isn't much use unless you know how to use it. So she does what she does best, bending and twisting her sexy body into the pose that shows her best features then tops it off with an aloof yet alluring gaze. Looking at her it's safe to assume this won't be her last modelling assignment!
Pay a visit to this artists deviantart page to see more of their cast of ladies.