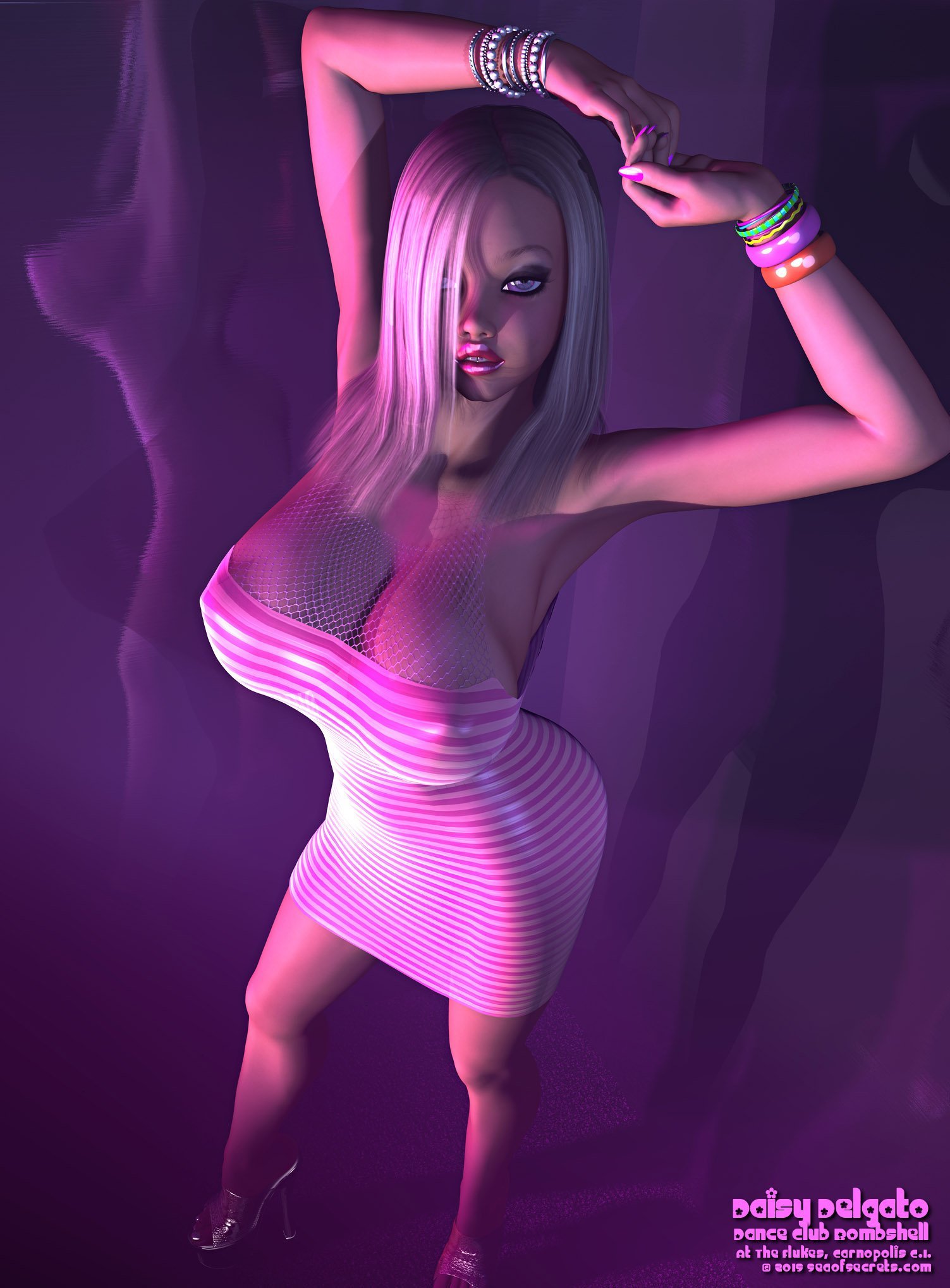 Todays' Media Of The Day Comes From long-standing artist Cottonkidd and features just one of their huge cast of girls.
If the songs' lyrics are to be believed you can find 50 Cent in the club, but wouldn't you rather find this baby faced blonde? Daisy loves to go dancing, she's usually the first one to arrive at opening time and the last one to leave! Shaking and gyrating her curvy body on the dance floor is a great way to stay in shape and it shows. Whatever happens tonight one thing is for sure..she won't be going home alone!
Take a trip to their website and deviantart page to immerse yourself deeper into this artists fantasy world of cuties.