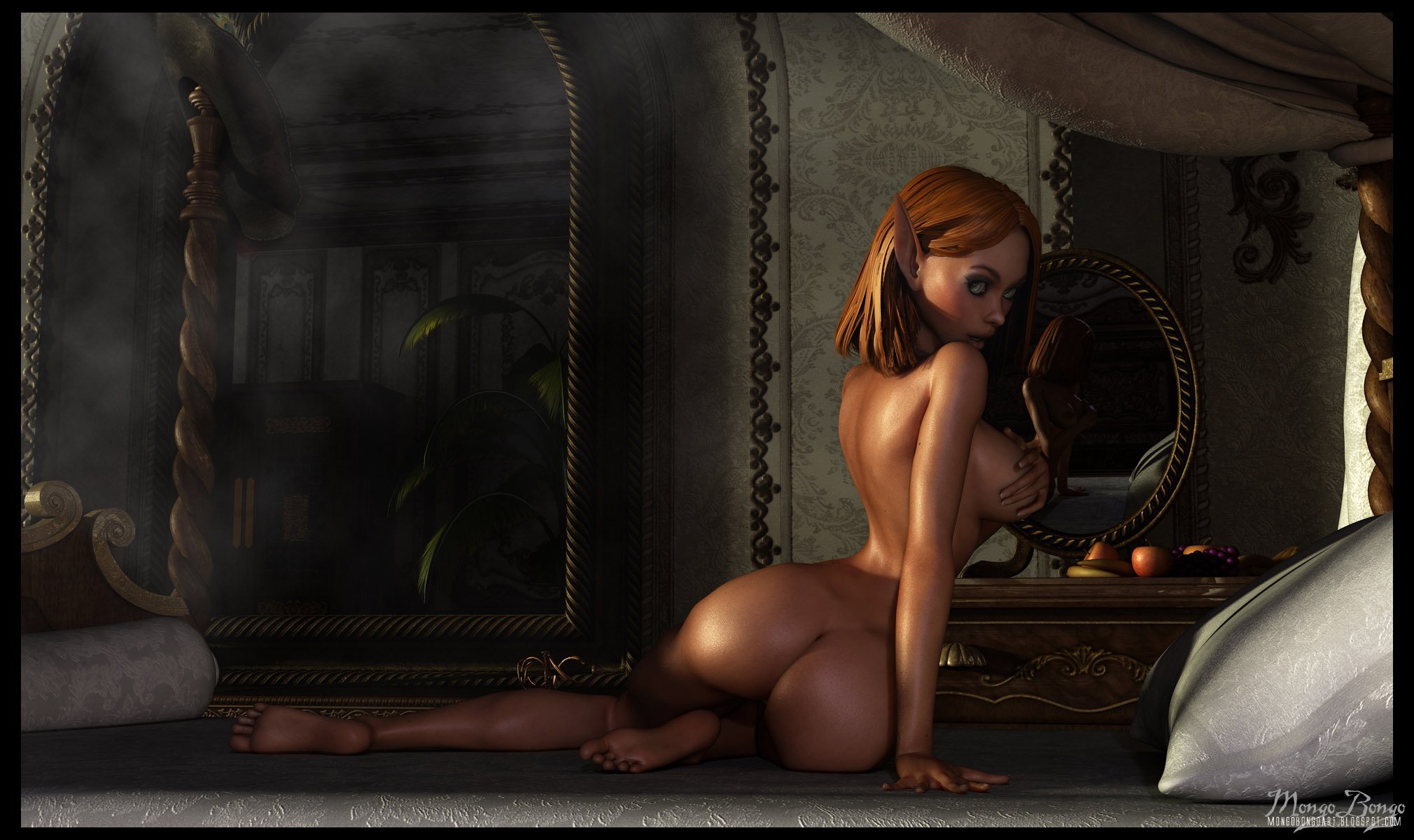 Todays' Media Of The Day comes from popular artist Mongobongo and will no doubt be a delight to those who love Elven butts!
Although often seen frolicking in natural surroundings Elves do also have some very elaborately decorated homes. This is where we find ourselves with Amilee this morning and it appears we've disturbed her naked slumber. However it's safe to say its a welcome disturbance as rather than get dressed she instead turns to us showing naked, curvy body and hitting us with a gaze that says "come here, now". She might be awake but she's not ready to get out of bed just yet!
Visit this artists deviantart page to see a lot more women from the world of fantasy then visit their blog to see the sexy things they like to get up to!