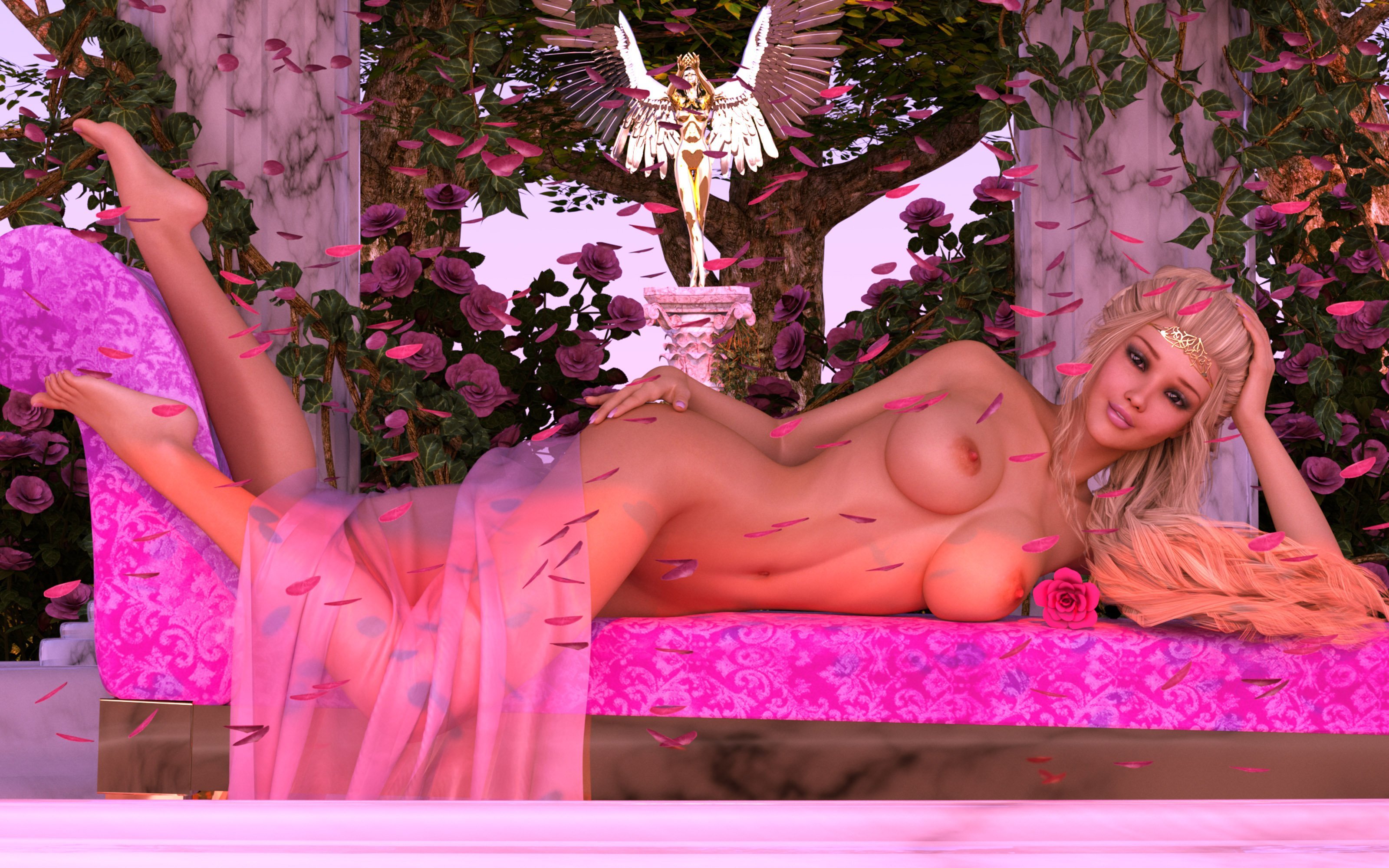 Today's Media Of The Day comes from talented artist Ranthar and proves 3DX can be pretty romantic.
It's another beautiful morning in Nias' enchanted world and she knows dawn is particularly magical so she always rises with the sun and greets each new day with a warm smile. This morning is particularly special as it's the time when the roses shed their petals. They tickle her soft, flawless skin as they fall over her curvy young body giving her teasing jolts of excitement. And considering she chose to spend this time with us we must be pretty special too.
Be sure to visit this artists deviantart page to to see many more charming images Nia and a handful of other equally sweet ladies!