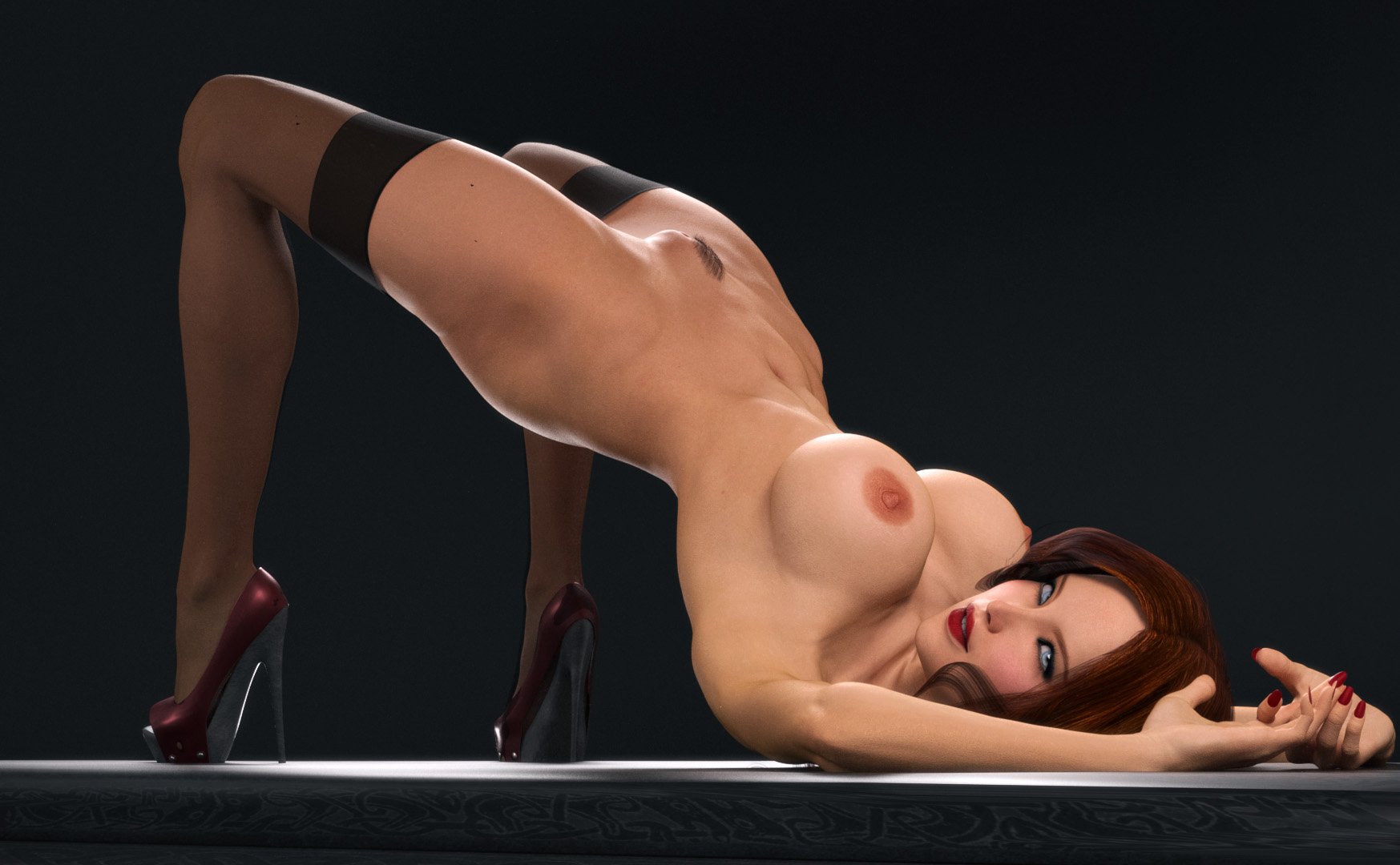 Today's Media Of The Day comes from artist Snowmach and shows that every woman likes to colour co-ordinate!
Here we see a foxy redhead thrusting her hips provocatively into the air giving us a clear signal as to what she wants! Naked except for stockings and heels is always guaranteed to get male attention and she knows it. Of course if you still need a little convincing one look into her feline eyes and deviously smiling face should be all the proof you need that your attention is very welcome. So what are you waiting for?
Pay a visit to this artists deviantart page for a small but very promising look at what they hopefully have in store for the future!