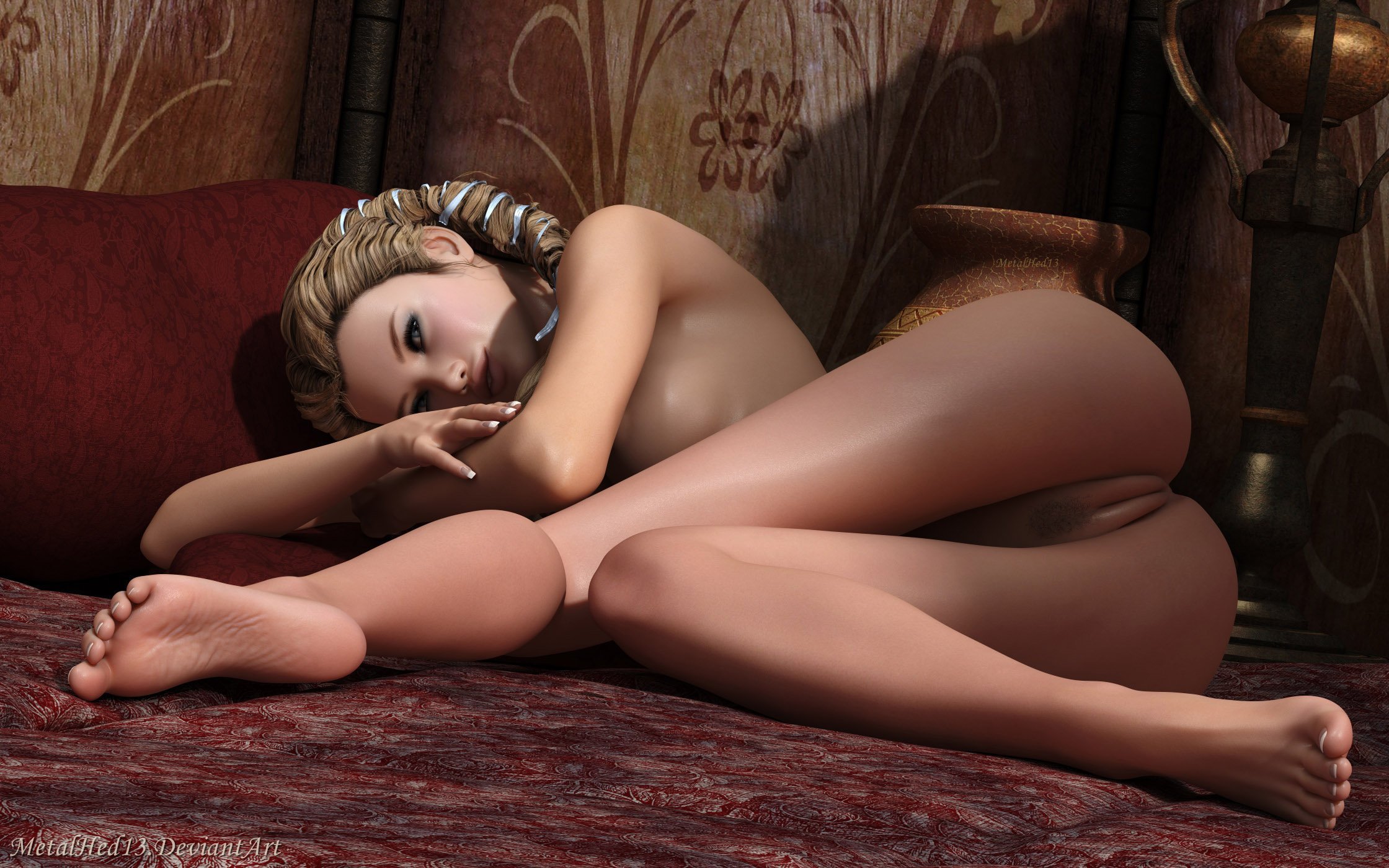 Today's Media Of The Day comes from Popular artist Metalhed13 and is another fine example of this artists work.
At first glance you could be forgiven for thinking that Tahlia is feeling a little down today. That is until you notice the beguiling and enticing expression on her pretty face, then this becomes a very different image! Suddenly we see that she's demurely angling her perfectly curved buttocks and innie pussy toward us in a way that suggests she want much more than a cuddle. Now what kind of gentleman would we be if we refused such a ladylike invitation?
Make sure you check out this artists deviantart page to see many more equally sensual depictions of of naked loveliness!