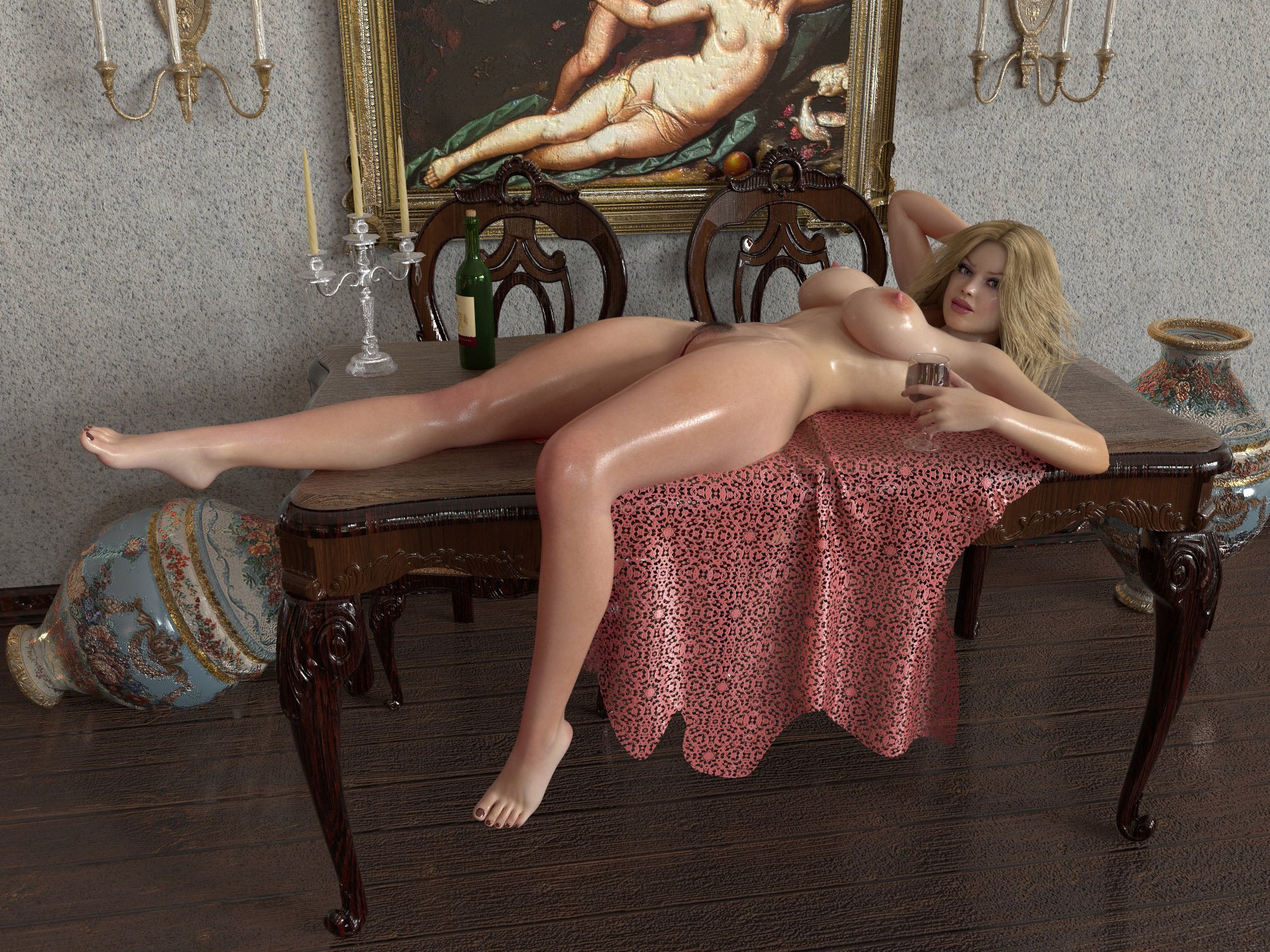 Today's Media Of The Day comes from artist Ovolog and is sure to be a delight for all you shiny skin lovers out there!
Put simply the term baroque as used to describe art means "elaborate and full of detail" and considering the content of this image its' title is very fitting!We've got a naked, almost Rubenesque blonde displaying her sexy body in a classic pose. But that's not all that there is too see. Notice the ornately carved wood of the table and matching chairs, the priceless vases and candelabras and of course the painting on the wall. Who says porn can't be highbrow or educational? You just got a crash course in Baroque art!
Be sure to visit this artists' deviantart page to see more sexy ladies in a wide variety of locales.